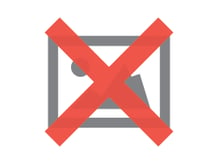 FDA recently published an update on the evaluation of adverse events related to the Essure System. In this announcement, the Agency declared plans to communicate its actions publicly at the end of February 2016.
Essure, a permanent birth control device (female sterilization), is a small, flexible metal coil made of titanium and nickel. The coils are inserted into each Fallopian tube, and are supposed to work by causing scar tissue to form, thus preventing eggs from entering the uterus and blocking pregnancy.
Essure was developed by Conceptus, Inc., and is classified as a Class III device. The device obtained US marketing approval via the FDA's pre-market approval (PMA) process on November 4, 2002. Essure is also sold in the EU under a CE mark.
In 2013, Conceptus was purchased by Bayer for $1.1 billion. Not long after, it was revealed that a massive number of women reportedly experienced devastating side effects which were absent from Essure's original warning label. These adverse events were never reported to FDA, and allegedly include:
Fetal death (despite claims, Essure has a 10% failure rate)
Uterine perforations
Migration, leading to other organ perforations
Air embolism during removal
Hair and tooth loss
Unrelenting pain
According to the uncovered files, Essure received nearly 17,000 complaints that went unreported during the approval process. After reviewing more than 5,000 adverse event reports in its Manufacturer and User Facility Device Experience Database, FDA decided to conduct another review of the device. The second review of Essure kicked-off with a hearing of FDA's Obstetrics and Gynecology Devices Panel on September 24, 2015.
During the hearing, the panel concluded that "hysteroscopic sterilization is an important option for women who are not good candidates for laparoscopic or general surgery (e.g., obese patients, patients who cannot tolerate general anesthesia) and who are well informed of the potential risks of the device." The panel also stated that "patients with a known hypersensitivity to metal, autoimmune disease, history of pelvic inflammatory disease, and those with a history of abnormal uterine bleeding" may not be good candidates for Essure. The importance of educating patients who are considering Essure, and assuring that they are well-informed of the risks associated with the product is absolutely critical and cannot be stressed enough.
In October, the British Medical Journal (BMJ) published a study, concluding that patients using Essure have a "ten-fold higher risk of undergoing re-operation compared with patients undergoing laparoscopic sterilization." FDA responded to these findings with a statement, specifying that the evaluation of Essure is a 'high-priority' for the Agency, and it is "working expeditiously to conduct an evidence-based review of the available information and identify appropriate next steps."
Essure is still on the market and available for women interested in permanent birth control options. It will certainly be interesting to see what is included in FDA's safety review of Essure, but only time will provide answers to the many questions and concerns that have been raised.
Do you have a medical product that is already developed or in the process of being developed? We can help you verify that your device is compliant with applicable FDA regulations, as well as assist in the approval of your product. For more information on our services and how we can help you, please contact us.