clinical research solutions
A global team of trusted experts for multi-phase clinical development.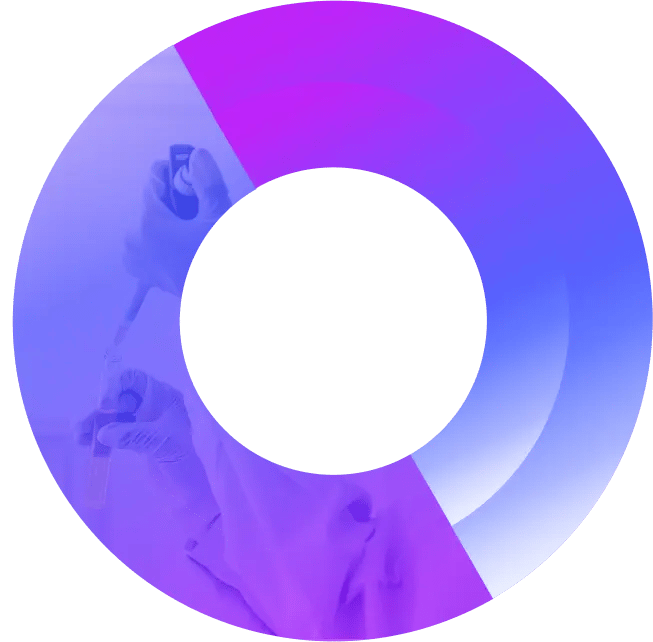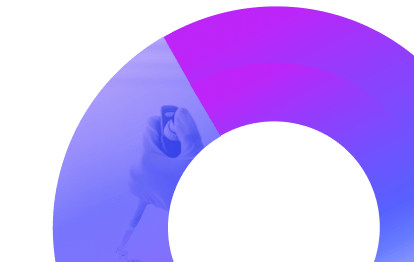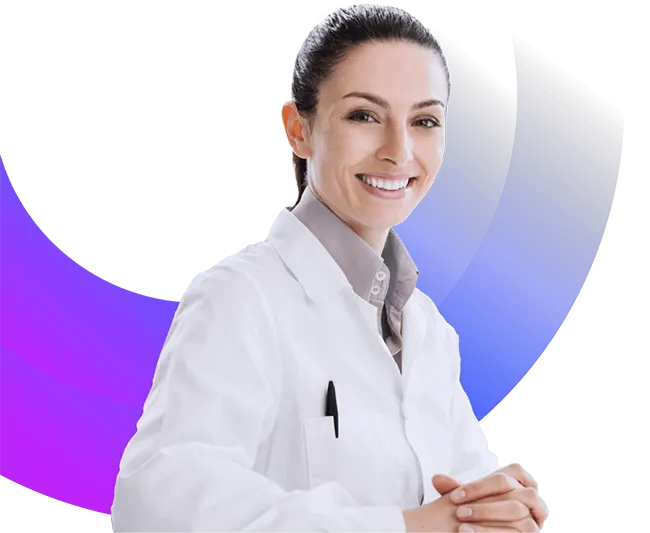 Leading Clinical Research Organization
Our team of clinical research experts brings depth and breadth of experience across all phases of clinical trials, applying proven techniques to provide innovative solutions. Regardless of where you are in the product lifecycle or what your clinical trial–related needs are, we offer clinical research solutions to efficiently bring your product to market. With decades of industry experience, our team of clinical research experts is current with the latest industry intelligence and ever-evolving regulations, making ProPharma the partner of choice when outsourcing your clinical trials.
All Clinical Research Solutions:
Our clinical research experts offer solutions to bring your product to market, regardless of where you are in your product's lifecycle.
Full-Service CRO
The path to project success begins with choosing the right model and methodology to anticipate and manage the challenges that could arise during the lifecycle of a clinical trial. In response to more stringent regulations, globalization, and ever-changing technologies, ProPharma can build and tailor the optimal operational model to support consistent quality delivery and maximize participant recruitment and retention while expanding access to diverse populations. We will work with you to develop strategic, flexible approaches that leverage technology, clinical informatics, and our global reach to maximize data‑driven decision making that drives safety, quality, and efficiency.
Clinical Operations Services
Clinical operations play a pivotal role in the successful execution of clinical research, encompassing the design, implementation, and management of Phase I to IV trials.
With the increasing complexity of clinical trials, driven by heightened regulatory guidelines, the pressure on clinical operations teams has intensified. While some organizations allocate considerable time and resources to this aspect, others opt to outsource their clinical trials to Contract Research Organizations (CROs) specializing in the specific field of research. These CROs offer comprehensive services, ensuring end-to-end support for the seamless execution of trials.
Our dedicated clinical operations team collaborates with you to optimize the design of your clinical trials, implement patient-centric approaches, and provide guidance throughout the entire clinical development lifecycle. Discover how our experts can assist you in the multi-phase development of your clinical operations.
Explore Clinical Operations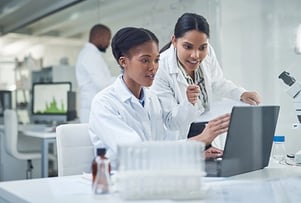 Global Clinical Trial Management Teams
Global footprint, local expertise: we provide the flexibility you need in a rapidly evolving environment. Our experienced teams offer the footprint to meet your local clinical trial needs, with the confidence and agility to globalize when you are ready. Our global governance structure streamlines the complexity of multi-region studies.
Data Safety Monitoring Board
Data Safety Monitoring Board (DSMB) services provide you with improved workflows, compliance, and communication to ensure the safety and integrity of your clinical study data.
PhoPharma's team of medical consultants provide the option of safety data review (i.e., individual case safety reports and/or aggregate summaries of data) by a physician with experience in pharmacovigilance. The review and consultation include an assessment of the data and its significance to the conduct of the study. Our team then provides a recommendation for any actions to be taken, including reporting of aggregate data to the FDA as an IND Safety Report, requesting review by the DSMB, and/or changes to the Investigator's Brochure, Informed Consent Form, or study protocol.
ProPharma's DSMB, medical monitoring, and physician teams support a wide variety of therapeutic areas and will meet your requirements and keep your study moving forward by providing any or all of the following services:
DSMB program support
Blinded and unblinded DSMB meeting support
Eligibility requirements review for inclusion/exclusion criteria issues
Protocol review for exemptions and deviations
Medical crisis impact review involving a study patient
Biostatistician review
Laboratory findings review
Reporting a serious adverse event (SAE)
Causality assessment discussions
Clinical Trial Emergency Unblinding Services
Medical Monitoring Services
At ProPharma, our medical monitoring consultants will work with you to ensure safety and compliance throughout your clinical trials, from pre-trial planning through end-of-trial review.
Our team of physicians can evaluate your medical monitoring system to ensure there are no pharmacovigilance medical monitoring bandwidth issues, and partner with you to ensure you have the right resources to keep your clinical trials on schedule.
We will help you meet requirements to maintain quality and compliance throughout your clinical trials. Our medical monitors have vast knowledge in a wide variety of therapeutic areas and partner with you to address all your needs, including:
Inclusion/exclusion criteria issues
Protocol exemptions and deviations
Medical crisis monitoring for cases involving a study patient
Medication issues
Laboratory findings
SAE reporting
Causality assessment discussions
Contact us to learn more about our medical monitoring services and how we can provide expert guidance for your upcoming clinical trials.
Talk to an Expert
Clinical Trials for Pharmaceuticals, Biologics, Medical Devices, and Diagnostics
With dedicated pharmaceutical, medical device, and diagnostics teams, ProPharma supports clinical trials in the most cutting-edge technologies, maintaining expertise in novel uses of less novel therapeutics, and repurposing products. We have internal SMEs including a Biologics Center of Excellence and create solutions to complex challenges.
Expertise Across All Study Phases and Therapeutic Areas / Specialties
Our teams work together to take you all the way through the development lifespan, from early pilot studies dose-ranging studies through pivotal registration studies. We focus on the patients, providing consistent delivery of the quality data you need.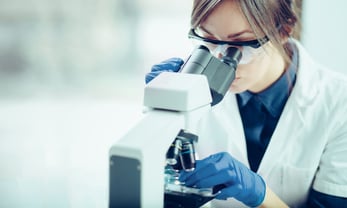 Deep Functional Expertise
ProPharma's Medical Writing teams create best-in-class quality documents to support all elements of your clinical trial needs, from protocol and consent forms, Investigator's Brochures, clinical study reports, patient narratives, and CTD Module documents, to registering and disclosing clinical trial information on public registries and redacting documents to meet commercial transparency obligations while protecting patient and company confidentiality.
Our world-class Biostatistics and Data Management teams and programmers are adept at creating and managing quality design, build, and outputs. They will partner with you to ensure you achieve the most robust and successful outcomes, incorporating unique and adaptive designs where best suited.
Global pharmacovigilance specialists and medical monitors are here to support the safe implementation of your studies, and provide expert guidance, reporting, and DSMB management. We have a range of disease and therapy area experts to ensure you have the best, contemporary advice.
Functional Service Provider (FSP)
Clinical trials can be a costly drain on time and resources. Working with a quality FSP allows you to save on cost when outsourcing specific clinical services. This enables the project to reach completion faster while improving the overall quality of the work and driving efficiencies. As part of our FSP model, we provide functional expertise, resource management, and innovative solutions that are customized to meet the specific needs of our clients.
ProPharma offers a range of FSP models to fit all requirements, providing specific therapeutic area expertise, operational expertise, and integrated processes and systems, to ensure we map the right outsourcing approach to fit your project. We help our clients develop solutions that span clinical operations and clinical data sciences, as well as safety, nonclinical, and regulatory writing.
ProPharma provides all levels of support ranging from deploying a small group of experts within a function to supplementing an entire department of full-time equivalent staff. Our team of experts works as an extension of your team, bringing you immediate scalable resources who will align with your processes and environment. With our collaborative approach, we can provide strategic solutions that are built on a foundation of strong partnerships.
Explore FSP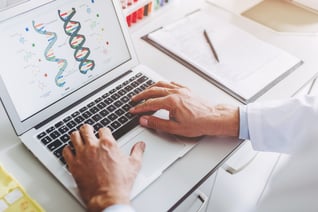 Exceptional Quality
By monitoring key metrics, checking for variations, evaluating enforcement trends, and investing in industry-leading expertise, we become your partner with measurable results. When you work with us, you get a high-caliber team that analyzes your KPIs to optimize your existing operational environment and develops tailor-made solutions that fill the gaps to create exceptional results.
Speed to Global Scale
Our industry-leading experts span across the United States and the Rest of World (ROW) to offer you a scalable network of professionals to execute your most complex and resource-dependent initiatives. ProPharma provides a flexible, dedicated, and global resource team that is scaled to accommodate your individual clinical trial needs.
Therapeutic Expertise
Our team consists of SMEs with varied backgrounds across the pharmaceutical, biotechnology, medical device, and diagnostic industries. With our deep-rooted expertise across countless therapeutic areas, we can anticipate obstacles and develop a strategy that fits our clients' unique needs. Having a top-tier team of professionals allows our FSP infrastructure to move resources internally across clinical programs.
100% Dedicated Teams
We don't just offer solutions; we tailor them to your needs with experts who are experienced across all phases of clinical development. At ProPharma, we know that a successful compound starts with the right team, and we'll build it with you. Our FSP model is a Win-Win Functional solution because it fosters a partnership that brings together shared expertise & industry experience.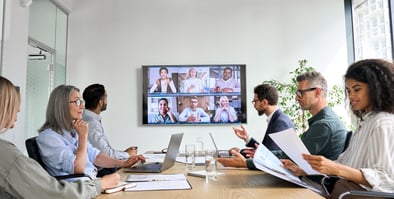 Time and Cost Efficiencies
The FSP model offers significant reduction in costs with greater potential to drive operational efficiencies over time. We enable companies to grow in infrastructure without the headcount burden & risks associated with HR costs & processes. Let ProPharma manage the administrative burden, so you can concentrate on the core tasks of the clinical trial, ensuring business continuity and driving efficiencies.
Explore FSP
Decentralized Clinical Trials
Decentralized Clinical Trials (DCTs) are studies that are designed for study visits, procedures, and data collection to occur outside of the traditional site setting. DCTs revolve around the concept of patient centricity, with the goal of making participation easier and more convenient for the patient, ultimately creating a larger, more diverse population to test your drug or device while ensuring patient comfort and safety. The increased flexibility of DCTs expands the geographical reach, improves recruitment and retention, and enhances the patient experience while providing Sponsors with reliable data.
We support DCTs by providing the opportunity for study visits to take place in a location convenient to the patient, such as their home or office, supported by our team of employee GoClinical Clinicians who are trained in GCP and protocol-specific procedures.
Home Visits
It can be overwhelming to determine how to deploy a decentralized approach, so incorporating home visits into your protocol is often a great place to start. ProPharma can support home visits as part of a hybrid or completely virtual trial design. Home visits allow for greater flexibility in your study design and reduce the burden of participation on the patient by designing processes that fit into the patient's life, rather than asking the patient to fit their life into the trial. Allowing simple procedures to be performed in the patient's home, also reduces the burden on the site by allowing site staff to focus on recruiting and enrolling patients and more complex procedures.
Employee Nursing Staff
ProPharma directly employs all GoClinical Clinicians (GCCs) to support your patients. Once hired, all GCCs are overseen by our Director of DCT Nursing and receive extensive training in GCP, IATA (Dangerous Goods), and protocol-specific procedures. This allows us to have direct oversight of all visits and ensures those visits are performed by known, high-quality clinicians with strong clinical skills and trial experience. GCCs are selected based on study requirements and range from phlebotomists, LPNs, and RNs. We are easily able to add GCCs based on location by leveraging extensive Global Talent Acquisition team and sister staffing companies, with over 25,000 qualified providers currently in our global database. Our approach reduces sponsor costs, removes unnecessary layers of vendor administration, and alleviates the challenges of finding providers with short notice through local home health agencies, significantly reducing the risk of missed visits.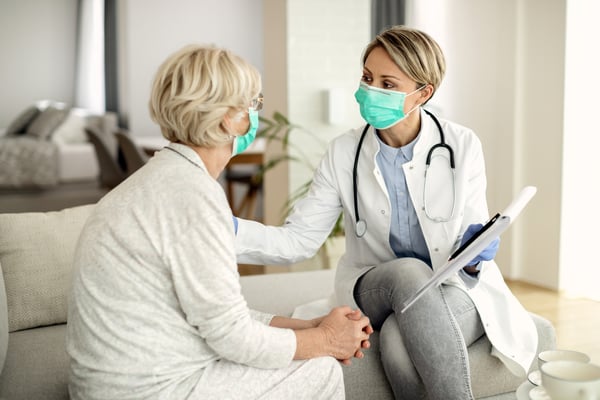 Proprietary eSource Technology
GoClinical, our proprietary, 21 CFR Part 11 and GDPR compliant eSource platform allows for the collection of source data from home visits and electronically sends data for entry into the EDC. All source forms are designed per study to mirror the CRF and act as a guide for our GCCs performing home visits. This approach to source collection significantly reduces source turnaround times, reduces documentation errors, and improves PI oversight.
Experience and Global Reach
ProPharma has invested in hiring the best leaders within the Decentralized Clinical Trial (DCT) space to build out the most efficient operational strategy based on lessons learned from several years of past experience. As the decentralized approach grows in the clinical research space, it is becoming even more important for Sponsors to have a reliable partner that can assist in designing trials with decentralized approaches in mind. Our DCT leadership team has over 10 years of experience in the DCT space and can help your team design and implement the right DCT solutions for your trial. Whether you're interested in hybrid or completely virtual clinical trials, our team of experts can help.
ProPharma has 27 offices worldwide spanning 6 continents, providing a truly global footprint to support your decentralized clinical trials. ProPharma has 20 years of experience supporting Sponsors from early development through commercialization, which allows for expert insight at any phase or function of your study and a streamlined approach from a single provider.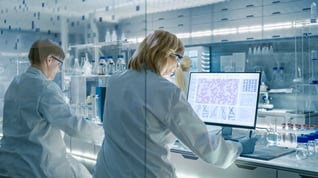 Decentralized Clinical Trial Visit Procedures
Our decentralized visits include critical procedures for your clinical trial's success. Let our team of experts review your protocol or draft synopsis and consult with your team on what visits or studies could benefit from a DCT model. Our procedural capabilities are as follows:
Vital Signs and Associated Variables

Temperature
Respirations
Blood Pressure
Pulse/Pulse Oximetry
Weight/Height/BMI

Lab Sample Collection and Processing

Blood/Plasma
Urine
Saliva/Sputum
Stool
Finger Sticks

IP Logistics
Targeted Clinical Assessments
IP Administration

Infusion
Injection
Oral
Topical

Telehealth Support
Patient-Reported Outcomes and Scales
Patient Training

IP Administration
Diary Completion
Device or Wearables

Other Safety Assessments

Changes in Health Status or Concomitant Medications
ECG Collection
Explore Decentralized Clinical Trials
Embedded Solutions
Our team of project leaders and clinical subject matter practitioners can support you in your journey to successfully deliver projects, achieve critical outcomes, and realize or improve efficiencies. Whether you are looking for an expert to provide advisory services or several cross-disciplinary personnel our solutions-focused approach will add value to your organization.
Specialized Project-Based Services
Our team of qualified consultants apply proven and proprietary project management methodologies to help you successfully develop and launch products to market safely and quickly. By focusing on your desired outcomes, we take time to thoroughly plan the solution. We have done these projects before and understand the functional dependencies that can impact the plans and know what works.
In-Depth Expertise
Our team of clinical experts bring leadership to your projects to help you successfully complete your important, complex projects regardless of where your team is in the clinical development process. We help you get to decisions quickly and achieve outcomes.
Explore Embedded Solutions
Global Medical Writing Transparency
ProPharma strategically partners with clients to provide individualized, single-source, scalable medical writing solutions across the following areas:
Medical Writing – Clinical, Nonclinical, Device, Diagnostics, and Publications
Quality Control Review and Editing
Clinical Trials Disclosure – Document Redaction/Anonymization, Clinical Trial Registry Authoring, Plain Language Authoring, and Management Consultation
Project Support – Project Management, Document Publishing, Submission Management, SOP Development/Template Creation
Our global team of medical writers and reviewers have deep domain expertise and autonomously drive projects to completion, collaborating with cross-functional teams to coordinate all aspects of input, production, and review of every document with a laser focus on quality. Whether you need to outsource all medical writing across several clinical trials or a portfolio of products, or you need project-based support for individual medical writing deliverables, our expertise and experience can be leveraged to build a customized solution that achieves all your project goals.
Explore Global Medical Writing Transparency
Clinical Research Solutions Experts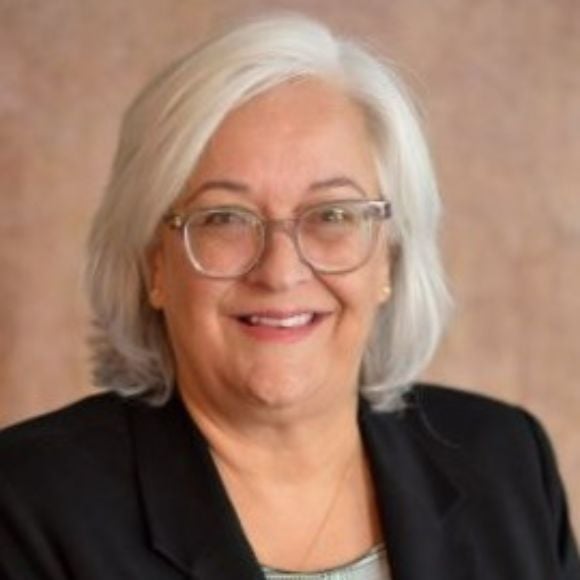 Marcy Komocsar
Senior Vice President
Clinicial Research Solutions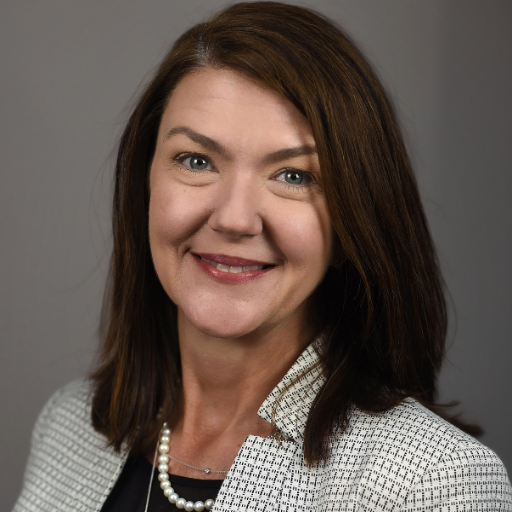 Alena Hammond
Global Head
Clinical Operations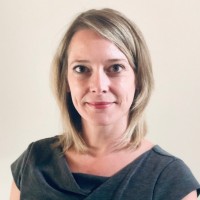 Marija Buchholz
Senior Vice President
Global Clinical Operations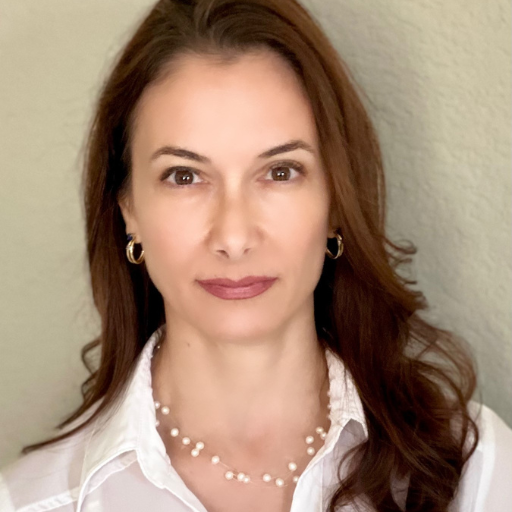 Helen Hall
Global Head
Clinical Data Sciences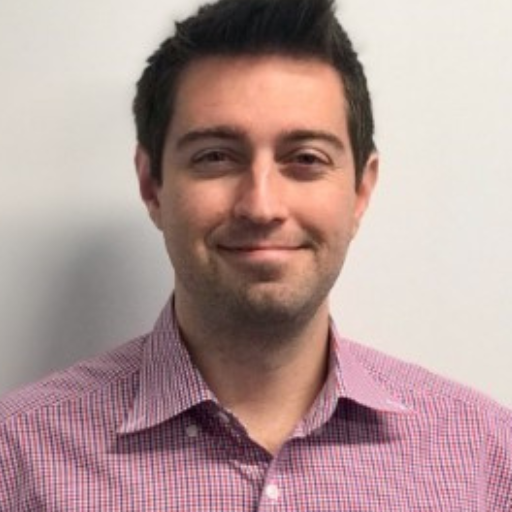 Robert Rachford
Vice President
Biostatistics and Programming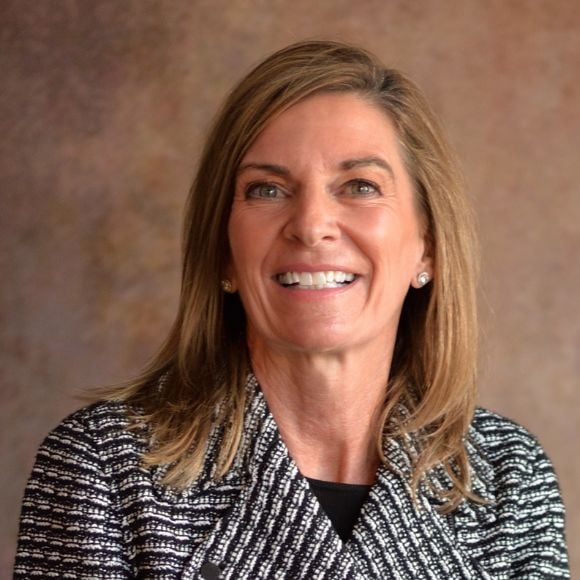 Mary Culliton
Senior Vice President
Global Medical Writing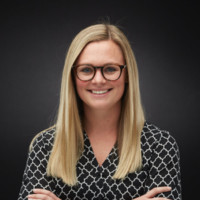 Shelby Stillwagon
Senior Director
Decentralized Clinical Trials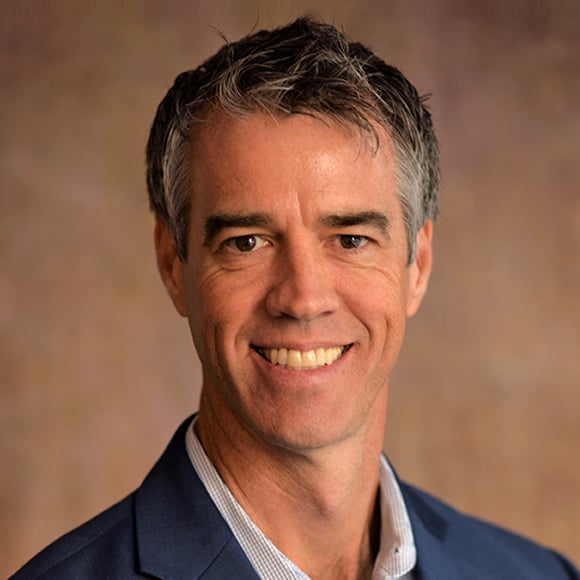 Kevin Wysocki
President
Clinical Research Solutions
News & Insights
Thought Leadership
Press
Awards
Resource Library

Complex Needs Require Custom Solutions
ProPharma builds solutions at the intersection of innovation and flexibility. We're here to offer a custom alternative that fits your unique needs. Standout solutions scaled to your size.