ProPharma specializes in developing tailored Market Access and Reimbursement strategies, connecting pioneering medical solutions with those in need.
Our collaborative, data-driven approach ensures successful market entry and sustainable growth. With a patient-centered focus and a global perspective, we pave the way for your products to thrive. Explore how ProPharma shapes success in healthcare access.
The Importance of Market Access & Reimbursement Strategies in the Pharmaceutical, Biotech, and Medical Device & Diagnostics Industries
Effective Market Access and Reimbursement strategies play a crucial role in the pharmaceutical, biotech, and medical device industries. Coverage by third-party payers is essential for innovative and life-changing products to successfully reach patients, healthcare providers, and consumers, while also ensuring their sustainability in the market.
A solid market access strategy drives commercial success by optimizing revenue, sustaining growth, and fostering stakeholder collaboration. By addressing pricing pressures, engaging with payers, and adapting to evolving market dynamics, companies can secure long-term viability while delivering crucial medical advancements to those in need.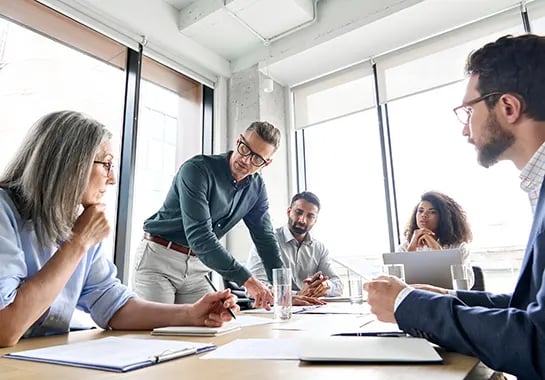 Our Approach
ProPharma blends tailored strategies, collaborative partnership, data-driven decision-making, patient-centric values, and a global outlook to provide you with comprehensive Market Access and Reimbursement solutions that empower your products to reach their full potential in the global healthcare landscape.

Tailored Solutions
At ProPharma, we recognize that each client has distinct requirements and goals. Our approach begins with a deep understanding of your specific needs, enabling us to design customized solutions that precisely match your objectives. We believe that one size does not fit all, and by tailoring our strategies to your unique situation, we maximize the effectiveness of our Market Access and Reimbursement services.

Collaborative Strategy Development
We believe in the power of collaboration. Our experienced team works closely with you to forge a strong partnership. We value your input and insights, combining your industry knowledge with our expertise to create comprehensive Market Access and Reimbursement strategies. By aligning our goals, we ensure that every step we take is in sync with your vision, resulting in strategies that resonate with your business objectives.

Data-Driven Insights
In the ever-evolving healthcare landscape, informed decisions are paramount. Our approach hinges on data-driven insights garnered from thorough analyses of market trends, payer dynamics, and regulatory frameworks. By meticulously assessing the environment in which you operate, we tailor our strategies to capitalize on opportunities and navigate challenges, positioning your products for optimal market access and sustainable success.

Patient-Centered Focus
At the heart of our approach is a commitment to patients' well-being. We understand the significance of accessibility and affordability for patients seeking quality healthcare. Our strategies are designed to ensure that your products not only gain the necessary regulatory approvals, but also favorable coverage and reimbursement so your products remain attainable for those who need them the most, thus fostering improved patient outcomes and overall societal health.

Global Perspective
The world of Market Access and Reimbursement extends beyond borders. With our global perspective, we are equipped to address the complexities of international markets. We understand that each region presents unique challenges and opportunities, and our approach takes into account these variations. By incorporating a global outlook, we help you navigate cross-border nuances, expanding your reach and impact while ensuring consistent compliance with diverse regulatory frameworks.
Market Access & Reimbursement Strategy Services
Therapeutics
Market access planning for therapeutic products is a crucial endeavor that should be initiated no later than during Phase II of clinical development. As therapeutic innovations progress through clinical trials, it becomes increasingly important to strategically align market access and reimbursement strategies alongside the regulatory pathway.
ProPharma offers a unique advantage with its specialized expertise in both market access planning and regulatory sciences, streamlining the process and ensuring a comprehensive approach for organizations. By integrating market access considerations into Phase II, ProPharma ensures that evidence generation, pricing strategies, and reimbursement pathways are meticulously planned, setting the stage for a successful market entry. With ProPharma's guidance and support, organizations can benefit from a seamless strategy that maximizes patient access, investor confidence, and overall commercial success.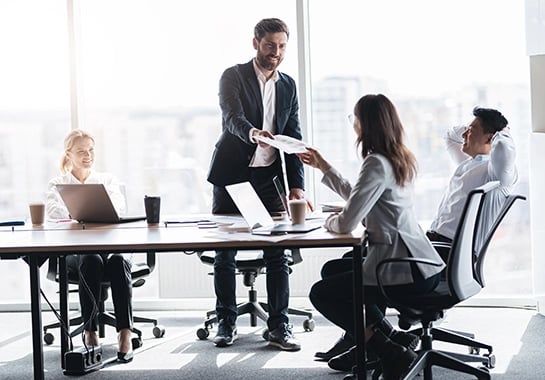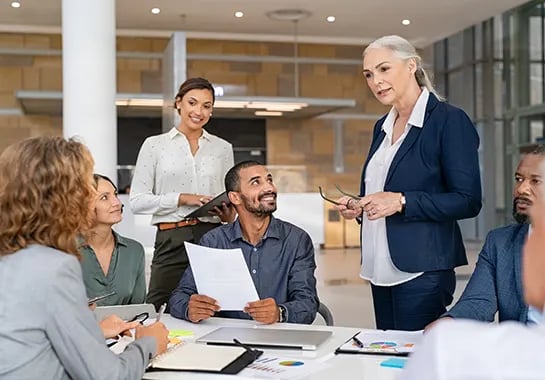 Medical Devices & Diagnostics
Navigating the intricate landscape of market access and reimbursement strategies is essential for the successful launch of medical devices and diagnostics. These strategies, often intertwined with regulatory considerations, play a pivotal role in product adoption and commercial success. ProPharma stands as a unique partner with dual expertise in both market access and regulatory affairs, streamlining the process and providing a comprehensive approach for organizations.
By collaborating seamlessly on market access, reimbursement, and regulatory strategies, ProPharma ensures a cohesive and effective plan that eliminates the need for multiple service providers. An integrated approach not only optimizes efficiency but also fosters a holistic perspective, yielding a more robust and impactful product launch. Trust ProPharma to be your single point of contact, guiding your organization towards a harmonized strategy that maximizes market penetration and patient access while meeting regulatory requirements.
Blog Post: Navigating Market Access & Reimbursement Strategy for Medical Products
Developing diagnostic tests, laboratory-developed tests, medical devices, or therapeutics is complex and requires careful consideration of various factors. One critical aspect that often gets overlooked until it is too late is market access planning, which includes (but is not limited to) considerations related to coding, coverage, and reimbursement.
Trusted Market Access Strategy Expertise
ProPharma develops custom strategies to help you successfully enter the market and provide meaningful impact to patients.
News & Insights
Thought Leadership
Press
Awards
Resource Library