regulatory sciences
Scientific knowledge to strategize viable and efficient drug and device development pathways to achieve successful outcomes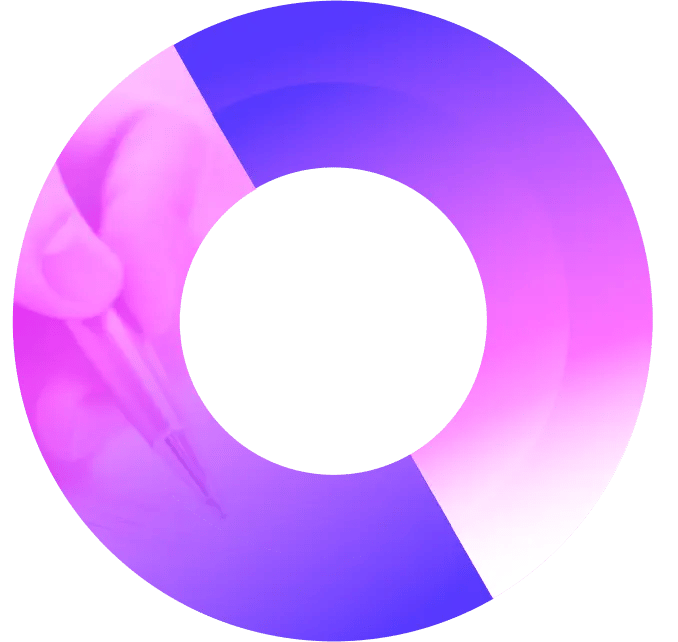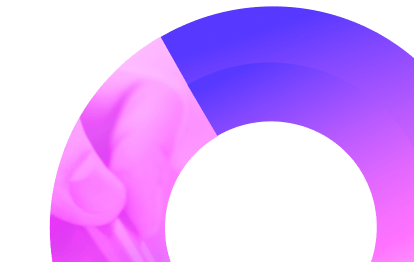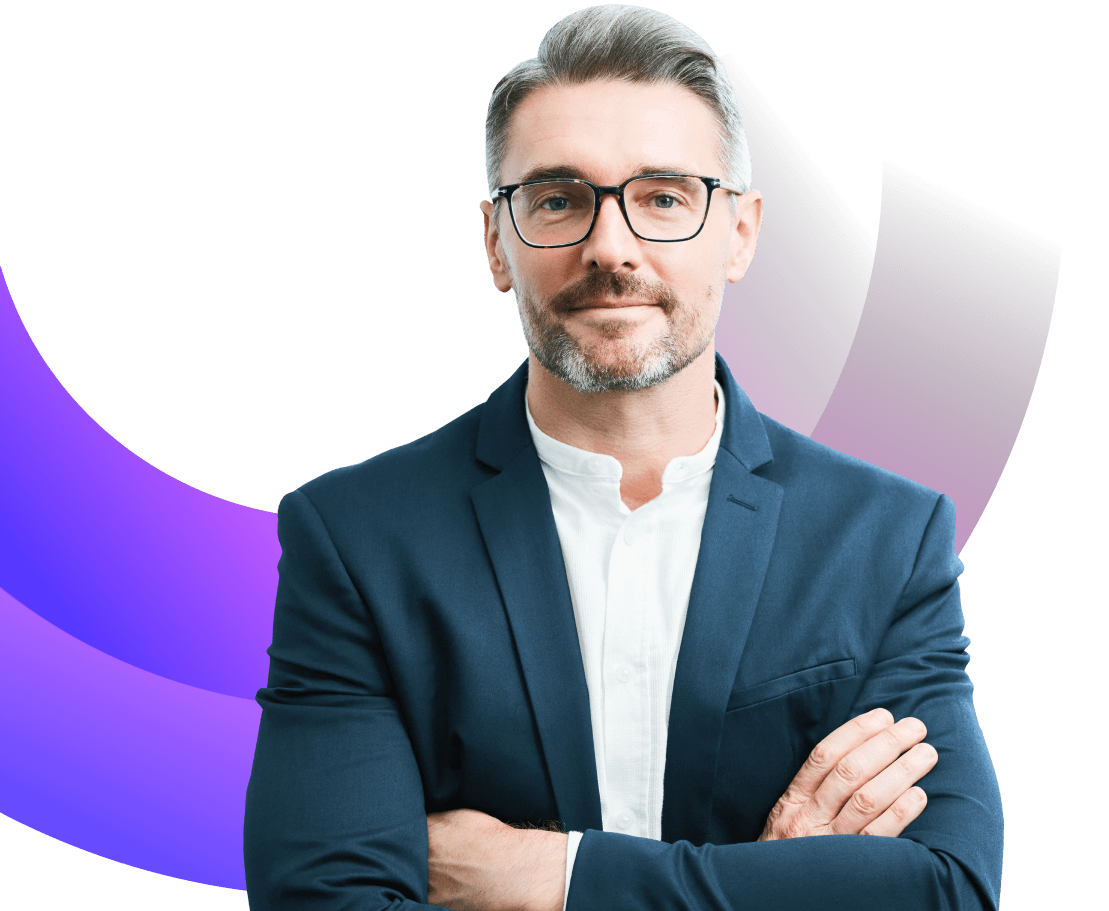 The World's Leading Regulatory Science Consultancy
ProPharma's aim is to help your business succeed, by working to streamline the pharma/biotech/medical device regulatory process. Our experienced regulatory consulting and compliance team commands an unparalleled breadth and depth of knowledge pertaining to the US and European regulatory frameworks and can work with you to accomplish your business objectives. Using our deep science knowledge, our regulatory team develops and executes detailed strategies for your product, providing a clear path forward through all the critical milestones to achieve a successful outcome, whether that is a submission or a meeting. We also support post-authorization regulatory pharma/biotech/medical device operations including product launch, publications review, line extensions (LEs), and CMC changes. We maintain your products' optimal regulatory status throughout its lifecycle. Our track record of success in both the US and Europe is unmatched. As the only true global consultancy our pharmacologists, toxicologists, chemists, and clinicians have helped hundreds of small and large firms move their products from one regulatory hurdle to the next.
All Regulatory Science Solutions
Our regulatory affairs experts create detailed strategies to move your product through all regulatory stages with exceptional care.
Submissions & Applications
ProPharma offers expert guidance and regulatory submission support throughout the entire development and launch processes. With over 35 years of experience, we will plan and coordinate every detail of a clear and complete US/European submission. We'll utilize our extensive regulatory and scientific experience engaging with the FDA to optimize the submission process. We provide consulting services for key FDA regulatory submissions, including: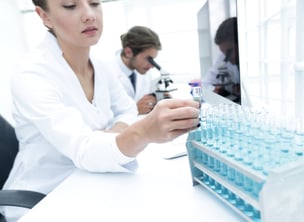 Investigational New Drug (IND)
New Drug Application (NDA)
Abbreviated New Drug Application (ANDA)
Orphan Drug Designation (ODD) and
Biologics License Applications (BLA)
Investigational Device Exemptions (IDE)
510 (K) submissions and
Pre-Market Approval (PMA)
Our European groups support:
Scientific Advice meetings
Paediatric Investigation Plans (PIP)
Orphans Drug Submissions (ODD)
Marketing Authorization Applications (MAA)
European Medical Device Regulation
CE filings
Investigational New Drug (IND) Submission Guidance
Obtaining Investigational New Drug (IND) clearance from the U.S. Food and Drug Administration (FDA) is the first step towards beginning your clinical trials in the United States. Getting here required hard work and a great Pre-IND Meeting strategy, but you still need FDA clearance on your IND application before you can ship your drug across state lines and begin clinical trials.
The sooner you can begin your clinical trials, the sooner your product will be on the market. To prevent any hiccups in this process, your final IND submission must be error-free and contain all required information including animal pharmacology and toxicology studies, and manufacturer, and investigator information, along with detailed protocols for your upcoming clinical trials.
No matter where you are in the IND application or submission process, our IND consultants can provide guidance to assist with the remaining steps.
Explore IND Submissions
New Drug Application (NDA) Submission Guidance
You have successfully navigated almost all the milestones required to obtain FDA approval and are finally ready to approach the final steps in the process. Before your product can be marketed in the United States, you must obtain NDA approval from the FDA.
Choosing the Right Regulatory Pathway: 505(b)(1) vs. 505(b)(2)
Preparing an NDA is a very rigorous, time-consuming, and expensive process, and the first step is deciding which regulatory pathway to follow. For small molecule therapeutics, there are two regulatory pathways to choose from when preparing an NDA: 505(b)(1) and 505(b)(2). Choosing the right one is critical to the success of your submission. What is the difference between the two?
505(b)(1) is the traditional regulatory pathway for NDA submissions. The 505(b)(1) pathway is used when seeking a new drug's approval without relying upon non-proprietary clinical or pre-clinical studies. Sponsors submitting a 505(b)(1) NDA must demonstrate the drug's safety and efficacy and are required to conduct all studies necessary to do so
The 505(b)(2) pathway is used by Sponsors seeking approval of a new drug, which is made up of active ingredients similar to a previously approved drug or in which there are scientifically credible published studies. When submitting a 505(b)(2) NDA submission, Sponsors can rely, at least partially, on data used to support the Agency's findings of safety and effectiveness related to a similar product that has been previously approved by the FDA
ANDA Consulting Expertise
You have developed a generic drug product. To market the product for sale in the United States, an ANDA must be reviewed and approved by the FDA.
Before your Abbreviated New Drug Application (ANDA) is submitted to FDA, you must be certain your product is bioequivalent to the Reference Listed Drug (RLD). Doing this can be challenging, but ProPharma's experts are here to help. We will assist you through the entire ANDA submission and approval process with the FDA, from ensuring your product demonstrates bioequivalence to developing a submission strategy and compiling and submitting your application.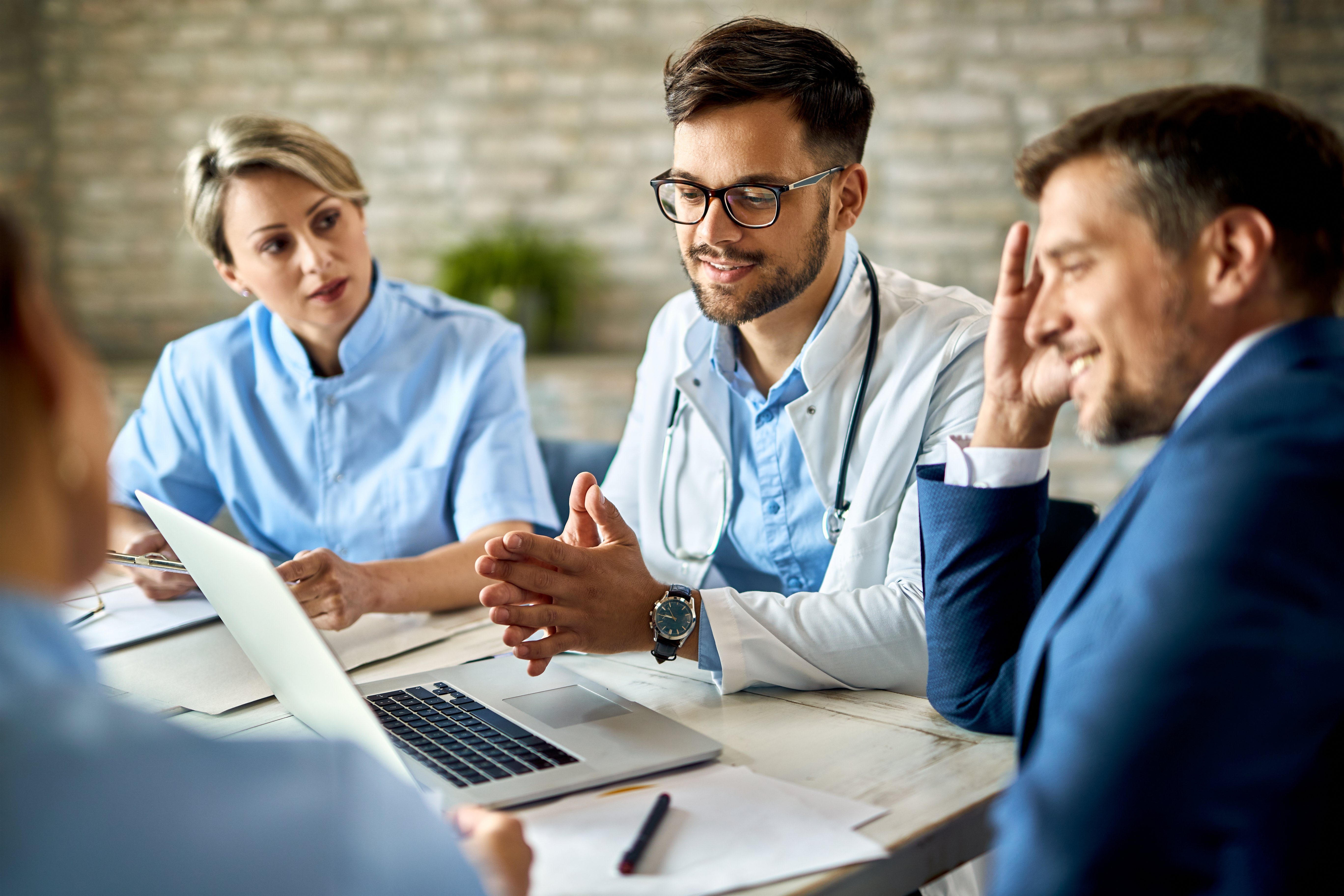 After determining that your product meets these requirements, ProPharma will review all relevant documentation and work with you to develop an ANDA filing plan that balances risk, speed to approval, and cost. We will then produce your ANDA submission, completing all relevant modules. For each module, we help as follows:
Determine the required content
Examine the content for suitability
Edit/write/translate as necessary to complete the module
We will compile and edit the completed ANDA, ensuring it is of sufficient excellence to meet the FDA's rigorous standards and is thus ready for submission. When the document is finalized, we will convert it to the Electronic Common Technical Document (eCTD) format, so it is ready to be filed electronically with the FDA. If requested, ProPharma may also act as your Agent and submit the finished ANDA in eCTD format to the FDA.
Explore ANDA Submissions
Orphan Drug Designation (ODD) Submission Guidance
Obtaining orphan designation can be challenging, and requires knowledge about disease prevalence and the appropriate regulatory process. We will work with you to determine whether your product is eligible for orphan designation, using all relevant documents, including product information, scientific articles, public-domain information, disease prevalence data, etc., to help make an informed decision. If we recommend proceeding with the application, we will work with you to develop and submit a complete application that builds upon the information obtained through our evaluation of the research.
Biologics License Application (BLA)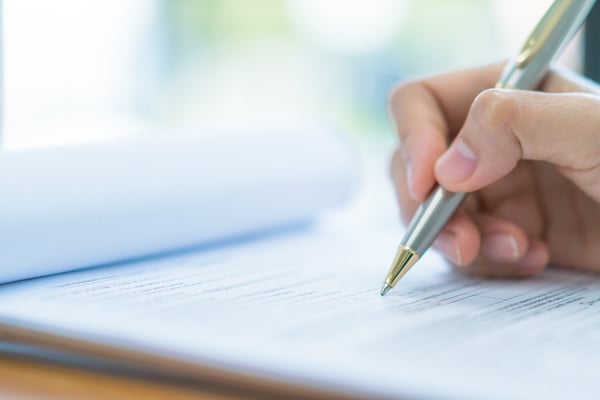 A BLA is generally submitted after an Investigational New Drug (IND) or an Investigational Device Exemption (IDE) and after the appropriate studies have been conducted. A biologics license application applies to vaccines and other allergenic drug products, blood products, and cellular and genetic therapies. Planning and executing this process is an extremely involved and complex initiative requiring coordination, diligence, and domain expertise in several areas. We've helped many companies—big and small—plan and navigate the BLA process successfully, on time and on budget.
Pre-IND Meeting Planning
You have been planning for this moment for so long, and it is finally here. You're ready to begin testing your drug in humans but are not sure that the design of your studies is valid, or maybe you're looking for confirmation that your rationale is sound. You need to attend a Pre-IND Meeting with the FDA. The Pre-IND Meeting will allow you to communicate with the FDA early in the process, getting feedback on your drug development program before moving forward.
ProPharma will guide you through the entire Pre-IND process – from submitting the initial FDA meeting request and supporting briefing document through preparing for and executing the meeting. Our goal is to help you meet this critical milestone.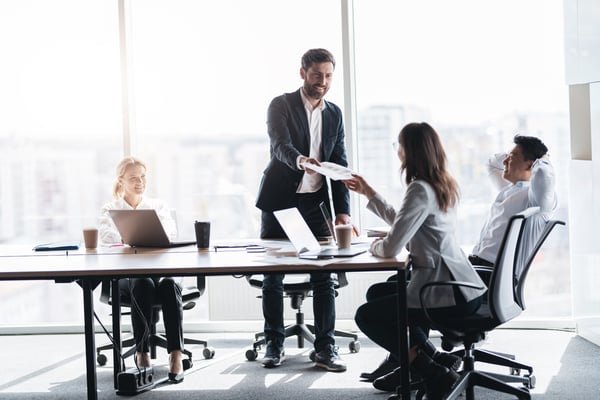 Types of INDs
INDs fall into two categories, commercial INDs and research INDs:
Commercial IND: Commercial INDs are used when the Sponsor intends to bring the drug to the open market. This means commercial INDs can apply to drugs created by non-profit groups who intend to eventually put the drug on the open market. The application process and timeline for a Commercial IND is much longer and more complex than for a Research IND.
Research IND: Research INDs are used when the intention is to prove efficacy for a new indication of an already approved drug. Research IND applications are submitted by physicians, and with a process that is less complex than Commercial INDs. For example, Research INDs typically involve fewer investigators and are often done at a single testing site.
How to Submit an IND Application
Your IND application will request authorization from the FDA to administer an investigational drug/biological product to humans and must be approved before you transport your product across state lines to clinical sites. The requirements for an IND submission are complicated and can be hard to understand. For example, Commercial IND applications must be submitted through the FDA's Electronic Submissions Gateway, while Research IND applications can be submitted in paper form to the relevant address. This is just one example of the complexities within the IND application and submission process.
As such, working with an experienced IND consultant helps to ensure you're equipped and on track. ProPharma will work with you to make sure your IND application meets the FDA's stringent IND filing requirements and contains all the necessary components.
IND Filing Requirements
Each IND application should include the following:
Form FDA 1571 (IND application cover letter)
Form FDA 1572 (Investigator's statement)
Form FDA 3674 (certification requirement & mandatory registration and reporting of results for applicable clinical trials through ClinicalTrials.gov.)
Table of contents
Introductory statement
General investigational plan
Investigator's brochure
Protocol(s): study protocol(s), investigator data, facilities data, Institutional Review Board (IRB), Chemistry, manufacturing, and control (CMC) data, including environmental assessment or claim for the exclusion (assuming the draft of CMC information exists)
Pre-clinical: pharmacology and toxicology data
Clinical: previous human experience
Additional information to support the IND filing
Together, we will carefully review the IND application, and our staff will provide you with a final copy that is FDA ready. The IND application will go into effect 30 days after the FDA receives the application (unless subject to a clinical hold), or earlier if the agency notifies the Sponsor that clinical trials can begin.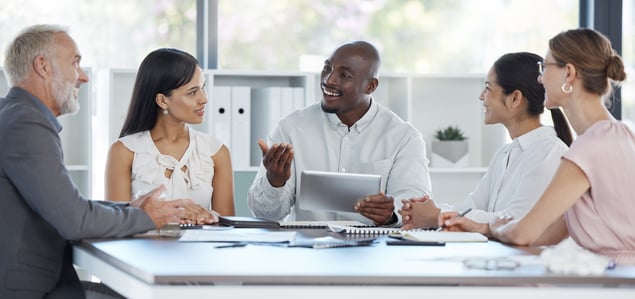 End of Phase 2 (EOP2) Meetings
Following your Phase 2 clinical trials, you will need to review and obtain agreement from the FDA on your study designs for Phase 3. This is the purpose of the End of Phase 2 (EOP2) Meeting with FDA, in which you'll need to effectively present your Phase 3 and submission strategy and ensure that you are aligned with the FDA prior to the start of Phase 3.
During this meeting, FDA will determine whether it's safe to proceed to Phase 3. They will evaluate your Phase 3 plans and protocols along with your existing studies to assess effectiveness, and they'll note if any additional information is necessary to support the marketing application. The End of Phase 2 Meeting is a critical milestone in your development program, so it's important to prepare to make sure you leave with plenty of helpful feedback.
Who is Eligible for an End of Phase 2 Meeting?
The EOP2 Meeting with the FDA is typically for Investigational New Drugs (INDs) that involve new molecular entities or major new uses of marketed drugs. However, a Sponsor of any IND may request an EOP2 Meeting with FDA in preparation for Phase
When Should the End of Phase 2 Meeting Occur?
As the name implies, the EOP2 Meeting should occur at the end of Phase 2 clinical trials. Furthermore, the meeting should occur before serious resource commitments are made towards Phase 3. However, the EOP2 Meeting should not delay the transition from Phase 2 to Phase 3, which is why planning and preparation are critical.
Preparation for End of Phase 2 Meeting
To move you to the next clinical trial phase, ProPharma will diligently work with you to prepare for the EOP2 Meeting.
FDA Advisory Committee Meetings
We have pioneered a unique marketing-based approach to FDA Advisory Committee Meetings to get you through this high-stakes interaction. Each Advisory Committee is different and has specific needs and concerns, which should be kept in mind as you discuss your product.
After learning about key issues in your product's history and identifying critical issues in your current application, ProPharma will create a strategy for your meeting that is predicated on concerns likely to be raised by the FDA Advisory Committee, and the data necessary to address them. With this strategy in place, we will help you to prepare a slide presentation that presents all information in a complete, understandable, and simple manner. Since most Committee members will review this information before the meeting, we must make it easy for them to understand why approval is rational. Next, we will make sure all participants are prepped for the meeting by conducting a rehearsal to train the speakers. Finally, we will attend the meeting with you, along with select Key Opinion Leaders (KOLs), providing data and presentations as needed during the meeting.
Pre-NDA Meeting Guidance Consulting
Thousands of hours and millions of dollars have gone into assuring a safe and effective product. The next and final step is Food and Drug Administration (FDA) approval and the key to achieving this is a perfectly executed Pre-NDA Meeting.
If you're not sure where to start, we'll explain everything you need to know about Pre-NDA Meetings with the FDA. For additional guidance with your New Drug Application, you can also contact our expert NDA consultants to help navigate the regulatory landscape.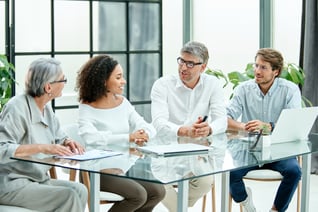 What is the Purpose of the Pre-NDA Meeting?
A Pre-NDA Meeting enables Sponsors and the FDA to ensure your New Drug Application (NDA) submission is well-organized and set up for success. The Pre-NDA Meeting should generally occur no less than 60 days before the submission date. Prior to the meeting, Sponsors should prepare for typical Pre-NDA Meeting questions over areas such as the formatting of the submission and inquiries regarding the evidence of effectiveness. During the Pre-NDA Meeting with the FDA, the Sponsor will discuss the format and content of the anticipated NDA, with a specific focus on the presentation of the data that will be submitted.
ProPharma NDA consultants specialize in various disciplines and stay abreast of changing trends and current events. In short, we bring a unique and extensive range of knowledge and skills to the table, which is what you need to achieve a successful Pre-NDA Meeting and NDA submission.
Regulatory CMC
Chemistry, Manufacturing, and Controls (CMC) Advice and Management
CMC involves defining manufacturing practices and product specifications that must be followed and met to ensure product purity and consistency between batches. CMC begins after a lead compound is identified through drug discovery and continues through all remaining stages of the drug development lifecycle.
Before you're ready to test your medicinal product on humans, you must develop a CMC process to ensure quality manufacturing standards have been established. This information is required in Module 3 of the clinical trials application (CTA), such as the investigational medicinal product dossier (IMPD) in Europe and the FDA's investigational new drug (IND) application in the US, as well as EU marketing authorization applications and FDA NDAs or biologics license applications (BLAs). The primary objective of CMC is to assure the quality of the finished product during all phases of development.
CMC Practices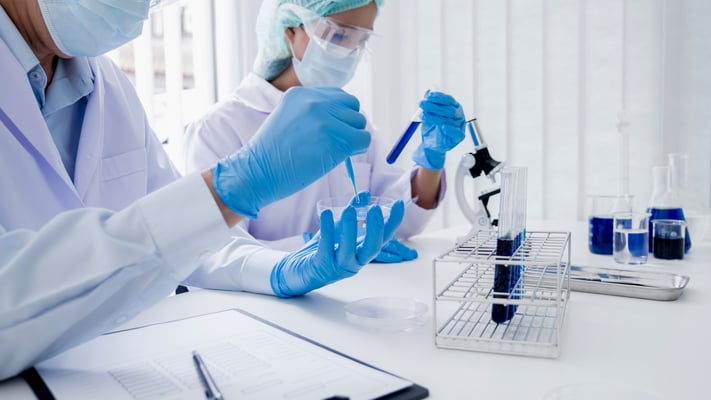 All companies with investigational products are required to follow the specific details of their CMC process for every phase of the product lifecycle, including lifecycle management activities (e.g., technology transfer and LEs). A critical element is knowing which steps and variables in the manufacturing process need to be controlled and why to obtain a comprehensive understanding of the necessary CMC strategy. If CMC practices are not followed or if they do not meet current regulatory requirements, the marketing authorization will be considered non-compliant and will be withdrawn.
Regulatory requirements are constantly evolving, so let us help you update your CMC strategy to stay compliant with current guidance from the agencies.
Science-Focused Regulatory CMC Consulting
Working with a global partner experienced in regulatory strategy and CMC development can help you appropriately analyze and document the manufacturing processes, active substance and drug product characteristics, and testing to ensure the product is safe, effective, and consistent. From early-stage development and at every point through commercialization, ProPharma partners with you to tackle complex CMC development challenges.
We help ensure the regulatory authorities see the control and robustness of your process and product from both a documentation and operational perspective. Our regulatory CMC consulting experts are scientists first and foremost. As your CMC consulting partner, we can smooth the path to marketing authorization application (MAA)/new drug application (NDA) approval and commercialization, balancing cost, risk, and speed to help you ensure quality manufacturing and effective controls for the health and safety of patients.
Unmatched global reach means we can work with you to prepare your marketing applications (MAA or NDA) in parallel, saving you time and money
Science-first approach to understanding your product, combined with first-hand insights of regulatory expectations and requirements, help support the successful design of your CMC plan — including process and formulation development, analytical development identifying Critical Quality Attributes (CQA) and Critical Process Parameters (CPP), developing control strategies, establishing quality testing methods, and reviewing validation protocols and reports
Our 35+ years of providing regulatory sciences services means we've seen how submission requirements and expectations are constantly evolving. Our frequent contact and extensive experience with regulatory agencies ensure you will be following the latest FDA and EMA/national agencies guidance
Deep domain expertise of the regulatory world means that we can interpret the regulatory landscape and translate this into a successful regulatory CMC strategy. We can also provide scientific advice and prepare, coordinate, and participate in meetings with the regulators of interest
Advertising & Promotional Review
ProPharma has built the world's leading and first, full-service organization dedicated to global Advertising & Promotional Review services. Led by industry veterans and thought leaders, we help our clients develop compelling and compliant messaging in an efficient manner to grow their brands. With comprehensive promotional review capabilities – from Medical and Regulatory Review, technology solutions, marketing operations, to regulatory submission, and beyond – we take a flexible approach to meet our clients' business objectives. Our expert team highlights include:
Global leader in Promotional Review Committee (PRC) support, having helped launch hundreds of brands and supported thousands of PRCs (US, EU, Asia, etc.)
Deep experience in pharmaceutical, biotechnology, vaccines, medical device (Class I, II, III), OTC drugs, nutritional supplements, animal health and cosmetic products
Collaborative professionals who launch new products (pre-approval, launch and post-approval brand support), support growing brands, and legacy products
Full-service, including PRC establishment and resourcing, system configuration and implementation, SOP generation, medical fact-checking, training and mentoring, PRC process assessment and improvement
End-To-End Promotional Review Services
Medical Review
Expert consultant team to manage day-to-day review responsibilities, without sacrificing scientific accuracy or integrity; each of our individual consultants is part of an organization of over 50 experts that provides the support and feedback that is required to meet your brand's challenges
Promotional and Medical Review Committee participation (PRC/LMR/MLR)
Medical accuracy and evidentiary standard review (substantial evidence, competent and reliable/FTC)
Broad therapeutic experience
Regulatory Review
Experienced and collaborative regulatory professionals
Office of Prescription Drug Promotion (OPDP) or Advertising and Promotional Labeling Branch (APLB) product advisory comment submissions –authoring, editing, and preparation
Extensive Accelerated Approval (Subpart H) launch experience
Successful interactions with regulatory authorities
Guide teams through regulations, guidance documents and enforcement communications
Deep understanding of trial design and outcomes
Marketing Operations
Commercial Operations Infrastructure Build & Support (Policy, Process, and Procedure Development)
Promotional Material, Medical, Legal, Regulatory (MLR/PRC) Review Process Management (PRC Coordinator)
Experienced resources to maintain efficient collaboration in cross-functional teams
Review System implementation and configuration
Experience with all e-review platforms
Regulatory Operations
FDA Form 2253 Preparation and Submission for Promotional Materials
Global Labeling
ProPharma is the leading provider of global label services for pharmaceutical, biotechnology, medical device (Class I, II, III), nutritional supplements, animal health and cosmetic products. We have unmatched expertise across regions, areas of therapy, and product types. Our team works with our clients to support and enhance their brands, whether that requires expertise in regulatory strategy, label operations, or technology. Our Global Labeling Team can support your needs in the following areas:
New product label strategy development and negotiations (FDA, EMA, Rest of World)
Lifecycle management (label expansion, global submissions)
Global label process establishment, assessment, and improvement
Target Product Profile (TPP)
Company Core Data Sheets (CCDS)
U.S. package inserts
Medication guides
Summary of Product Characteristics (SPC)
Patient Information Leaflets (PIL)
Structured Product Labeling (SPL) submission
Regulatory Operations
Reduce Time to Market with a Smooth Application Process
After conducting clinical studies and obtaining necessary data, the next step is to prepare for submission of the marketing authorization application (MAA) by compiling the dossier and performing a gap analysis to ensure that all regulatory requirements are fulfilled. Any national requirements must also be adhered to, and the dossier can then be published and submitted to the relevant authorities.
The right strategy and knowledge are critical to determining which of the European Union (EU)/European Economic Area (EEA) filing procedures are applicable or preferred. In the assessment process, it is important to know the timelines and have a close dialogue with the health authorities. With successful dossier preparation and efficient submission and procedural management, you will avoid unnecessary delays and have a faster time to market for your product.
After approval of your initial application, you need to remain compliant with all regulatory requirements (e.g., commitments, variations, renewals) to keep the product on the market. A strategic approach to lifecycle management is also valuable in maximizing the potential of the product (e.g., line extension and additional indications). Our regulatory experts are scientists with a deep understanding of the intricacies of regulatory operations across all phases of the drug development lifecycle.
Regulatory Operations Expertise
ProPharma will serve as a true extension of your team and help you with every aspect of your application, from pre-authorization through commercialization. Our regulatory operations experts have extensive knowledge and experience in project management as well as in submission and procedural management and can partner with you at any point in the process to collect and organize the data, publish it in Electronic Common Technical Document (eCTD) format, send registration files, correspond with the right authorities at the right time, and compile, analyze, and prepare additional data needed to answer questions that arise during assessments.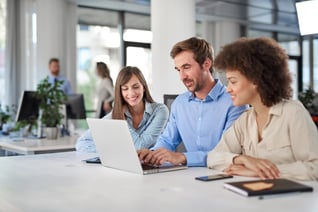 Here's how we can help you and your team:
Dossier Compilation and Publishing: We assist with regulatory strategy development as well as writing and preparation of dossier modules to make sure that all regulatory requirements are fulfilled. Through gap analysis, our experts can find and resolve any issues prior to submission. Our publishing team prepares your application for submission to the relevant health authorities
Submissions and Procedural Management: We support the submission of your application and guide you through the necessary steps of the assessment procedure, keeping you fully informed on your application status and following up with authorities to ensure that any questions are properly responded to and that the application process runs smoothly
Act as Local Contact with Health Authorities: We understand what registration documentation or variational action is required by the different health authorities and how it should be presented. We handle the contact and dialogue with regulators to smooth the application process for you
Market Access & Reimbursement Strategy
ProPharma specializes in crafting bespoke Market Access and Reimbursement strategies, connecting groundbreaking medical solutions with those in need.
Our collaborative, data-driven approach ensures successful market entry and sustainable expansion, all while putting patients first and considering global goals.
Comprehensive Strategies for Market Success
Therapeutics
Market access planning for therapeutic products is crucial from Phase II of clinical development onwards. Our specialized expertise in both market access planning and regulatory strategy streamlines processes, ensuring comprehensive approaches. With our guidance, organizations benefit from seamless strategies that maximize patient access, investor confidence, and commercial success.
Medical Devices & Diagnostics
Navigating the intricate landscape of market access and reimbursement strategies is pivotal for medical devices and diagnostics. Our dual expertise in market access and regulatory strategy provides a streamlined approach, optimizing efficiency and yielding a robust product launch. ProPharma acts as your single point of contact, directing your organization toward a harmonized strategy that maximizes market reach, reimbursement, patient access, and regulatory compliance.
Regulatory Science Experts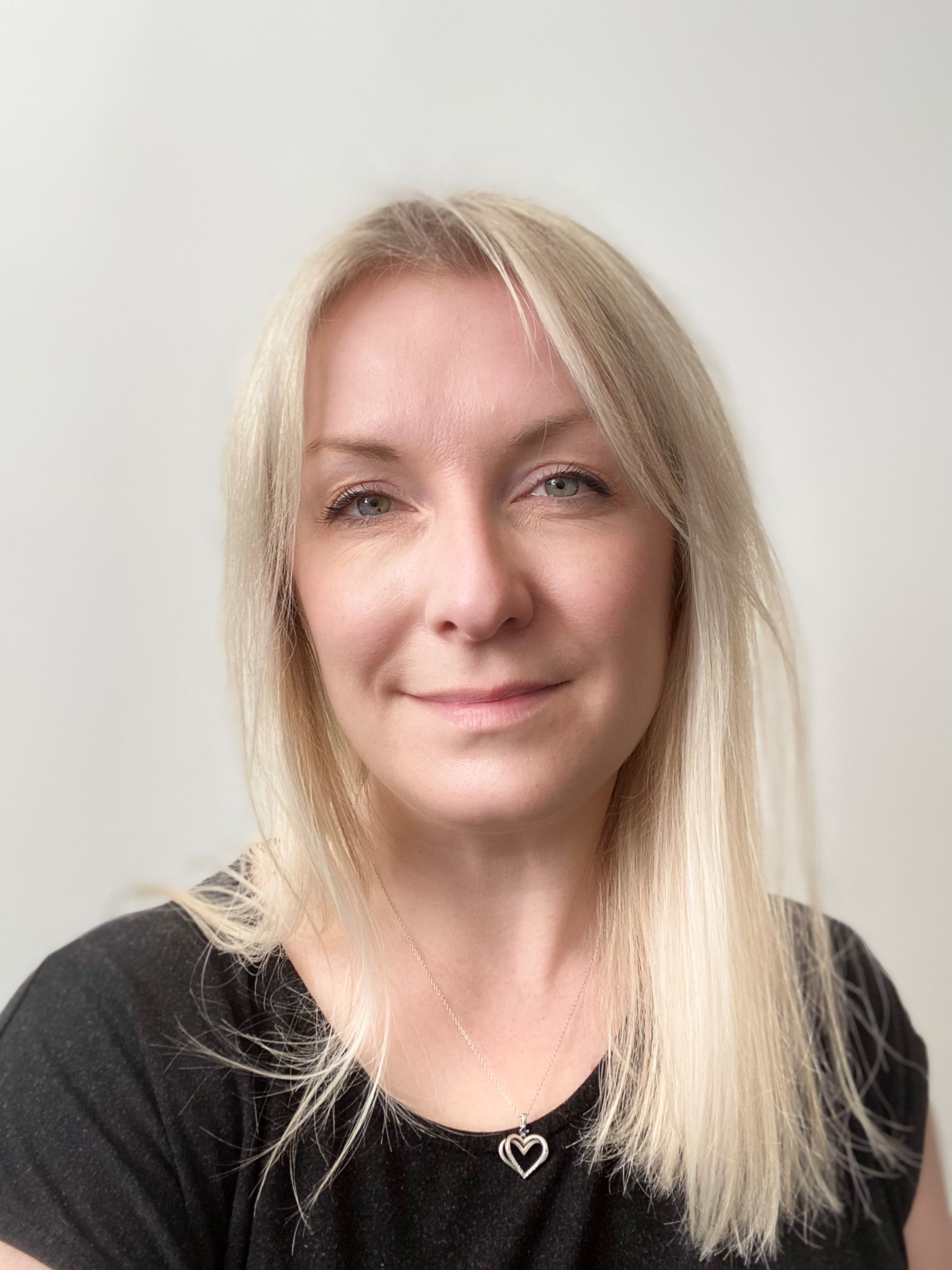 Lucy Radley
Senior Vice President
European Regulatory Development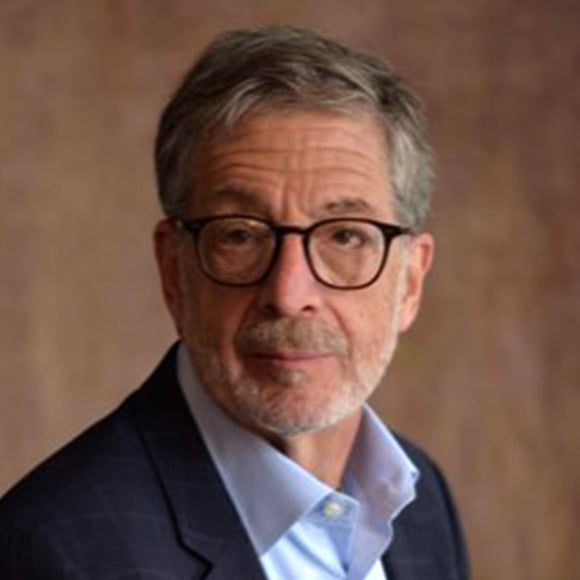 Matthew Weinberg
President
Regulatory Sciences
Eric Fish
General Manager
NDA Partners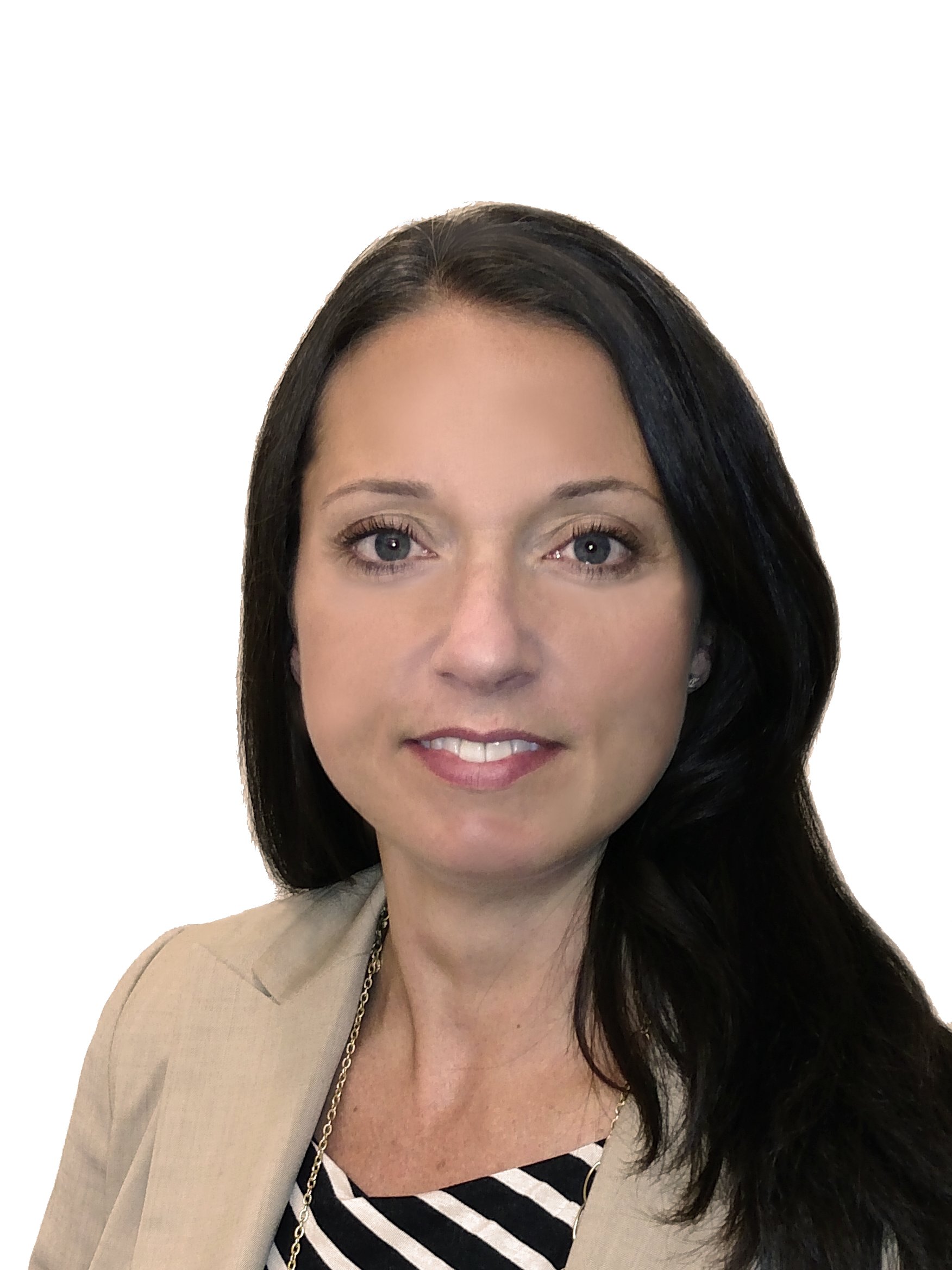 Marla Scarola
Senior Vice President
Regulatory Process Management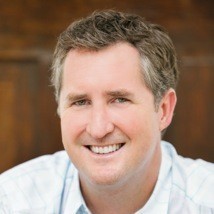 Steve Jensen
Executive Vice President
Head of U.S. Regulatory Sciences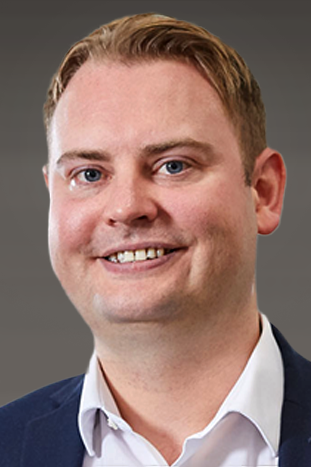 Nick Littlebury
Vice President
European Regulatory Operations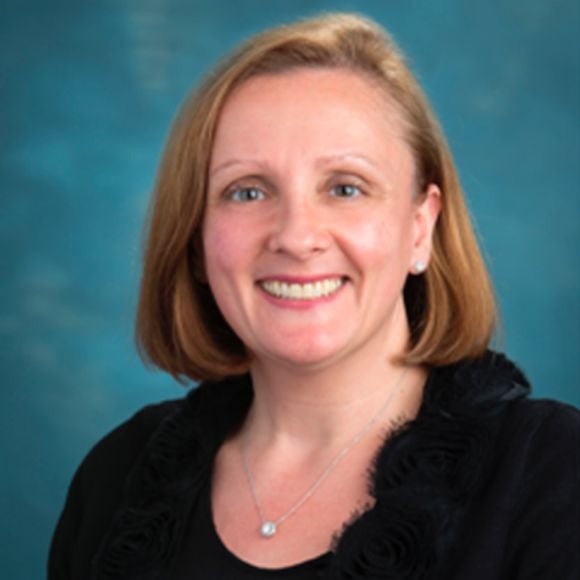 Tracy Rockney
Executive Vice President
Promotional Review & Labeling Services
News & Insights
Thought Leadership
Press
Awards
Resource Library

Complex Needs Require Custom Solutions
ProPharma builds solutions at the intersection of innovation and flexibility. We're here to offer a custom alternative that fits your unique needs. Standout solutions scaled to your size.