pharmacovigilance
Industry leading pharmacovigilance solutions from clinical development through post-approval.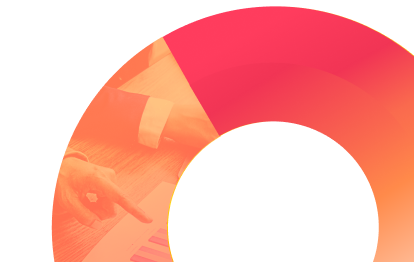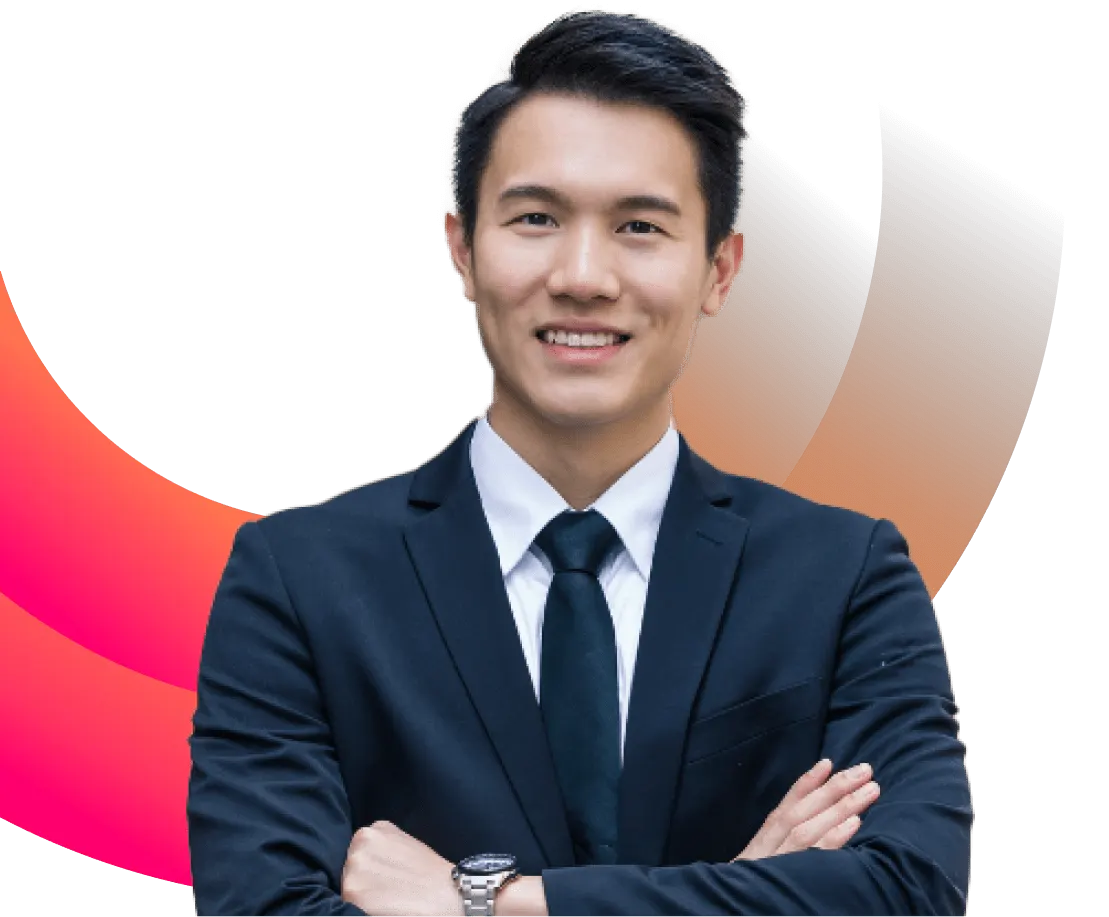 Pharmacovigilance Services
How do you choose a Pharmacovigilance (PV) provider? The first step is to focus on the basics of quality, efficiency, and compliance, key factors visible in most every program. The next level involves analyzing how the team responds to your individual needs and ad hoc requests, such as identifying the options available for more unusual projects.

Next, is assessing the culture and "the fit" for this long-term partnership. It's important to be understood and see eye-to-eye. After all of that, true success in finding the best pharmacovigilance ally requires a higher-level appraisal to see how the PV group functions when you're not even looking.

Are they moving forward without hesitation to be ready for a potential expedited submission? Are efficiency ideas shared proactively with clients? Is there an awareness of upcoming regulatory changes and how they might affect your project?

Ask us the questions. Let ProPharma show you the way we believe every client should be treated — as if their project were our only project.
Pharmacovigilance Solutions
Whether the path ahead includes a first-in-human investigative trial or global product approval, we're here to help. From clinical development through post-marketing surveillance, your team can rely on our industry-leading PV specialists providing a full suite of services to ensure your PV system fulfills regional and global regulations, and continuously monitors the safety of your products.
ProPharma offers stand-alone contracts utilizing our myriad PV services or integration with global Clinical Research Services, Medical Information, or Regulatory services.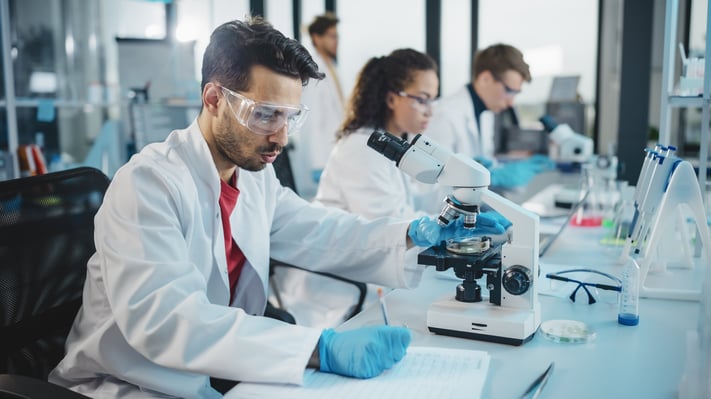 Clinical Pharmacovigilance
We employ a robust professional staff of healthcare providers that work across a broad range of therapeutic areas when it comes to clinical pharmacovigilance. Our PV experts ensure safety and consistency throughout your clinical trials. Our global team helps develop and deploy your drug safety programs through the entire lifecycle of your product. This starts with defining the roles and communication with safety management plans (SMPs) and verifying the effectiveness of clinical trials through clinical pharmacovigilance auditing services.
Postmarketing Pharmacovigilance
Once your medical product is in use, our postmarketing PV and drug surveillance help monitor concerns around potential new safety risks and comply with global regulatory requirements. We are proud to be an industry leader in providing global, comprehensive drug safety services to supplement or fully outsource your existing PV function.
A Global Team of Trusted PV and Drug Experts
Our pharmacovigilance consulting team consists of experienced healthcare professionals such as PharmDs, Nurses, and Medical Doctors and works as your collaborative partner, in support of our mission to improve patient health and safety.
Whether you need standalone PV services or integrated global pharmacovigilance, medical information, and regulatory services, ProPharma can support your specific needs.
QPPV and LPPV Services - Our fully qualified PV specialists utilize their wide-ranging experience in pharmaceuticals, regulatory, and academia to provide comprehensive QPPV and LPPV services.
Single-Source Provider - With our mission to improve the health and safety of patients, we are focused on delivering the highest quality of services throughout the full product lifecycle.
24/7/365 Multilingual Services - Our "follow the sun" capabilities and native-speaking specialists in more than 30 languages allow our team to support clients anywhere in the world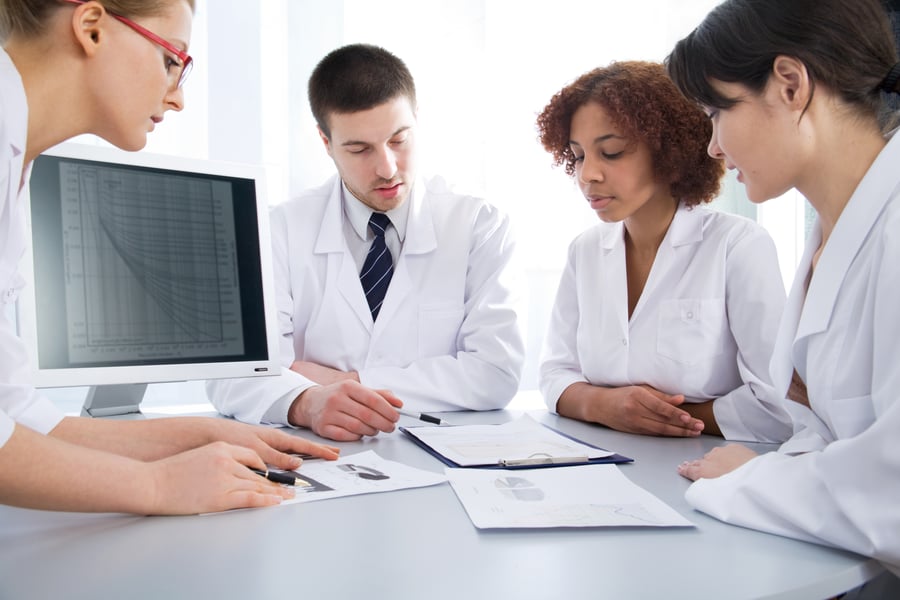 Safety Systems
Safety Management Plan (SMP) Development
The Safety Management Plan (SMP) is one of the most important documents because it regulates all safety communication between the Sponsor and the Contract Research Organization (CRO). The SMP details the roles, responsibilities, processes, and timelines for all safety activities. It ensures a systematic approach to safety monitoring and promotes early issue detection to help mitigate any safety risks in clinical trial subjects and patients.
At ProPharma, we partner with you to create an SMP that includes a Development Risk Management Plan, Safety Monitoring Plan, and other postmarketing safety documents. We collaborate with your team to minimize compliance gaps and to create efficient safety data management.
Our experts follow the latest industry trends requiring a more proactive approach to pre- and post-clinical safety surveillance activities to ensure patient safety throughout the drug development lifecycle.
Clinical Pharmacovigilance (PV) Auditing Services
Pharmacovigilance (PV) Audits are designed to verify the appropriateness and effectiveness of the implementation and operation of a PV system, including its quality system.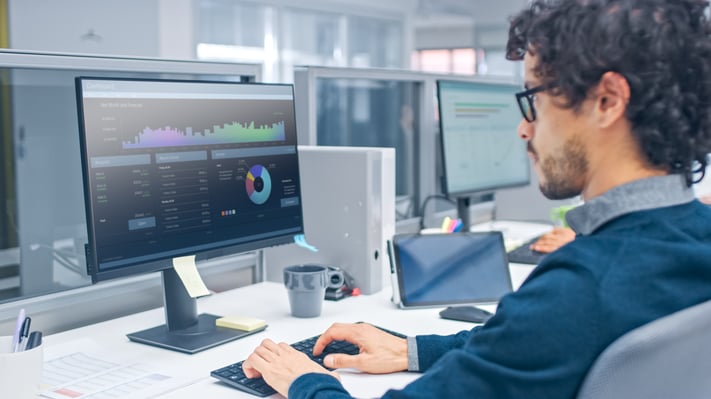 Our PV audits cover the whole PV system (case intake, adverse events processing and submission, project management, data management, QPPV role and responsibilities, aggregate report writing, signal and risk management, clinical safety, etc.). Our pharmacovigilance auditing services review compliance applicable to FDA and EMA regulations, guidelines, and standards; third-party agreements; specifications; protocols and policies; standard operating procedures; and work instructions.
We are the preferred PV audit service provider for many large and small pharmaceutical companies where our team performs over 100 (remote and on-site) audits on behalf of our clients each year. We have served and maintained long-term relationships with more than 400 clients across the United States, Canada, Japan, and Europe.
Data Safety Monitoring Board
Data Safety Monitoring Board (DSMB) services provide you with improved workflows, compliance, and communication to ensure the safety and integrity of your clinical study data.
Our team of consultants provides the option of safety data review (i.e., individual case safety reports and/or aggregate summaries of data) by a physician with experience in pharmacovigilance. The review and consultation include an assessment of the data and its significance to the conduct of the study. Our team then provides a recommendation for any actions to be taken, including reporting of aggregate data to the FDA as an IND Safety Report, requesting review by the DSMB, and/or changes to the Investigator's Brochure, Informed Consent Form, or study protocol.
ProPharma's DSMB, medical monitoring, and physician teams support a wide variety of therapeutic areas and will meet your requirements and keep your study moving forward by providing any or all of the following services:
DSMB program support
Blinded and unblinded DSMB meeting support
Eligibility requirements review for inclusion/exclusion criteria issues
Protocol review for exemptions and deviations
Medical crisis impact review involving a study patient
Biostatistician review
Laboratory findings review
Reporting a serious adverse event (SAE)
Causality assessment discussions
Clinical Trial Emergency Unblinding Services
Medical Monitoring Services
Safety and compliance are essential for clinical trials, which require the oversight of an experienced medical monitoring team. At ProPharma, our team can evaluate your medical monitoring system to ensure there are no pharmacovigilance medical monitoring bandwidth issues, and partner with you to ensure you have the right resources to keep your clinical trials on schedule.
ProPharma's medical monitoring consultants help you meet requirements to maintain quality and compliance throughout your clinical trials. Our medical monitors have vast knowledge in a wide variety of therapeutic areas and partner with you to address all your needs, including:
Inclusion/exclusion criteria issues
Protocol exemptions and deviations
Medical crisis monitoring for cases involving a study patient
Medication issues
Laboratory findings
SAE reporting
Causality assessment discussions
Our medical monitoring consultants will work with you to ensure safety and compliance throughout your clinical trials, from pre-trial planning through end-of-trial review.
Contact us to learn more about our medical monitoring services and how we can provide expert guidance for your upcoming clinical trials.
QPPV Office
Qualified Person for Pharmacovigilance (QPPV) and Local Person for Pharmacovigilance (LPPV) services from ProPharma ensure your pharmacovigilance (PV) system meets European Regulatory Requirements. Through simple and scalable solutions, we provide tiered options and customized services to fit your needs.
The QPPV and LPPV roles are critical for ensuring compliance with EU regulatory requirements and the safety of products marketed in the EU. Appointing the right EU QPPV can require considerable time and resources, which is why some organizations are outsourcing this role to experienced third parties. Learn about the importance of a QPPV and LPPV along with information on our services to help with your pharmacovigilance operations.
Role of the EU QPPV
Every Marketing Authorization Holder (MAH) in Europe has an obligation to establish a pharmacovigilance (PV) system for the fulfillment of PV tasks for its products. When setting up a PV system in Europe, the MAH must appoint an EU QPPV to establish and maintain the MAH's PV system. In addition to the establishment and oversight of the PV system, the QPPV also has several legislative responsibilities.
Responsibilities of the EU QPPV include:
Establish and maintain the MAH's PV system
Monitor the safety of the MAH's drug products
Coordinate actions to stay compliant with local legislation
Serve as the 24/7 point of contact for Competent Authorities
Conduct audits and inspections to ensure compliance with EU regulations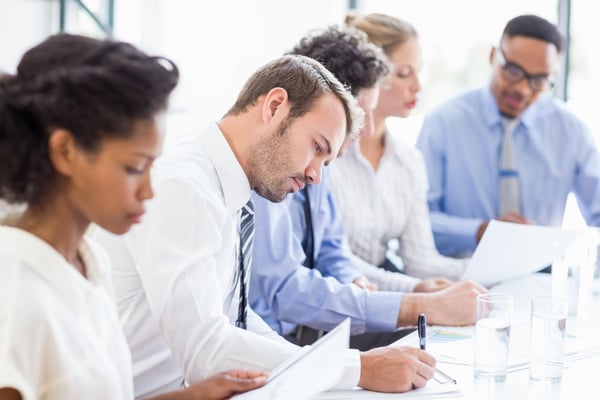 Role of an LPPV
In addition, many European and other countries legally require a Local Person for Pharmacovigilance (LPPV) at a country level who may report to the EU QPPV (e.g., for Germany a Stufenplanbeauftragter is required). Although the requirements and responsibilities of an EU QPPV are specified in EU legislation, LPPVs are subject to their own national legislation.
Some QPPVs may have their own network of LPPVs to help fulfill local requirements. As a global pharmacovigilance provider, ProPharma can advise you about the various important requirements for EU QPPVs and LPPVs, to ensure you have the right resources in place to fully comply with the regulations for your PV system in Europe.
Get Expert Guidance Managing Legislation Requirements
ProPharma can support your organization through the provision of appropriately qualified and experienced QPPVs, LPPVs, and deputies.
ProPharma's experts can advise you about the different roles and responsibilities of the EU QPPVs and LPPVs and offer services that can accommodate your business needs and ensure compliance with the pharmacovigilance legislation unique to each location. We have a team of local persons available to fulfill these positions and strengthen your country PV operations as your company grows. Contact us to learn more about our QPPV and LPPV services.
Case Management
At ProPharma our Clinical Pharmacovigilance (PV) Individual Case Safety Reports (ICSR) Specialists provide project management, subject matter expertise, and case processing services that are customized to meet clients' needs.

Our internal healthcare professionals (nurses and PharmDs) complete all case processing and quality review activities with particular attention to timelines and submission requirements for global regulatory authorities. As a provider of both clinical and postmarketing PV services, we provide one global safety database and ensure a smooth transition from clinical to postmarketing safety services.
Individual Case Safety Reports (ICSR) Processing and Submission
Clinical Pharmacovigilance Expertise and Resources
The capture and analysis of safety data is critical in clinical trial management as trials must thoroughly demonstrate safety and efficacy. At ProPharma, our Clinical Pharmacovigilance (PV) Individual Case Safety Reports (ICSR) Specialists provide project management, subject matter expertise, and case processing services that are customized to meet clients' needs.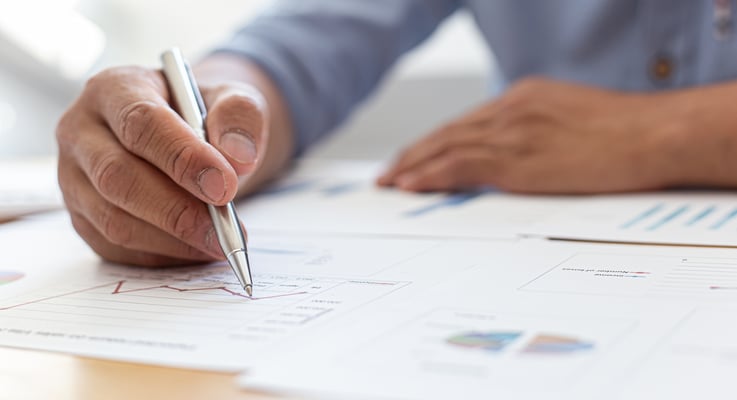 Reduce Time and Expense with Our High-Quality Processing
Our extensive experience in providing clinical pharmacovigilance services specializing in ICSR processing and analyzing safety data includes case intake, data entry, coding, medical review, follow up, quality control, and reconciliation.
We support clients by providing ICSR processing in a fully compliant and validated safety database. Our system is secure and has appropriate backup, business continuity, and disaster recovery procedures in place. Our processes and systems are regularly audited and have a long history of compliance. In addition, we have knowledge and experience with all major safety databases.
We also have specialized submissions teams who are qualified for electronic submissions to regulatory authorities and reporting to investigators, Institutional Review Boards (IRBs), and Ethics Committees (ECs).
Aggregate Safety Report Generation and Reporting
High-Quality Postmarketing Report Writing
Within aggregate safety reports, safety data from relevant sources are periodically reviewed and assessed for patients' safety and well-being.
At ProPharma, our team works diligently to ensure compliance with applicable regulations for aggregate safety reports. We have extensive knowledge in pharmacovigilance and aggregate safety report writing, and practical experience from the pharmaceutical industry, regulatory authorities, and academic settings.
Aggregate Safety Report Services and Expertise
Our full Aggregate Safety Report services include planning, time management, data requests, writing, quality control, strategic advice, communication, and evaluation. We have wide-ranging experience in analyzing and evaluating data and generating required periodic reports such as the Periodic Safety Update Reports (PSURs), Periodic Benefit-Risk Evaluation Reports (PBRERs), Development Safety Update Reports (DSURs), and Risk Management Plans (RMPs).
Global Literature Review
Single source of truth for regulatory intelligence.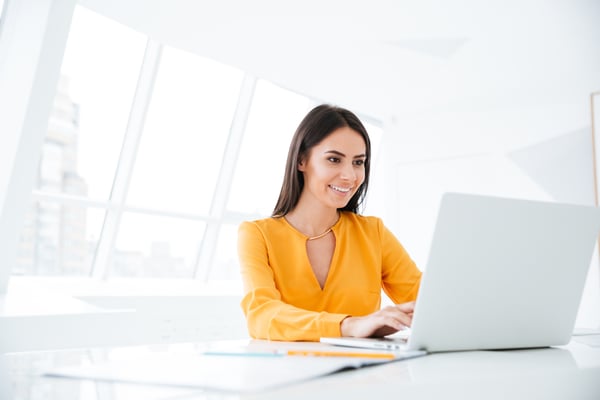 Partnering with You to Ensure Compliance
To ensure compliance with regulatory legislation worldwide it is essential that global and local literature screening identify reportable ICSRs and detect new safety signals for emerging safety issues.
Our experienced team at ProPharma can support you with these activities to ensure your pharmacovigilance (PV) program adheres to the global regulatory requirements.
Wide Range of Postmarketing Services
ProPharma's comprehensive suite of services ensure you meet all PV obligations.
Our services are cost-effective, and we are able to conduct global literature surveillance of the large bibliographical databases of Embase® and Medline®.
We have extensive experience in developing robust search strategies for our clients and provide results from these searches according to an agreed periodicity.
We help with the review and assessment of identified literature articles, ensure the efficient and auditable documentation of results, and write company comments for articles relevant for PSURs, PBRERs, and ICSRs.
For Marketing Authorization Holders (MAHs) with active substances included in the EMA's Medical Literature Monitoring (MLM) list, we perform weekly EudraVigilance checks using the ICSR Export module.
In addition, we provide local literature searches in relevant local journals of every EU country where your product is marketed.
Signal Management
Signal management is a complex pharmacovigilance topic that requires the utmost expertise. ProPharma offers signal detection, triage, and evaluation of potential health risks of adverse reactions indicated in ICSRs to comply with legal and regulatory expectations.
Postmarketing Methodologies that Improve Patient Safety
Signal management is a critical process for the proactive and timely identification of potential new safety risks for medicinal products. Safety issues may affect the benefit-risk balance of the product, requiring updates to product labels and other steps that help protect patients from harm.
At ProPharma, we have industry and regulatory experience with various signal management methodologies. We leverage our robust knowledge to select the most efficient and effective method(s) for each product that is compliant with legislative requirements.
Wide-Ranging Signal Management Services
Signal management can be deployed throughout both the clinical development and postmarketing phases of the product lifecycle.
ProPharma has deep expertise across all signal management activities, including detection, validation, prioritization, and assessment. We do this using a wide range of sources (e.g., spontaneous cases, safety data from clinical trials, and noninterventional studies and literature reports). We are also fully trained and experienced in the EudraVigilance Data Analysis System (EVDAS) functionality and can ensure that MAHs comply with their obligations for signal detection and management.
Global Submissions
The PV Systems and Submissions Team includes several dedicated Submission Specialists who work in coordination with Client Services and the Case Processing Team to implement reporting requirements into the safety database and submit ICSRs on behalf of postmarketing pharmacovigilance clients and clinical safety Sponsors.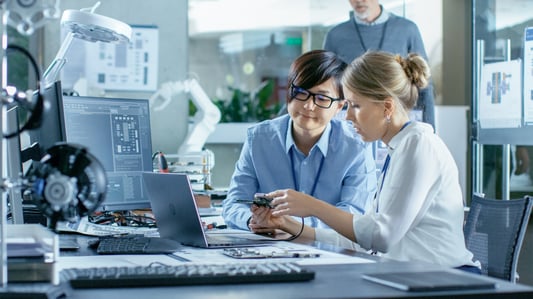 Reports
ICSR submissions include MedWatch, CIOMS I, E2B(R2), and E2B(R3) reports for various product types including approved and non-approved drugs, biologics, devices, vaccines, dietary supplements, homeopathic products, and natural health products.
Compliance
ProPharma has a greater than 99% compliance rate, successfully submitting over 2,000 ICSRs per month to health authorities (FDA, EMA, Health Canada) and safety partners. Compliance metrics are generated via safety database submission reports for all pharmacovigilance and clinical safety clients.
Client Oversight and Collaboration
Reports are exchanged with clients and Sponsors for review and commenting before the final submission. Clients and Sponsors also maintain oversight of case processing and reporting activities ahead of the submission via Case Explorer, a read-only application that allows for real-time database querying and review of database population within individual cases. Clients and Sponsors who wish to maintain oversight of case processing within the safety database may also do so via read-only access as part of individual user implementation and security procedures.
Pharmacovigilance Experts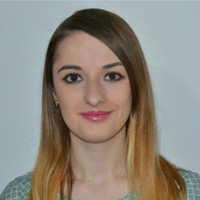 Ioana Panturoiu
Managing Consultant
Global Alliance Partners & PV Ops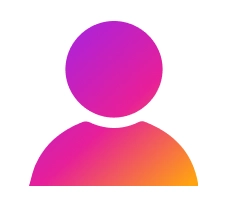 Sandy Johnson
Pharmacovigilance Manager
Angie Robertson
Director
Systems and Analytics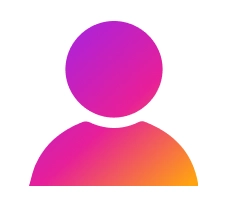 John Fitzpatrick
Benefit Risk Senior Manager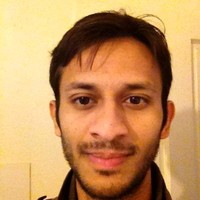 Wahabuddin Mohammed
Pharmacovigilance Manager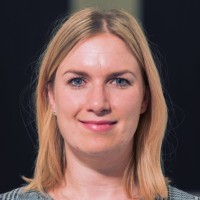 Fionnuala Quinn
Senior Client Manager
News & Insights
Thought Leadership
Press
Awards
Resource Library

Complex Needs Require Custom Solutions
ProPharma builds solutions at the intersection of innovation and flexibility. We're here to offer a custom alternative that fits your unique needs. Standout solutions scaled to your size.