Global MedTech Solutions
Our experts understand what it takes to get these products to market and help design efficient and compliant trials as needed to help meet your goals.

Global MedTech Solutions
Our experts understand what it takes to get these products to market and help design efficient and compliant trials as needed to help meet your goals.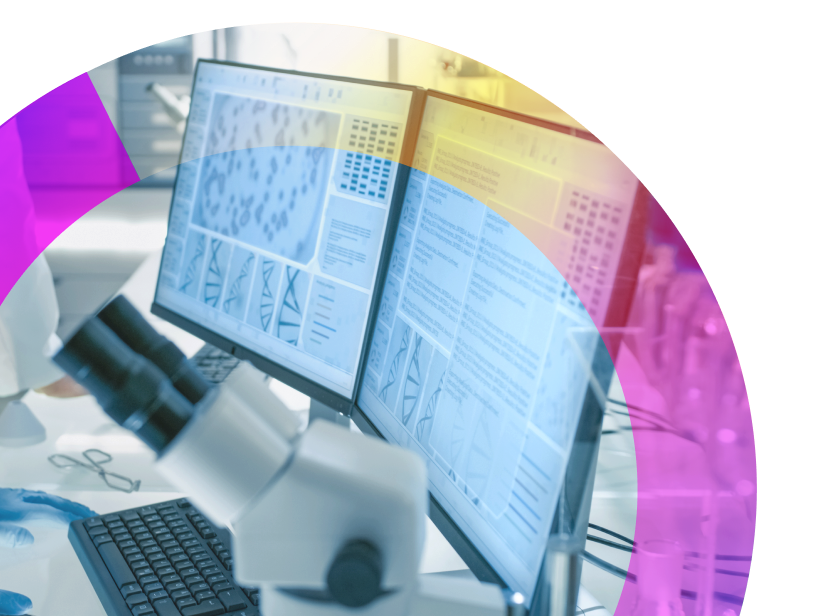 MedTech Services
From concept development through Food and Drug Administration (FDA), international regulatory submissions, and European Union (EU), our team of specialists is highly qualified to assist you in all aspects of medical device and diagnostic regulation throughout the product lifecycle. If you are in process of developing an regulated product, our experienced team of specialists can help you achieve successful regulatory outcomes, globally. We work in the most expeditious way possible to help you realize the value of those outcomes sooner.
All MedTech Services
The regulatory path for medical devices and diagnostics is different from drug development, which is why we have a dedicated team of experts who focus solely on supporting our device and diagnostics clients.
MedTech Product Development & CRO Services
Clinical Trials
ProPharma MedTech offers a full range of CRO services for first-in-human and early feasibility studies, nonsignificant risk studies, multicenter pivotal trials to support regulatory approvals, usability and human factors studies, and post-market studies to support reimbursement determinations, marketing objectives, or as required to maintain CE marking or as a condition of regulatory approval. We support our clients through FDA audits of investigational sites and have successfully passed multiple FDA audits of studies we have managed.
Global Medtech CRO Services:
Protocol/ Medical Writing
Clinical Trial Site Selection & Qualification
Clinical Trial Budgets & Negotiations
Clinical Study Start-up & Patient Recruitment
Clinical Trial Monitoring & Site Management
Clinical Data Management & Biostatistics
Clinical Trial Vendor management
Clinical Trial Management Systems
Clinical Safety Management (DSMB/CEC)
Clinical & Regulatory Audit Preparation and Support
Post Market Studies
Human Factor/Usability Study Management
Clinical Quality Assurance
Our clinical experts routinely work with ProPharma's regulatory experts to provide strategy and support for IDE's, interact with FDA during the review process, and arrange and participate in pre-submission meetings. Having a long history of receiving FDA Investigational Device Exemption (IDE) approvals and have served as the Contract Research Organization (CRO) for countless studies to support 510(k), de novo and PMA applications, as well as CE marking.
Clinical Study Global Expertise:
Enhanced bone void filler for multiple applications
Type II diabetes management device
Lumbar and cervical disc replacement devices
HIFU system to treat prostate cancer
Cardiac ablation for atrial fibrillation
UV blood irradiation for HIV
Noninvasive vagus nerve stimulator (multiple indications)
Total Hip Replacement System
MIS ablation procedure for low back pain
Wearable spine rehabilitation device
Shockwave treatment for non-unions, sports injuries, wound healing in OA
HPV testing in cervical cancer
In vitro human embryo development
Electrical bone growth stimulator
Diagnostic product for detection of skin melanoma
Hydrogel nucleus replacement device
Wearable software device for Atrial Fib
Cell harvesting device for knee OA indications
Digital Health
Software Functions and SaMD
ProPharma's industry-leading MedTech professionals provide guidance on software-related questions to support clients of all sies. We partner with you to ensure delivery of documentation that meets regulatory expectations and facilitate successful premarket submissions.
Software products are used in a variety of healthcare applications including tracking personal health and well-being, monitoring vital signs, administering therapies, facilitating diagnoses and treatment decisions, and aiding with surgical procedures. Our experts can advise on how to determine whether a software function and/or product meets the definition of a medical device (SaMD or SiMD) that is subject to FDA regulatory oversight. We can also lead strategies for potential pathways for bringing these software products to market, along with points to consider in developing short and long-term regulatory strategies. Our SaMD experts can also work to advise you on development of algorithm training and validation strategies and how clinical data expectations may be impacted by the selected regulatory pathway.
Areas of Focus
Regulatory Assessments
FDA Submissions
QMS Development
Post-Market Change Control Assessments
Medical Device Software Considerations
Classification: Determine classification as software or device. Assess and develop regulatory pathway based on software claims and functionality. Prepare and lead regulatory submissions to FDA and OUS regulatory agencies.
Software Training and Validation Requirements: Advise on training and validation activities of AI/ML-based algorithms.
Cybersecurity Requirements: Advise and support development of cybersecurity risk management file.
QMS-SDLC Interaction: Develop QMS integrating SDLC processes and assist with building SW Design History File.
Post-Market Software Changes: Assess regulatory impact of post-market software changes, determine which require FDA review, and develop roadmap.
In Vitro Diagnostics (IVD)
In vitro diagnostics (IVD) products are medical devices that are intended for use in the diagnosis of disease or other medical conditions and assessing the current state of patient health. This unique subset of medical device includes reagents, instruments, software, and associated components that often work together as a system to achieve the design intent. ProPharma has expertise in the specific challenges that IVD manufacturers face in integrating the laboratory sciences with the engineering aspects of physical devices and instrumentation. We understand the entire IVD product lifecycle and can guide our clients through design and commercialization, manufacturing, and post market surveillance and reporting.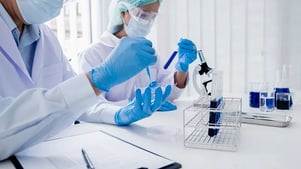 IVD Areas of Focus:
Molecular Diagnostics
Companion Diagnostics
Point of Care Testing (POCT)
Immunoassays
Naval Assays
Near Patient/Self Testing
In addition to a full suite of quality solutions, we support our clients with regulatory strategy and submission capabilities for the US and international markets. We also provide gap assessments and preparation services for transition from EU IVDD to IVDR.
Medical Device Consulting
Our team of seasoned experts assist in all matters concerning the regulation and compliance of your medical device or combination product.. At each step in the development of your medical device, you will gain new information and data that will construct and change the steps that follow. As this happens, your regulatory strategy will transform as well. We work with you to integrate any new information into your overall plan, even if we didn't develop the initial strategy. We will audit and adjust your regulatory strategy to optimize the pathway to approval for your medical device.
ProPharma has a full range consulting capabilities across the globe, including an all-inclusive medical device consulting service offering. Our medical device consulting capabilities include all regulatory, clinical and quality compliance aspects of device, diagnostic and combination product development. We have experience with medical devices across all classes and spanning a diverse range of indications and therapeutic areas. Our emphasis on science, coupled with the technical expertise of our medical device experts, allows us to effectively communicate with regulatory authorities in support of your product.
Regardless of where you are in the development, approval or commercialization of your medical device, we can help. We take a proprietary approach to strategy development, combining deep and broad scientific knowledge with extensive regulatory, clinical and quality experience. This method has proven successful for decades, as we have assisted our clients in achieving regulatory approvals, clinical study execution and quality management system support for more than 23 years.
Clinical Evaluation Reports (CERs) / Clinical Evaluation Plans (CEPs)
With local, regional, and global capabilities, ProPharma's team of experienced MedTech professionals support clients of all sizes to deliver CERs that meet and exceed regulatory standards.
As the world's largest RCO (Research Consulting Organization), we deliver results through an Advise | Build | Operate model to ensure data quality, reliability, regulatory compliance, and industry-leading language and writing expertise.
10+
Years Delivering CERs
30%+
Start-Up | Early Stage
Clinical Evaluation Reports
Clinical Evaluation Plan: Systematic approach & strategy, including a roadmap for conducting evaluations from development to post-market surveillance.
Literature Search & Review: Identify & review relevant data obtained through literature searching to address safety, performance, side effects & risk-benefit analysis questions.
Analysis/Appraisal of Clinical Data: Systematically analyze, interpret, and synthesize data. Plan and document the assessment for suitability, scientific validity, and contribution to the overall dataset.
Post-Market Clinical Follow-Up (PMCF): Identify residual risks & gather long-term clinical performance data for better understanding.
Clinical Study Execution: Design, plan, and execute experiments for interventional studies, surveys, registries & observational research.
Demonstration of Equivalence: Identify & demonstrate the equivalence of an alternative device when appropriate for technical, biological & clinical evaluation.
Global Medical Device Regulatory Support
ProPharma Group is an established partner with a large segment of the med tech industry ranging from small entrepreneurial start-ups to multinational device manufacturers. The company is a trusted advisor in providing clients comprehensive strategic solutions for complex regulatory challenges that are commonly associated with getting the most ground-breaking technologies from concept to market. With a corporate culture that fosters innovative thinking, we take care to understand each client's US, EU and global marketing objectives; this provides assurance that the regulatory and clinical strategy complement client plans for global regulatory agency review and international commercialization.
It is essential to have a strategic and well thought-out plan when preparing to approach regulatory bodies seeking approval of your medical device. Each interaction with an agency should be carefully and tactically organized to maximize the information gained at each step of the development process. A sound regulatory strategy provides an actionable roadmap that you need.
Each company and product are unique. Accordingly, the journey taken to obtain FDA approval for your medical device will also be unique. We understand this and develop customized regulatory strategies for every company and every product, focusing on each client's individual needs.
Regulatory affairs services range from support at earlier stages of product development for pre-submission meetings to formal preparation of 510(k)s and de novo petitions, IDEs, HDEs, and PMAs. International specialists have extensive experience in the selection of Notified Bodies, preparation of Technical Files and Dossiers for CE marking under EU MDR and global regulatory submissions.
Quality Systems & Regulatory Compliance
Based in the US & EU, ProPharma's industry-leading MedTech subject matter experts support clients with FDA 483s, Warning Letters, Recalls, Competent Authority, and NB Non-Conformances.
ProPharma's Quality Systems specialists help design and prepare Quality Management Systems (QMS) and SOPs compliant with FDA, MDR and international regulations, support clients through FDA/ISO and Notified Body audits as well as assistance in resolution of compliance issues such as 483 observations and Warning Letters. Our specialists also provide guidance for MDSAP certification.
10+
Years Remediation Experience
40+
Competent Authority & NB Remediations
---
MedTech Experts
Global Medtech Experts. Deep Domain Expertise.
Ron Freeze
Global Head Of Medical Technology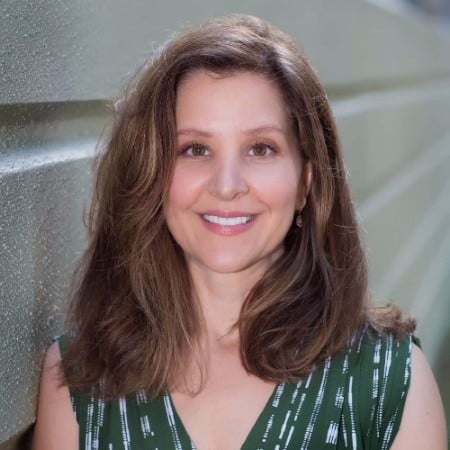 Tina Hudson
Director, Diagnostic and Combination Products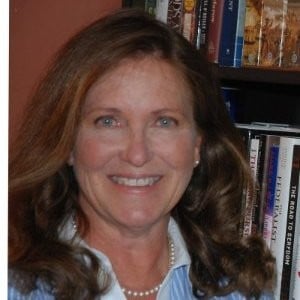 Joyce Ludwig
Quality Project Manager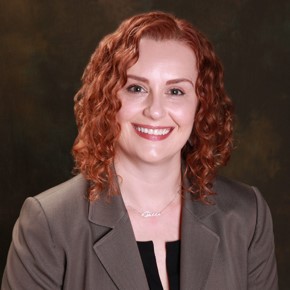 Kristin Robinson
Senior Project Manager - Clinical Research Solutions
Jennifer Daudelin
Senior Project Manager - Clinical Research Solutions
MedTech Resources
News & Insights
Thought Leadership
Press
Awards
Resource Library