How to Manage a Drug Product in a Medical Device Environment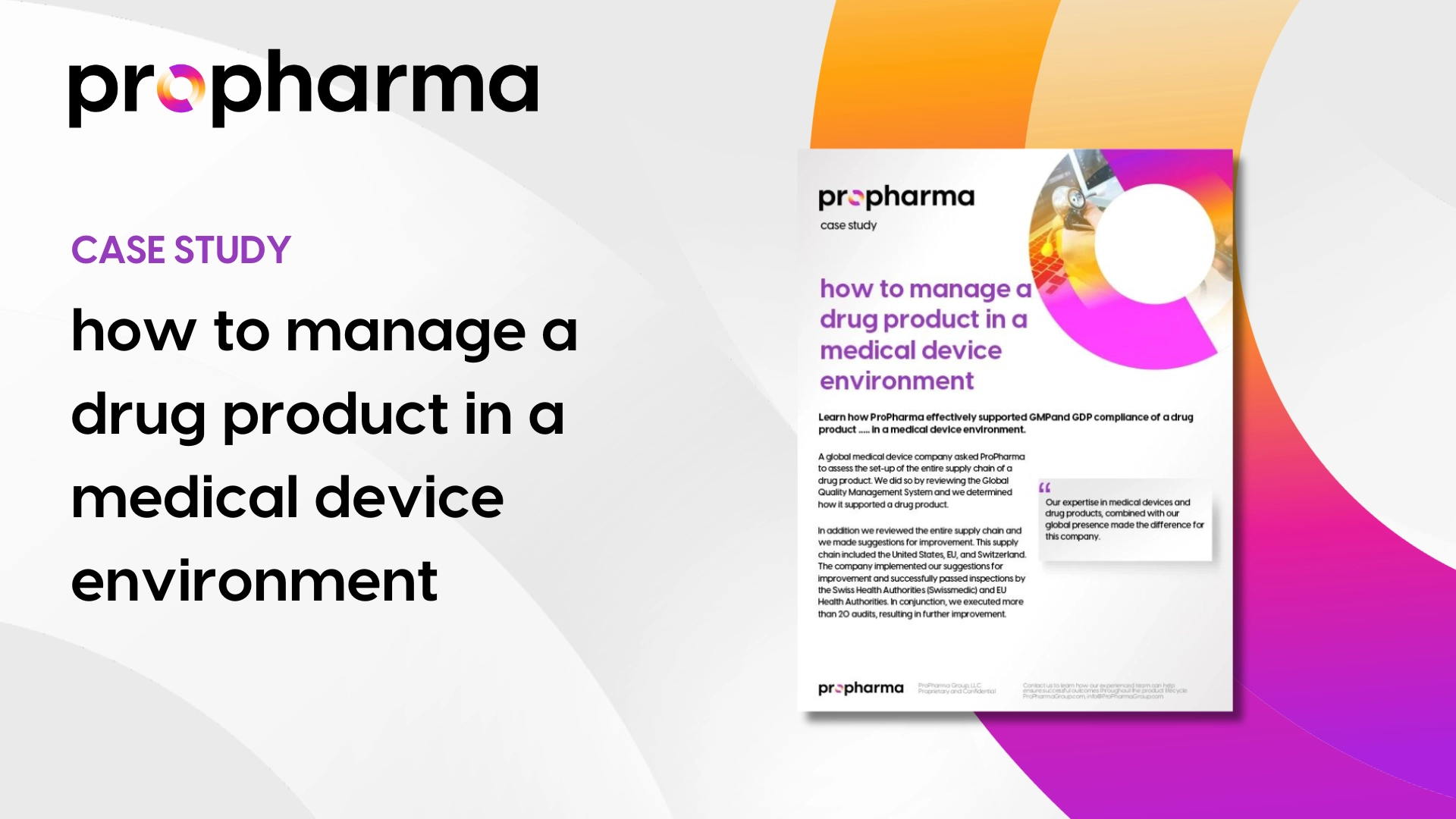 A global medical device company asked ProPharma to assess the set-up of the entire supply chain of a drug product. We did so by reviewing the Global Quality Management System and we determined how it supported a drug product.
Learn how ProPharma effectively supported GMP and GDP compliance of a drug product in a medical device environment.