Pathways to Market for Medical Devices in the U.S.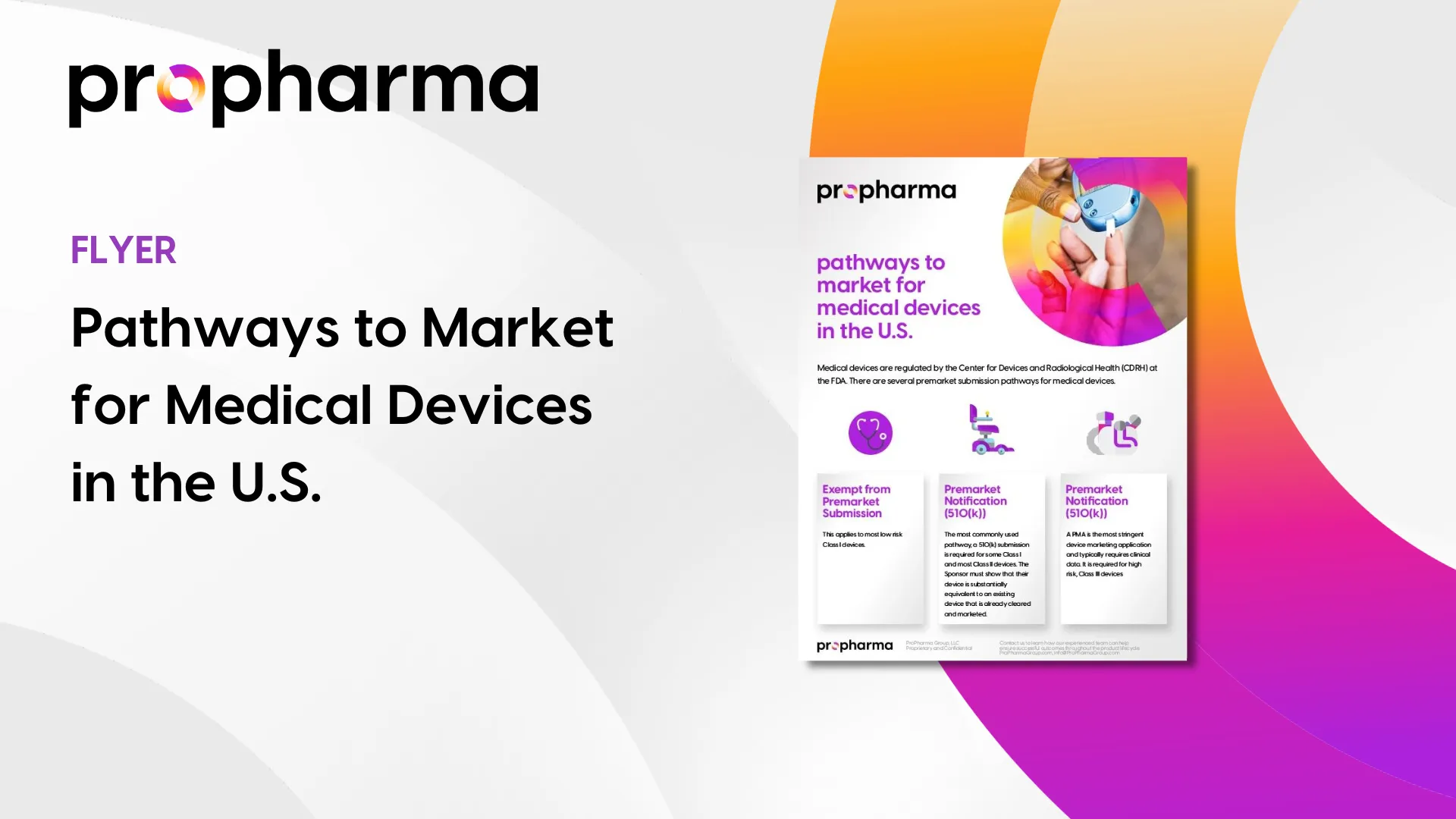 Medical devices are regulated by the Center for Devices and Radiological Health (CDRH) at the FDA. Which approval pathway is appropriate for your product?
You have developed a medical device and are getting ready to begin the process of obtaining FDA approval for your product. Classifying your device correctly and selecting the appropriate approval pathway is critical to your product's success, but can be challenging for even the most experienced professionals.
We are here to help make this step as easy and painless as possible. Learn how to achieve success with our overview of the FDA's pathways to market for medical devices.