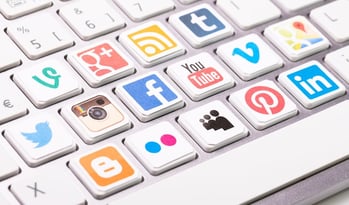 Last week FDA released its highly anticipated internal social media policy. The document explains the roles, responsibilities, and requirements governing the personal use of social media by FDA employees. As compared to the social media policies of other federal agencies, FDA's is strong. The policy provides a distinction between official and personal use of social media, and announces that employees are not required to obtain permission prior to engaging in social media activities in a personal capacity.
Details of FDA's Policy
Official Use of Social Media
FDA's social media policy states that it is applicable to "FDA employees, contractors, and other personnel acting in an official capacity when using social media to communicate with the public regarding FDA-related matters." According to FDA's definition, 'FDA-related matters' include:
In forums or blogs where FDA does not have an official presence (e.g. replying to comments in a blog post where FDA was a guest blogger)."
The policy outlines the roles and responsibilities of the parties involved in publishing official social media posts. Furthermore, the Agency states that "the Office of External Affairs (OEA) Web and Digital Media Staff and Office of Information Management and Technology (OIMT) are jointly responsible for ensuring that the FDA's use of social media complies with Federal laws, policies, and best practices." A complete list of how this affects each department can be found here.
The policy also provides requirements for establishing official FDA social media accounts, as well as a number of policies and considerations that the Agency will adhere to when participating in official social media activities.
Personal Use of Social Media
FDA recognizes that employees have the right to use social media to express personal views, and says that it "encourages employees to use social media to share information that may benefit the public health." However, the Agency reminds employees of the following:
"Principles, guidelines, and standards of conduct that apply to FDA employees in their official duties may apply to employee participation in social media, even in their personal capacity. For example, employees are bound by the Standards of Ethical Conduct for Employees of the Executive Branch, the conflict of interest statutes, the Hatch Act, and the FDA Policy on Use of Government Electronic Equipment and Systems."
FDA stresses that employees are not speaking for the Agency when posting on social media in a personal capacity. Accordingly, FDA states that it should not appear as though personal posts are reflective of the Agency's views, and asks employees to remember this when posting. In an attempt to prevent this from happening, employees are not permitted to use their FDA email address when creating social media accounts. In addition, the Agency states that, although personal posts "should not refer to the fact that they are FDA employees in a manner that suggests or implies they are speaking on behalf of the Agency or that the Agency sanctions or endorses their viewpoints or activities," employees are allowed to include their job title in the area designated for biographical information.
If employees are concerned that their posts may be perceived as representing FDA's views, they may include the following disclaimer to address this misrepresentation:
"The views and information presented here are mine."
However, the inclusion of such a disclaimer is not required.
Saving the Best for Last?
The release of FDA's social media policy is very significant for the Agency, its employees, and industry followers.
In March 2015, Union of Concerned Scientists assessed the social media policies of 17 government agencies that include science in their mission in some way. Of the 17 agencies and departments that were studied, FDA was reportedly the only one without such a policy. According to various blog posts and a report entitled "Grading Government Transparency," published by the Union of Concerned Scientists, FDA was the last agency (out of 17 agencies assessed) to publish a social media policy.
While the policy may have come a little later than other government agencies in this sector, we are very impressed with the strength and quality of the FDA's social media policy. For more information on FDA's social media policy, view the full document here.