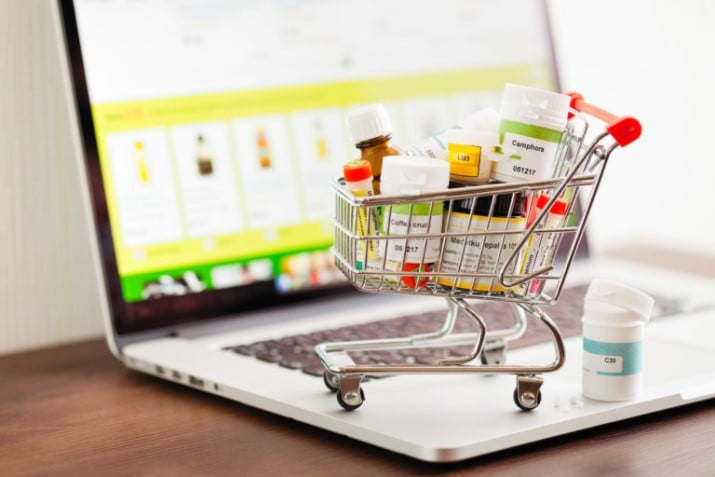 Last week, the FDA published two statements regarding its involvement in efforts to combat the opioid epidemic afflicting the U.S.
FDA Cracks Down on Websites Selling Illegal Opioids
On Tuesday, October 23rd, FDA issued a press release announcing its partnership with international regulatory and law enforcement agencies to target websites that are illegally selling unapproved versions of opioid, oncology, and antiviral prescription drugs to consumers in the U.S.
This global operation is a cooperative effort led by Interpol and is part of the 11th annual Operation Pangea XI. The enforcement strategy under Operation Pangea XI is to identify the companies involved in manufacturing and distributing illegal prescription drugs, and to remove these products and their sources from the supply chain. According to the Agency's press release, "FDA's Office of Criminal Investigations (OCI) special agents initiated several criminal investigations involving illegal online pharmacies. One recent investigation resulted in the arrest and indictment of a San Diego resident known as 'The Drug Llama'. The suspect in this case is alleged to be responsible for shipping more than 50,000 tablets containing fentanyl throughout the United States using the dark net and other means."
In addition, FDA sent warning letters to seven different networks during the operation. These networks "were operating a total of 465 websites offering misbranded and unapproved drugs to U.S. consumers. In addition, more than 450 domain names were brought to the attention of search engines and the appropriate domain name registries and registrars. These include domains such as http://www.nextdaypills.com, http://www.top-meds-discounts.com, and http://www.bestgenericstore.com."
The FDA also conducted three and four-day screening sessions at three of the nine international mailing facilities (IMFs) in the U.S. During these screening sessions, FDA investigators examined 626 packages and refused entry to 794 products, 62 of which were purchased from internet sites operating in the UK, Canada, and India.
"The sale of potentially dangerous and counterfeit drugs by criminal networks on the internet is a large and growing threat to the public health. The illegal online pharmacies that we're taking action against are often run by sophisticated criminal networks that knowingly and unlawfully distribute illicit drugs, including potentially counterfeit medicines and controlled substances both on the surface and dark web. Consumers go to these websites believing that they're buying safe and effective medications. But consumers are being put at risk by individuals who put financial gains above patient safety," notes FDA Commissioner Scott Gottlieb, MD.
FDA is working with other government agencies as well as internet stakeholders, social media and internet platforms, academic researchers, and advocacy groups to control the illegal, online sale of opioids. "In many cases, products illegally marketed online as opioids are counterfeit drugs that can contain potentially lethal doses of illicit compounds like fentanyl." As such, the Agency encourages consumers to report any suspicious activity to the Office of Criminal Investigations.
For additional information on FDA's crackdown on the illegal sale of opioids, view the Agency's full statement.
If you are interested in learning how to identify an illegal online pharmacy or obtain information on how to safely buy medication online, view FDA's resource entitled, "BeSafeRx: Know Your Online Pharmacy."
SUPPORT Act Grants FDA Additional Authority to Combat Opioid Epidemic
On Wednesday, October 24th, the Substance Use-Disorder Prevention that Promotes Opioid Recovery and Treatment (SUPPORT) for Patients and Communities Act was signed into law by President Trump. The bipartisan legislation will allow FDA to more forcefully address the opioid epidemic and is a monumental step in combatting the devastating crisis of opioid addiction in the U.S.
According to the Agency's press release, its recent opioid-related work can be organized into four main "buckets," including:
Decreasing exposure to opioids to prevent new addiction
Advancing development of non-opioid pain medicines
Developing additional treatment options for opioid use disorder (OUD)
Increasing enforcement and interdiction work aimed at illicit drugs (i.e., fentanyl), especially products being shipped illegally through the IMFs.
The SUPPORT Act will provide the Agency with new tools that will allow FDA to work more effectively in all four areas. Under the new legislation, FDA will have the authority to:
Debar convicted felons involved in the illegal importation of drugs
Issue a mandatory recall for any controlled substance if there is reasonable probability that it would cause serious adverse health consequences of death
Put measures in place to limit the over-prescription of opioids
Require opioids to be dispensed with a mail-back pouch or other safe disposal option
Require certain packaging (e.g., unit dose blister packs) for opioids and other drugs with abuse or overdose potential
Require post-market studies on the efficacy of opioid use over time and under certain circumstances
*This list is not intended to be illustrative of all authorities granted to the FDA in the SUPPORT Act.
The FDA is committed to using its regulatory authority to address the opioid epidemic. The Agency notes that it is grateful for the additional tools that the SUPPORT Act provides and is excited to continue building on the important work it has recently been engaged in to help change the trajectory of the opioid epidemic.
For additional information and to learn more, view the Agency's full statement.