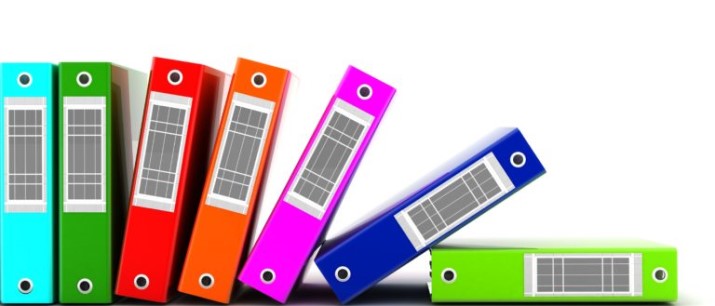 On September 25, 2018, the FDA issued a draft guidance entitled "Good Review Management Principles and Practices for New Drug Applications and Biologics License Applications." The document provides sponsors with an overview of the roles and responsibilities of review staff in managing the review process and identifies ways in which applicants may support an efficient and robust review process.
The draft guidance revises the Agency's 2005 guidance document entitled "Good Review Management Principles and Practices for PDUFA Products." One of the most significant differences between the 2005 document and this week's draft is the focus on fundamental values and operational principles, which serve as the foundation for the GRMPs.
Operational Principles
Providing high-quality regulatory decisions is the FDA's priority, and achieving this requires an effective, efficient, and thorough review process. FDA acknowledges this in its draft guidance and provides a number of operational principles that are essential elements in doing so. These principles include:
"A well-designed and executed product development phase facilitates submission and efficient review of a high-quality marketing application."
Effectively interacting and communicating with the Agency during product development can help a sponsor maximize the efficiency of their application's first review cycle. Although it is a Sponsor's responsibility to implement a high-quality development program, there are important reasons for applicants to discuss their development plans with the Agency and consider the feedback that is received.
FDA recommends that sponsors initiate communication with the Agency at pivotal points in development, stating that it can help applicants identify and correct filing and review issues before their application is submitted. As such, "development milestones should be marked with meetings between FDA and applicants to exchange ideas on development program status and planning."
FDA is committed to the development of drugs that fill unmet medical needs in the treatment of serious conditions. As such, there are a number of expedited programs intended to encourage and facilitate the development of these products. In order to assure a high-quality and efficient development program, the Agency encourages sponsors to review the various regulatory approaches and discuss their use with the FDA as early as possible.
Upon receipt of a complete, readable, well-organized, electronic application, the Agency's goal is to conduct a complete review of the submission within a specified time frame. However, if important or relevant information is missing, a sponsor may receive a refuse to file (RTF) or a request for additional information. If this occurs, it is critical for the applicant to respond to the FDA's request in a prompt and complete manner.
With each passing year, FDA's regulatory workload continues to increase. As such, "FDA strongly recommends that sponsors provide review teams with early notice of anticipated marketing application submissions." Doing this helps review teams with planning and allows them to ensure the availability of adequate resources.
"Planning is crucial to good review management"
Planning helps identify should begin as soon as the review team becomes aware of the development program. Identifying points of focus in advance and establishing review timelines specific to the application help ensure efficiency and consistency and are easily achieved with strategic planning.
Review planning helps identify potential safety issues, allowing optimal management tactics to be discussed during review. This is particularly important when REMS is required, because the design and implementation of these programs can be very complex and time consuming. When major safety signals are identified during FDA's review, review staff will notify the applicant promptly.
In addition, the review team "should also inform applicants about major elements of the internal review timeline and promptly communicate any significant changes in the review timeline to applicants to ensure a transparent review process."
"Timely and frequent review team collaboration is critical to good review management"
Scientific assessment and regulatory decision-making is a collaborative process requiring open lines of communication among reviewers. Frequent communication is necessary to ensure any issues that impact multiple disciplines are shared early and their implications are understood.
Review teams are made up of members from a breadth of disciplines, creating a strong interdependence among everyone. Representatives from other disciplines within the Agency can be consulted, reiterating the importance of efficient communication and teamwork.
"Effective communication between the review team and applicant is imperative"
Applicant involvement helps ensure transparency and clarity during the review process and is important for good review management. Significant issues should be communicated to the applicant as soon as possible, allowing them to take corrective action quickly. This will maximize a sponsor's chance of first cycle approval, thus shortening the overall time to approval. Sponsors can also help the review team understand an application's contents and are encouraged to work with the review division's regulatory project manager (RPM) to establish a clear communication strategy.
FDA notes that its communication with the Sponsor should be "limited to questions about the contents of an application, requests for additional information, conveyance of identified review deficiencies that need to be corrected, and preliminary comments on draft labeling." The sponsor should not be informed of the proposed or planned regulatory action before the official written action is issued, and applicants should not ask FDA staff to speculate on the eventual regulatory action.
"Clear and concise documentation of the scientific review and regulatory decision ensures a thorough and informative record of FDA's regulatory actions"
FDA issues an official written regulatory action for each application that is reviewed, which is the official record of the Agency's decision. This written documentation contains information regarding the basis for its regulatory decision and includes additional requirements (i.e., postmarketing requirements). In the event of an RTF or complete response action, information needed to correct the identified deficiencies will be included in the Agency's official communication.
If an application is voluntarily withdrawn prior to FDA issuing an adverse regulatory action, the FDA will include any deficiencies that had been identified at the time the application was withdrawn in its acknowledgment letter.
Official documentation should explain FDA's scientific evaluation of the application and highlight the most important issues that led to the official regulatory action. It should not include a summary of the work that was done during the review, nor should it repeat content included in the submission. This document serves as the official record of FDA's review and it is crucial that documentation is clear, concise, and comprehensive.
New Product Review Process
In the draft guidance, FDA states that the fundamental values and operational procedures are the foundation for application review and are expected to remain relatively constant. However, because scientific advances in product development, evolving patient perspectives, and other factors cannot always be anticipated, the review process must be able to adapt. Additional resources regarding the Agency's review process are provided for both CDER and CBER on the FDA's website.
Following the GRMPs is imperative when submitting an NDA or BLA to the FDA. However, ensuring they are all executed appropriately is not an easy undertaking. That is why we are here. For the last 35 years, we have been helping our clients achieve successful interactions with the FDA and have established a strong relationship with the Agency over the years. We have the knowledge and experience you need to develop and submit a successful application. Contact us today to learn more about our services and how we can help you.