Our "Meet the Expert" series introduces you to our team of experts around the world. This "behind the curtain" view will help you get to know who we are on a professional and personal level, and highlight how our colleagues work together on our higher purpose to improve patient health and safety throughout the complete product lifecycle.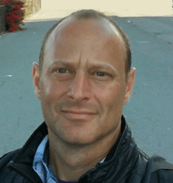 Meet the Expert: Toby Odenheim, Senior Vice President, R&D Technology
What do you do at ProPharma Group?
I joined ProPharma Group to launch the new R&D Technology service area, which helps life science organizations achieve technology solutions that get their products to market quickly and efficiently.
A typical engagement is a client contracting with my team for expert guidance in first, selecting and then, implementing a new Clinical Trial Platform. Often we see Quality Management System (QMS) onboarded first, followed by an electronic Trial Master File (eTMF) or Regulatory Information Management Systems (RIMS). EDC and Pharmacovigilance solutions tend to be outsourced to CROs (including here at ProPharma Group) but some clients decide they want to bring these system in-house as well.
My team works with clients to understand their unique requirements and then configures and implements technology accordingly. We perform rigorous validation, ensuring compliance with Regulatory and Industry standards. Lastly, once a system is live we provide continued support helping clients continue to hone their systems and processes, often integrating with other systems to create Data Lakes that can then be mined and queried for business intelligence and analytics.
What do you like best about working with clients?
I love having the opportunity to work with and learn from a wide array of clients. I get experience with a much broader variety of technology then I would with any single company and on the scientific side I am able work across multiple therapeutic areas. This allows me to formulate broad industry insights that I can then leverage to help clients hone their systems and processes to get new therapies to market as efficiently as possible.
What is a current trend you're seeing in the industry and how does it impact our clients and patients?
Cloud computing and Software-as-a-Service (SaaS) has really taken off in recent years. These technologies allow data to be accessed (and gathered) from any location, allowing for a more distributed work environment and making decentralized clinical trials (DCT) possible.
DCT will have very positive impact on patient access to clinical trials, by lessening the burden of traveling to a site. From the site/sponsor perspective, it will drive recruitment and make it much easier to improve patient diversity in underrepresented groups.
Tell us a little bit about yourself outside of work.
Outside of work, I enjoy hiking, indoor rock-climbing, cooking, and am a bit of an economic podcast junky. I'm also an active father with three kids; a 9 year-old son, and two daughters ages 13 and 16. During COVID, my kids got into playing increasingly complex strategy games, especially asynchronous games where there are different rules for each player (e.g., Root, NetRunner, Spirit Island). While I'm not sure I'd classify these games as relaxing, it makes for a competitive, but fun, cerebral weekend activity.
How do you support ProPharma Group's mission and higher purpose of improving the health and safety of patients?
My team focuses on helping clients implement and utilize fit-for-purpose technology that ultimately helps get drugs to market quickly and efficiently so patients can benefit from new therapies.
What's one thing you'd like for potential clients to know about ProPharma Group?
ProPharma Group is unique among CROs, in our ability to perform staff augmentation and with our technology implementation skills. This allows ProPharma Group to help a wide array of clients, ranging from those looking for a fully outsourced CRO experience to those wanting to bring everything in-house and obtain expert staffing support. This flexibility in service delivery makes ProPharma Group an excellent strategic partner for biotechnology and pharma companies with evolving needs.