ProPharma Group has launched a "Meet the Expert" series to introduce you to our experts from around the world. This series will help you get to know who we are, and how our colleagues work to support clients' complex challenges throughout the complete product lifecycle.
Meet the Expert: Robert Kuntz, Managing Consultant, Facility Engineering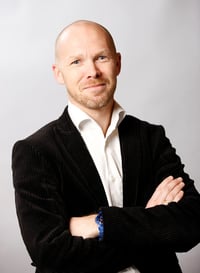 Can you tell us what you do?
I am the Managing Consultant of the Facility Engineering team that is located in the Leiden office, in The Netherlands. Besides being team lead, I am involved in various projects, helping clients in creating new production facilities. We do this in all stages of development from feasibility and conceptual design of production cleanrooms and equipment to project management during realization and building the facility. Since obtaining my master's degree almost 25 years ago, I have always been employed as a consulting engineer in the built environment. Over the years I have developed as a SME in the field of clean environments in the Life Sciences. I love it when I am able to immerse myself in the client's organization and processes and deploy my creativity to come up with the best solution.
What do you like best about working with clients?
The best thing about working with clients for me is that each client is different, either in their processes or in their culture. That way I am always confronted with something new, triggering me to learn every day again.
What's one lesson you've learned in this industry that has stuck with you?
Over the years, I have quite often experienced an apparent tension within engineering projects between engineers and QA officers. Often, engineers are accused of lacking quality awareness and QA of being too strict. I have learned that QA's strict approach can actually help engineers to be even more creative in finding solutions that are compliant, affordable and feasible.
What do you like to do in your free time?
Running. I train at least three times a week. Even after a long day at work or maybe especially after a long day at work. Running helps me to clear my mind. At this moment I am training for my fifth marathon. At the Leiden office we have a lot of sports-minded colleagues and in recent years, we have participated with a team of colleagues in a local run alongside the canals of Leiden.
Why are you proud to work at ProPharma Group?
Working at ProPharma Group enables me to cooperate with team members, clients, contractors and suppliers in projects that really can make a difference for patients. Helping a client with getting an idea to a working production facility is extremely satisfying.