ProPharma Group has launched a "Meet the Expert" series introducing you to our experts from around the world. This series will help you get to know who we are, and how our colleagues work to improve patient health and safety throughout the complete product lifecycle.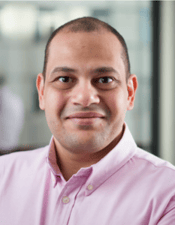 Meet the Expert: Khaled Ahmed, Senior Consultant, Quality Assurance

What do you do at ProPharma Group?
I'm Senior Consultant, Quality Assurance based in the ProPharma Group office in Leiden, The Netherlands. My role is to plan and perform quality audits of drug product manufacturing, suppliers of API, excipients, packaging components, and firms providing GMP services such as laboratories to ensure products, controls, procedures, and processes meet quality standards.
I prepare audit reports and communicate findings to external and internal stakeholders, independently perform evaluations of quality systems and practices to identify potential problems such as non-conformance to applicable SOPs and Quality Standards (GMP, ICH, ISO, IPEC, etc.), coordinate resolutions, provide guidance on quality/compliance risk levels, and lead or support cGMP projects for continuous improvement to ensure compliance with regulations and current industry standards. Patient safety is our primary focus: our culture of operational excellence, GMP compliant processes, and the development of our Integrated Management Systems are all guided by this principle.
What is one lesson you've learned in this industry that has most helped you?
I learned to be more flexible and agile. As the coronavirus pandemic continues to spread and organizations have no choice but to have employees work remotely, we as auditors face the challenges of completing audits remotely to make deadlines. Audits, and remote audits in particular, are now more critical than ever to ensure that standards are upheld, GMP manufacturing processes are adhered to, and quality is delivered.
Within ProPharma Group, we recognized the benefits of remote auditing in minimizing costs, enabling more flexible scheduling, and speeding up the process. Today remote auditing is no longer just an option to be considered, it is an absolute necessity. Rather than asking ourselves if we should do it, we now need to ask ourselves how we should do it to ensure we can continue our journey to improve patient health and safety.
What do you like best about working with clients?
I enjoy being out and moving around. Meeting and interacting with all the different people is probably one of the top things I like. I'm eager to support our client to comply with current GMP regulations as a continuous improvement journey.
How do you support ProPharma Group's mission and higher purpose of improving the health and safety of patients?
I ensure products meet high-quality standards. I conduct first-class audits in a consistent manner, and certify they meet necessary requirements and industry best practices. This helps our clients adequately test and produce safe products for patients.
Tell us a little bit about yourself outside of work.
I love listening to podcasts. Every day I like to get outside and go for a walk or biking with my daughters. I have always loved "This Dutch Life" because I feel like I learn something new with each episode. I enjoy learning the Dutch language along with the local culture.
What is unique about our culture at ProPharma Group?



Our organization focuses on the individual and doing what is right for patients and customers. We are committed to performance with integrity and demonstrate that integrity in action at every level, every day. As our business evolves to meet global challenges, so does our culture – and transparency is integral to this. For us, transparency means being honest about what we do, how we do it, and the challenges we face. We are open to challenges, discussions, and improving how we work to reflect our values.
To connect with Khaled and our complete team of experts, contact us today!