ProPharma Group has launched a "Meet the Expert" series introducing you to our experts from around the world. This series will help you get to know who we are, and how our colleagues work to improve patient health and safety throughout the complete product lifecycle.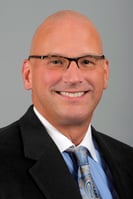 Meet the Expert: Eric Good, PhD, Director, Compliance Services
Tell us what you do at ProPharma Group?
As a Director, I'm expected to have a full grasp of all types of compliance subjects and be able to lead simple or very complex projects. I'm responsible for independently managing compliance related projects and providing consulting and contract services to clients for quality related issues and regulatory/GMP, as needed.
I function as an Industry Thought Leader and Subject Matter Expert on all Compliance topics, so a day in the life might include anything from developing Quality Systems for a Clinical client to leading a GMP training.
What is a current trend you're seeing in the industry?
FDA's concern regarding Data Integrity. Whether the data is electronic or paper, the FDA has put much emphasis in the area. The impact to clients is severe and sometimes can substantially impact day-to-day operations.
An example: Not too long ago, I supported an active FDA inspection at a firm with 24/7 operations. They made products on the FDA Drug Shortage List. The FDA was very concerned about the integrity of the QC Laboratory data. They cited the firm on many aspects of Data Integrity. This is a lab that supports millions of doses of finished goods per months. It was a big setback for the firm, but I was proud to help support the solution and represent ProPharma Group.
What concerns you the most in your role as Director of Compliance Services?
I am deeply concerned about the FDA enforcement trends in our regulated industries. As I mentioned before, year-over-year, for a decade or more, they are consistent in the overall number of observations and enforcement actions. We address these issues every week. We are often called in to help with overdue Deviations/CAPA, Data Integrity, and writing responses to FDA 483's and implementing the solutions to prevent further/future observations.
Now, the most targeted areas have changed over the year (think Data Integrity), but the industry's lack of control is very worrisome. Overall, it does not show a trend of process improvement. It's especially concerning to me as a patient, using pharmaceutical industry products. There needs to be an epic shift in the industry's approach to solving these very serious issues. Compliance is so important, and non-compliance can be an awfully expensive issue to fix.
What do you like best about working with clients?
First, the variety. My role allows me to work with Phase I Clinical and fully commercialized, global operations. Second, solving problems. Some of them are easy, like simply writing an SOP. Many are far more complex, systems-related problems that can take years to fix, but I aim to always deliver efficient and effective compliance-related solutions to our clients. It's on the top of my mind every day.
What value does a client gain by working with ProPharma Group's Life Science Consulting experts?
We have the top talent in the industry, no question. Prior to joining ProPharma Group in 2014, I partnered with them for a variety of projects while I was in the industry. Here's what I found out as a client: ProPharma Group is efficient, and delivers the exact thing you want on time, on budget.
And on a personal level I found every ProPharma Group employee that I interacted with to be professional, engaging and fun. When I had the opportunity to join the firm, it was an easy decision.
Tell us a little bit about yourself outside of work.
I love to be outdoors. Growing up in Nebraska, it's where I spent all my time. Hiking, running, hunting, fishing. I now live in Maine and those skills are quite useful. I'm happy to now add snow shoeing as a favorite activity, and pride myself on being very good at walking/hiking in the snow… A lot of snow.
To connect with Eric and our complete team of experts, contact us today!