Our "Meet the Expert" series introduces you to our team of experts around the world. This "behind the curtain" view will help you get to know who we are on a professional and personal level, and highlight how our colleagues work together on our higher purpose to improve patient health and safety throughout the complete product lifecycle.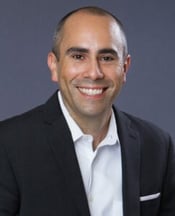 Meet the Expert: Daniel Solorio, Vice President, Regulatory Program Management
What is one lesson you've learned in this industry that has most helped you?
One thing I've always enjoyed about working in this industry is the chance to work with so many very bright and very talented people, and one of my biggest lessons learned has been to always take full advantage of that. I have always relished the opportunity to be seated at a table with a roomful of people who I consider smarter than myself, and I always look for opportunities to seek input, insight, perspective, and advice from the best-in-class colleagues that we have here at ProPharma Group. Our clients come to us looking for technical expertise and outside-the-box strategic thinking, and I find that leveraging that expertise, and engaging with my colleagues on details both large and small, is often where the best strategies are born.
What do you like best about working with clients?
I am a relationship person, so I enjoy the opportunity to establish and grow relationships with the many different people we have the pleasure of working with. Ours is a small industry, and it's not uncommon to see the same people with different companies or projects. Additionally, I love getting to work on so many different types of products across different therapeutic areas. To work on a drug/device combination for sedation in the ICU, a biologic for treating bloodborne infections, and a novel anti-cancer product in the same week is not only intellectually stimulating, but also a lot of fun!
What do you see as the biggest challenge facing our industry today?
One of the biggest, and most unique challenges faced by our industry for the past year and a half has been the COVID-19 pandemic. It has impacted nearly all aspects of drug and medical device development from supply chain and availability of raw materials, to clinical trial operations and enrollment, to overstressed and thinly stretched regulatory authorities. We have helped our clients address this challenge by being proactive, planning ahead, and staying informed. Allowing more time than usual for FDA interactions and meetings, re-strategizing clinical trial timelines, and planning ahead for submissions and major regulatory milestones are all crucial in the current environment. And of course, staying abreast of the latest developments and regulatory guidance helps us to best serve our clients and keep their programs moving forward.
How do you support ProPharma Group's mission and higher purpose of improving the health and safety of patients?
We put science at the forefront of development. We help our clients navigate complex regulatory environments and challenges so that they can do the work of bringing innovative and beneficial treatments and medical devices to patients.
Tell us a little bit about yourself outside of work.
My wife and I have 4 children; one is a junior in high school, the other 3 are in college and beyond. We love keeping busy with them, getting together for dinners and events, etc. I also enjoy being outdoors and staying active, playing golf, running, working in the yard, etc. And I'm a big college football fan, so with fall arriving, I am very excited for the season!
In your opinion, what value does a client gain by working with ProPharma Group's Regulatory Sciences experts?
The primary benefit we offer our clients is an unmatched combination of scientific expertise and regulatory experience. Our team has collectively been responsible for literally hundreds of regulatory submissions and interactions, and there's a great deal of learning that comes from that. We know what works and what doesn't when it comes to engaging with health authorities, and when one couples that deep experience with our best-in-class scientific and technical expertise, it is a combination that brings value and positive outcomes to our clients.