Our "Meet the Expert" series introduces you to our team of experts around the world. This "behind the curtain" view will help you get to know who we are on a professional and personal level, and highlight how our colleagues work together on our higher purpose to improve patient health and safety throughout the complete product lifecycle.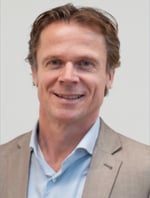 Meet the Expert: Bob Verhoeff, Client Relationship Manager
Located in: Leiden, Netherlands
What do you do at ProPharma Group?
ProPharma Group has a team of people with knowledge of Computerized System Validation (CSV) and Governance, Lifecycle, and Management expertise of Data Integrity (DI). As a Senior Subject Matter Expert in CSV & Data Integrity, it is my job to understand the regulations for Data Integrity to provide tailored guidance, prepare deliverables, and/or manage DI projects for our customers to assure Data Integrity is addressed in a trustworthy manner.
Describe the biggest challenge facing our clients/industry today.
When it comes to Data Integrity, the biggest challenge our clients are facing today is to put the right priority on developing a solid Data Governance framework that applies behavioral, procedural, and technical controls to improve data reliability and overcome Data Integrity issues. For many of our clients in the industry, they have little to no knowledge of how to set it up. Luckily, ProPharma Group has supported customers successfully in mitigating Data Integrity issues.
What do you like best about working with clients?
I like to build enjoyable relationships with our clients. If I understand their way of working and specific needs over time, then I can tailor our approach in our communications and activities etc., to meet those needs. My goal is that our clients see us as a trusted partner and feel confident that we are committed to their success.
Tell us a little bit about yourself outside of work.
I live in the province of South-Holland in the Netherlands close by the office of ProPharma Group in Leiden, with my family including three daughters. I'm a frequent cyclist and like riding in local areas and foreign trails in the woods. Also, I enjoy regularly playing a game of golf, competing with close friends. During leisure time, I prefer to spend it at places near waterfront and the 'green' to discover new golf courses.
How do you support ProPharma Group's mission and higher purpose of improving the health and safety of patients?
I help customers integrate their data integrity governance. In the work I do, I help clients make better decisions that best align with their overall objectives based on derived information from improved Data Quality. In this way, I try to contribute to ProPharma Group's higher purpose of improving the health and safety of patients.
Why are you proud to work at ProPharma Group?
Within the department of Life Science Consulting, I work with an outstanding group of highly knowledgeable people who always strive for the best for our customers. Our number one goal is achieving a positive outcome for the client, and we work in a collaborative way as one team to achieve this.