ProPharma Group has launched a "Meet the Expert" series to introduce you to our experts from around the world. This series will help you get to know who we are, and how our colleagues work to support clients' complex challenges throughout the complete product lifecycle.
Meet the Expert: Abel C. Cortez, Project Manager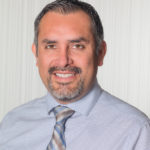 Can you tell us what you do?
As Project Manager my job is understanding the project's goals, objectives, deliverables, resources, constrains, to prepare a plan to meet such goals and objectives, and to execute a plan to meet the requirements for a successful project completion. It is very important to me that I fully understand the needs and wants of the project's owner, even when, and this happens sometimes, the project owner has not fully defined them yet. Defining success early in the project and turning it into a strategic and tactical plan is key. On every project, the part I enjoy the most is the plan execution; it takes a team to make things happen and I take great joy in working with my team and client on transforming our client's challenges into successful solutions. I like to joke around and say that my job is to make the project owner's life easy and make them look good.
What's your number one goal right now?
It is not often that engineers close to the manufacturing process get to hear from actual patients. I once had the opportunity at a client's site to listen firsthand how the Class 3 medical device that we've been working on had changed his life. It resonated with me… it gave a completely different perspective of the work we do. I would like to think that I had, maybe in a very small percentage, something to do with that. Life Science is trying in multiple fronts to improve a patient's quality of life. Whether it is in new medical devices, treating rare diseases, or the battle with cancer, I would like to help our clients implement newly approved technologies, reach commercial stages, and support their capacity expansion so more patients can benefit from new discoveries and new technologies.
What are the biggest challenges on the horizon for our industry / for our clients?
With the arrival of a new industrial revolution, Industry 4.0, we now see the increased use of automation, artificial intelligence, and cloud computing in manufacturing operations. I think it is great. Automaton and real time data has increased efficiency and reliability on manufacturing process. We now can collect, share, and analyze data across platforms and organizations in real time. This has created a whole new way to look at the manufacturing floor.
And as usual, new technology also brings newer and bigger challenges. When there is data overload it is not easy to focus on the right kind of data. There are also cyber security concerns, where preventing cyber-attacks is a must, just as much as having contingency plans for manufacturing continuity. Adopting new technologies is never easy and it will require a different approach to deployment, implementation, and management of this new industrial revolution. Finally, change in the regulated life science field is hardly fast or easy, especially when applied to well-established manufacturing processes. It is important that as we shift to this new way to manufacture, we do so while remaining patient-focused.
Tell us a little bit about yourself outside of work.
My wife Deysi and I met when we were 17 years old and married when we were 21. We have three kids, Daryl 21y, Leo 15y and Isabel 5y. In 1999 I made the US my new home when I moved from Lima, Perú to Los Angeles, California. After September 11, 2001, I enlisted in the US Army Reserve as I felt, and still do, the need to keep our country safe. After 8 years in the Army Reserve, that included a one-year deployment, I left the service to become a full-time civilian. I am a Chemical Engineer by training and when not working you may find me introducing Peruvian gastronomy to as many friends as I can, enjoying a cold brew, watching the sunset in Southern California, playing ping pong, or pretending I can still beat my sons in kickboxing at the local UFC gym.
Why are you proud to work at ProPharma Group?
The commitment to our clients' success is a key factor to our operations, and we remain engaged to make sure we achieve their project goals and objectives. When you take into account the experience and expertise within the organization you have a team built for success. That is hard to find. I am very proud of the things we have and continue to accomplish together.