Imagine having your clinical trial ready to go, or already underway, and overnight the brakes are slammed, bringing your trial to a screeching halt. This was the reality for sponsors around the world when COVID-19 hit – sites were forced to close, patients were unable to receive life-altering treatments. And if the site was able to remain open, many patients weren't willing to risk exposure by traveling to the site. The studies that were able to continue under these stressful conditions were those that already had or were able to quickly incorporate and implement decentralized clinical trial (DCT) visits.
No one saw the tsunami that was COVID-19 coming. We were all forced into a place of uncertainty, a place far outside of our comfort zone. We were forced to be flexible. To face challenges in new and creative ways. But the results were revolutionary. And as a result, we experienced a major shift towards decentralization across the industry.
While we can't anticipate what the next big impact on clinical trials might be, our team analyzed events across the clinical trial space during COVID-19 shutdowns to ensure you are better prepared for what the future holds. Let's look at what worked and what didn't.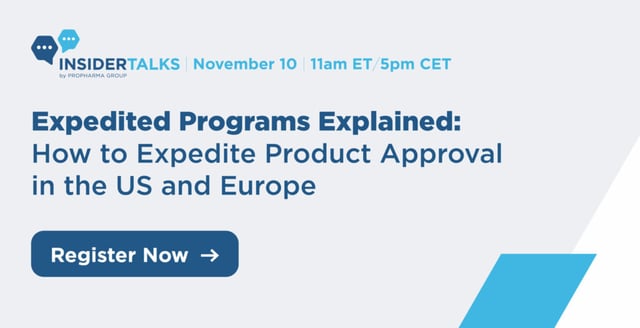 Lesson 1: Plan in Advance With a Standardized Approach
Decentralized Clinical Trial providers faced extreme pressure from sponsors to quickly decentralize trials and allow for procedures to be completed outside of the traditional site setting with unlimited customization. Some sites had a back-up plan, others needed full support, so DCT providers were forced to accommodate multiple approaches.
While the overall goal of DCT is to increase flexibility and convenience, there are complex logistics involved in making a home visit happen. It is important for expectations to be clearly set between sponsor, CROs, sites, and a DCT provider to ensure everyone is working collaboratively to reach the goal of continuity and convenience for the patient.
Completing study visit procedures outside of the site setting, which is typically a controlled environment with multiple resources readily available, is quite different than performing procedures in the home setting with a single nurse and only the supplies in their bag. Imagine not being able to run down the hall to grab an extra tube when the one in your lab kit fails. Or the patient's dog barking at the mailman, or kids arriving home from school while focusing to prepare IP. It is even more important than usual that nurses are thoroughly trained, and all supplies and equipment are carefully prepared and provided in advance.
Standardizing the DCT approach, where possible, increases the likelihood of success. Trying to accommodate different sets of procedures logistics for the same visit across different sites allows greater room for error.
Lesson 2: Establish Trust Between Sites and DCT Provider
When quickly implementing a decentralized approach at the start of the pandemic, many sites were forced into a process that they were unfamiliar and often uncomfortable with. Many sites did not receive sufficient training or guidance on the new processes they were asked to follow and felt they were left in the dark on the details of their patients' visits.
However, when your DCT provider has the opportunity to introduce their processes and address initial questions or concerns, trust is established. DCT providers are often considered an extension of the site staff, so the relationship between the site and the DCT vendor is crucial for overall success.
Trust also comes from setting clear expectations around roles and responsibilities. When a site has a different understanding than the DCT provider for who is responsible for what, important details are likely to slip through the cracks, resulting in delays or missed visits. Strong site training and communication plans are critical for the site to feel well supported, allowing them to rest assured that all procedures are being completed with the same level of quality as on-site visits.
Learn more about how we helped implement decentralized visits for a rare disease study during COVID.
Lesson 3: Focus On Flexibility and Creative Problem-Solving
Just when you thought we had adjusted to a new normal, everything changed, again. New regulations and guidelines are released constantly, making it difficult to implement one solution before moving on to the next. From testing policies to proper PPE, to vaccine mandates, and beyond, DCT providers must adapt quickly, and sponsors must be willing to participate in finding solutions. Collaboration is key in determining the best way to mitigate a problem.
All patients and providers vary in what they are comfortable with, which means DCT providers need to get creative with visit planning. So, what do you do when a patient can't go to the site, but doesn't feel comfortable with a stranger in their home? Visits were performed on the porch, in the garage, or near an open window. Pre-visit testing or symptom checks limited the risk of exposure and PPE policies kept patients and nurses safe.
It is important for sites to communicate patient concerns upfront, so an appropriate nurse can be assigned who is able to accommodate any special requests. It is also important for providers to communicate options to patients to ensure they can establish a plan that everyone is comfortable with.
Lesson 4: Don't Make Decentralized Clinical Trials Your Back-up Plan
"Here's a solution, but only use it if you absolutely need to." It doesn't evoke comfort or trust for sites when a sponsor says this regarding a decentralized approach. Using DCT as a back-up plan increases the likelihood of urgent requests, often leaving your DCT provider scrambling, and reducing the chance for a successful visit. Additionally, sporadic visits do not allow the site and DCT provider to build a relationship or for the nurse to build a relationship with the patient.
When DCT providers can schedule visits in advance, they are better able to ensure nurses are properly trained and equipped and allow nurses to gain confidence in each visit procedure.
Sponsor buy-in is so important. When a decentralized approach is offered on a study, it will be more widely utilized and ultimately more successful, when it is advertised as beneficial to the site and patients.
Tips for Success in Incorporating Decentralized Clinical Trials
Based on the lessons above, we have some tips that can help you during your trial planning phases. To successfully implement decentralized clinical trials into your study, we recommend:
Begin collaborating with a DCT provider early on, while you are developing your protocol or schedule of events to anticipate and design visit options to fit patient needs and desires with DCT
Invite your DCT provider to the Investigator Meeting and SIVs so they can begin developing trust with your sites early on
If you are investing in a decentralized approach for your study, promote it to your sites
Conclusion: The Importance of Developing a Decentralized Clinical Trial Strategy
Decentralized clinical trial strategies are not something that should solely be used as part of a disaster response plan and are not a one size fits all solution. Instead, they can and should be used to improve overall patient comfort and reduce the burdens that can hinder their participation in a trial.
Much like the more widespread adoption of working from home, the COVID-19 pandemic accelerated the path for decentralization in clinical trials because it forced sponsors to further examine which activities can be done remotely, and which must be done at the site, all while keeping their trials moving forward. By incorporating decentralized visits when planning for your study, you can have the peace of mind that if disaster were to strike, you are already covered.
At ProPharma Group, our experienced DCT team will partner with you to review your protocol documents or study design to help you identify where decentralized visits can be incorporated.
How can we help you achieve your goals? Contact us today to get started.
Contact Us