Decentralized Visits in Rare Disease Studies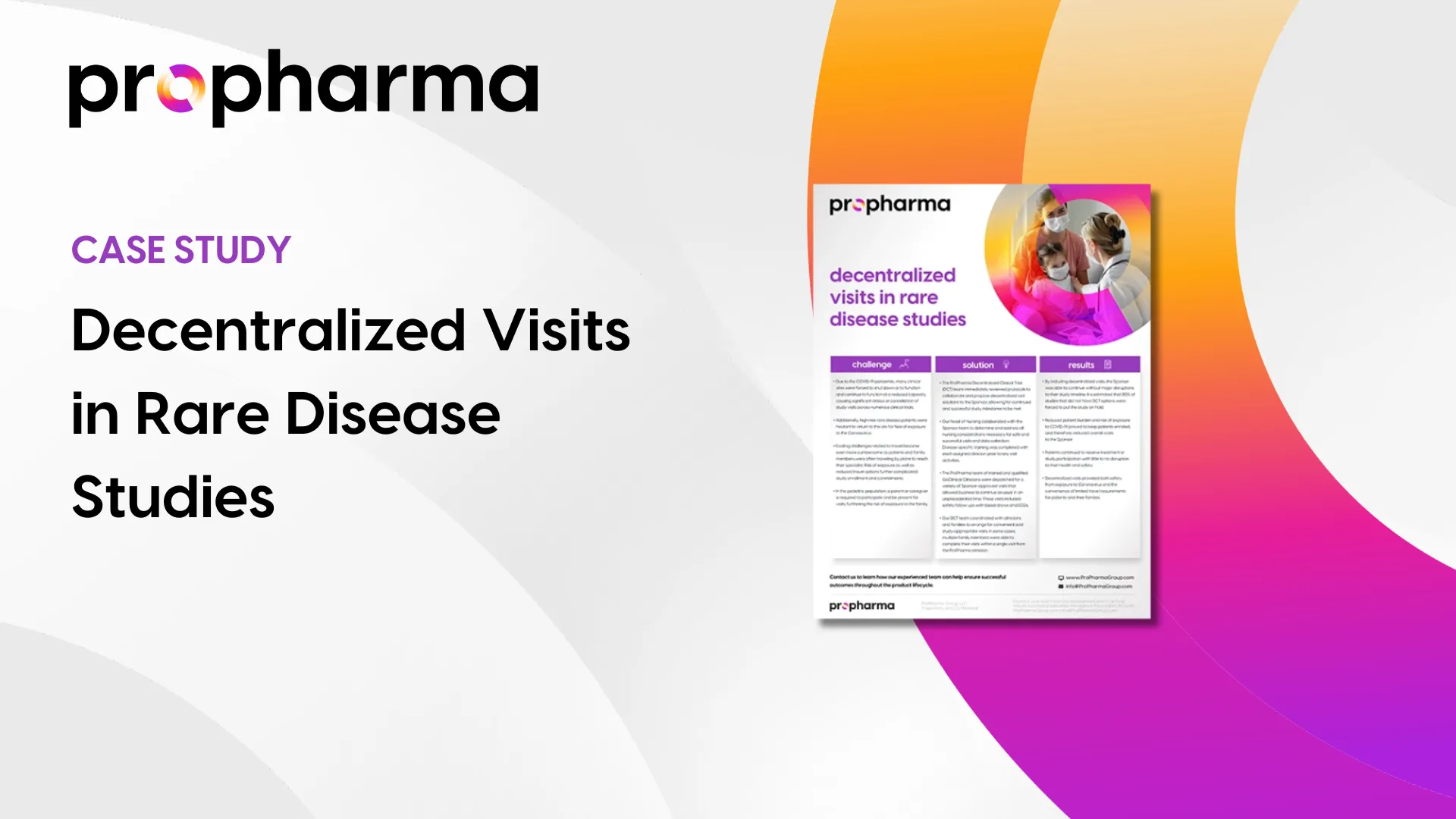 Learn how ProPharma helped implement and execute decentralized visits for a pediatric rare disease study.
The COVID-19 pandemic caused major disruption to many clinical trials and the participants receiving treatment. The risk of exposure for pediatric rare disease patients and their families was particularly challenging and stressful. Reduced travel options compounded by the risk for exposure during travel or at the Site, affected the entire family.
Read more about how ProPharma worked with the sponsor to implement and execute decentralized visits so that patients could continue their study as planned.