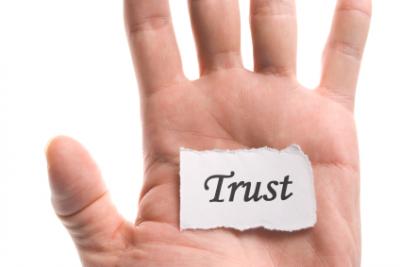 A wise man recently told me that "honor and respect should be given freely, but trust is earned". Whether it's in politics, friendships, church, marriages, parenting or even the business world, nothing is arguably more fundamental and nothing can make or break a relationship more than trust.
Recently, the Food and Drug Administration (FDA) did their part in an effort to reignite trust between themselves, the companies and the patients they provide medicines for. The agency set out by revising their plan of action to help Biopharmaceutical manufacturers be more intentional with their companies' continuous improvement programs. This doubled-down push comes after a decade of gently nudging manufacturers surrounding growing concerns over drug quality and safety.
What is the FDA after?
Well, simply put, confidence. With critical drug shortages and contaminated compounding of sterile injectables coupled with the influx of new product applications, the agency is looking to manufacturers to ensure their products consistently and reproducibly meet high quality standards. In essence, the agency is looking for rigorous, definitive and objective quality metrics from manufacturers. They want to know that manufacturers are tracking and preventing failures. They want to know how their metrics are used internally to monitor production. After all, manufacturing quality measurements are considered a key component in preventing drug recalls and shortages.
Although most companies do an acceptable job of capturing basic quality metrics such as error rates (non-conformances, discrepancies, deviations) it is clear that company recalls and poor inspection results are indicative that more is needed to ensure compliance with GMPs and continuous improvement.
Some metrics to consider
The following are a few instrumental and indicating quality metrics:
Error rates: Measures the relationship between the number of records reviewed with errors and total number of records reviewed. High error ratesare indicative of inadequate process control, operator training, management oversight, maintained equipment and facilities and/or product and process characterization.
Batch Cycle times: Measures the length of time it takes from process start until the batch is released by quality. Longer cycle timesmay be indicative of such things as equipment and personnel resource limitations, equipment turn over, capacity limitations and poor scheduling. In addition, bottle necks may include QC testing, documentation errors and investigations.
Batches-right-the–first-time: Measures the relationship between the number of lots released and lots initiated. Higher rates can indicate that processes are robust and products are made consistent in a state of control.
Additional areas to evaluate may include internal audits, complaints, regulatory inspection findings, and increased personnel turnover.
Biopharmaceutical manufacturers should be continually measuring and improving on their product and process quality. They should not only be concerned with compliance with GMPs and supplying crucial drugs to market, they should be doing everything possible to breed confidence and trust of both the regulatory agencies and patients worldwide.
References
1. BioPharm 10/01/2013 FDA Seeks Metrics to Define Drug Quality