With the spotlight these days on Data Integrity, it may be easy to lose sight of some fundamental Quality Systems. Core Quality Systems include Document Management, Investigation Management, and Training Management. Today, I would like to focus on GMP training systems.
FDA 21 CFR Part 211 requires that each person engaged in the GMP pharmaceutical manufacturing shall have education, training, and experience to enable that person to perform the assigned job functions. The importance of GMP training goes beyond simply meeting the requirements of regulations. It also bridges the requirements of the site Quality Document system and manufacturing requirements. A healthy training program ensures that site personnel and processes operate in a state of control.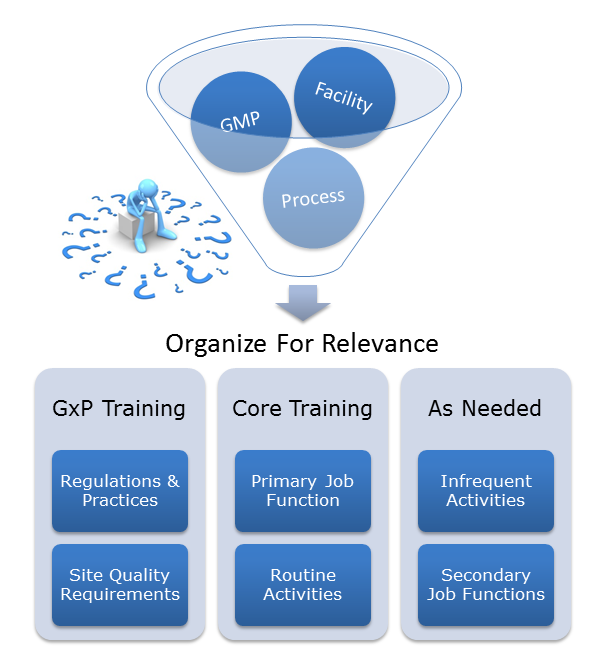 Without a robust training program, it is difficult to have consistent compliant outcomes. Regardless of how thorough and well written procedures are, if that knowledge and information is not effectively conveyed, product quality can go off track.
An analogy of this would be a high-performance sports car with worn tires. If all of that power isn't transferred to the pavement, the wheels just spin. In Quality terms, this is equivalent to encountering deviations for lack of understanding from ineffective training.
As companies grow, so does the complexity of their processes, policies, and procedures. Over time, this growth can create an unorganized mountain of knowledge. It may be difficult for employees to identify what is relevant and what is not. If "retrain employees" is your go-to preventative action for investigations, your company may have outgrown a once effective training program and may be in need of a tune-up.
A partner with experienced Compliance Specialists can assist companies in evaluating core Quality Systems like training. Look to your partner to help organize these programs and filter them for relevance and importance. The training focus can then return to what is important, thus increasing compliance, reducing deviations, and making the overall management of the programs easier.
Contact ProPharma Group if you would like to learn more about putting the quality "traction" back into your Quality System.
---
Learn more about ProPharma Group's Compliance services.
Contact us to get in touch with our subject matter experts for a customized presentation.