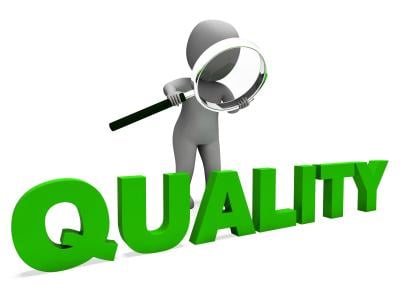 The commissioning process is defined as "a quality-focused process for enhancing the delivery of a project. The process focuses upon verifying and documenting that all of the commissioned systems and assemblies are planned, designed, installed, tested, operated, and maintained to meet the Owner's Project Requirements." ANSI/ASHRAE/IES Standard 202-2013
In order to provide for acceptable commissioning activities, Quality must play a crucial role. How Quality resources are deployed to support this "quality-focused process" is a critical element to the success of the project. With this in mind, you might wonder how Quality fits into the Commissioning process and what activities and responsibilities Quality resources should take on.
What is the role of the Quality Unit?
Help define the quality plan for the entire project
The quality approach must be built in to the systems that are deployed to deliver the expected outcome. This will include ensuring that the quality plan addresses documentation, training, deviation handling and a change strategy.
Audit as required
These audits not only focus on the external suppliers but on internal groups as well. By performing audits, the Quality Unit can be assured that everyone is performing at the required level.
Verify vendors have an acceptable quality plan
In projects the external vendors should be viewed as an extension of your company. They will provide a facility, equipment or service that you will in turn use to deliver your product to the customer. Their quality plan must be such that it corresponds with your plan and meets your needs.
Assist in the development of acceptance criteria of critical aspect to product quality, patient safety and data integrity
Ultimately the acceptance criteria are the standards by which you will determine acceptability. This is a critical endeavor to ensure that your product will meet your customer's expectation for quality. Acceptance criteria should be set with a look toward what evidence so we need to ensure it is being met.
Approve Commissioning / Verification Strategy
There are multiple decision points with any process that is put in place. How these decision points are managed will determine success. To the extent possible, there should be a clear delineation of who is responsible for the final decision, who needs to be consulted, who will be accountable to implement the decision and who must be informed (RACI).
Review and Approve Acceptance and Release documentation
This is a traditional role for the Quality Unit. The goal here is not to review / approve the engineering aspects of the project but rather review and approve that Engineering and any other group has met their responsibilities to deliver the project as planned and designed.
To do this, there must be a shift from the prescribed policies and procedures (the mindset to do this and only this) to one that is more flexible. The new policies and procedures must be based on good science and be able to maintain an acceptable level of risk.
The three tiered process that is recommenced is:
Corporate Policies and Guidance to:
Review, Update or Write corporate level policies and guidance to give permission to deploy approach and technology
Site Policies and Guidance; Master Plans
Review, Update or Write site level policies and guidance to enable deployment of approach and technology
Project Plans and Procedure Level
Review, Update or Write SOP level procedures to require performance of approach and technology
When it comes to Quality, utilizing the processes above for your next Commissioning project will help set your project up for success.
---
Learn more about ProPharma's Commissioning and Qualification services. Contact us to get in touch with one of our subject matter experts for a customized presentation