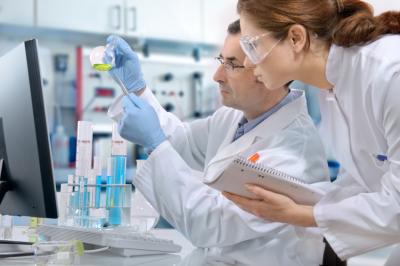 Today, ProPharma Group's Simona Gherman adds to her series on Media Programs and media fills. Part I of this series was an overview with background information and tips. Part II focuses on what you need, in various stages of media fills, to be successful.
Like a sculptor must have his tools in order to create a work of art, a company must have all the tools in place in order to run a successful media fill, and therefore a successful Media Program. Not only does the Production Department need to be prepared to fill vials with media, but the supporting departments such as the laboratories and the inspection group need to be prepared as well.
What are the requirements, minimally, for a successful media program?
General media program requirements:
Qualified personnel representing all shifts (Laboratory, Manufacturing, Quality)
Qualified equipment
Procedures, methods, and specifications
Materials and components
Documents (protocol, batch record, etc. as appropriate) to transcribe/document information, data and/or results
Deviation and Change Control program/process
Quality and Validation:
The Quality Department and the Validation Department may seem like a supporting role, they are quite vital to the success of a media fill. Though not always, the Validation Department generally owns the Media Program. Prior to a program being put in place, and certainly prior to scheduling and executing a media fill, the proper procedures and training must be put in place. SOPs on process procedures and appropriate documentation development are led by this owning group.
Quality professionals are ever present in all manufacturing processes, including media fills. They not only partake in media fill activities, as they would in any other manufacturing activities, but they also assist with investigations and deviations, if any need should arise. Media fill failures and investigations thereof, if they should occur, are extremely impactful to an organization.
Laboratories:
Ensure your laboratories are prepared to receive and test all media program samples.
Media-specific methods
Identification (contamination, microbial, bioburden)
Viability
Growth promotion
Sterility
Qualified hoods, incubators, etc.
Growth promoting media
Filling Process:
A media fill shall be treated as any other product fill, however, the gravity of the media process shall be well communicated and well understood. Without a successful media program in place, a manufacturing site does not have a license to make a drug product. A few tools to have in place prior to a media fill:
Procedures (compounding, processing, sampling)
Media program procedure
Documentation (interventions, data recording, etc.)
Maintaining container identification (tray identity)
Include time entries on all activities (sampling, interventions, etc.) for clear identification of events
Inspection:
As stated in the previous blog, the inspection of the media filled vials shall occur in the incubators as though not to expose the vials to temperatures outside of incubating temperatures. Vials shall be appropriately inspected for contamination, or lack thereof. A few tools:
Incubation and visual inspection procedures
Inspection specifications
Trained, Qualified, Monitored inspection personnel
Appropriate inspection lighting/environment
Staying well-informed and in tune with the regulatory recommendations and requirements while maintaining a clean and effective process will ensure a successful and sustainable media program.
---
Learn more about ProPharma Group's Program Managementservices.
Contact usto get in touch with our subject matter experts for a customized presentation.