ProPharma Group has launched a "Meet the Expert" series introducing you to our experts from around the world. This series will help you get to know who we are, and how our colleagues work to improve patient health and safety throughout the complete product lifecycle.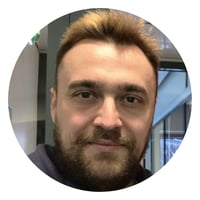 Meet the Expert: Victor Mattisson, Pharmacovigilance Consultant
Located in: Stockholm, Sweden
Can you tell us about your role?
Currently, I work within the PV field which is covering the full lifecycle of drug safety starting from clinical trials through launch, marketing authorization, and maintenance of the product on the market. The last point includes big expertise area of QPPV (Qualified Person for Pharmacovigilance). Simply saying, all responsibility for safety, its concerns, and issues lie on my shoulders. QPPV should be available 24/7 and, therefore, I keep my phone with me always.
I recently became a member of a PV/promotions team as well as a QPPV/auditor team. Operationally, I am involved also in SOP writing within the QA Department and I have started acting as the SME (subject matter expert) on the signal detection area which is legally mandatory for each pharmaceutical product available on the market.
What do you like best about working with clients?
I really enjoy working with the diversity of indications and new therapeutic areas. When I stepped into the industry, I realized how fast medical science is advancing. Every day new ideas are converting into the new therapeutic approaches. Working in this environment is a great opportunity for me to expand my medical knowledge. At the same time, I appreciate that ProPharma Group supports clients in different countries, and I am happy to learn new cultures working with different people around the world.
What's your number one goal right now?
My top goal right now is to achieve the highest level of professional expertise, which could help to handle all possible and even currently impossible situations. The PV area is relatively new, and it becomes more and more complicated every year with new legislations and new challenges. The most recent examples are Brexit and COVID-19, which both became our big collective "headache" which we had to manage professionally. From my perspective, I hope to keep learning and maintaining the level of knowledge and skills necessary for successful performance.
What is a current trend you're seeing in the industry?
Many small and mid-size companies have a tendency to get merged and acquired by big pharma. In my opinion, this is a very important and positive process which allows viable ideas to come to fruition. In Russia, where I am originally from, we say "Holy place is never empty" which means that Nature abhors a vacuum. If one small biotech company, with its unique ideas, is being combined with a pharmaceutical giant, it does not mean that this niche is going to be empty too long. So, for me, globalization is the main driver for development in the industry. At ProPharma Group we have successful collaborations with all types of enterprise, and, for us, any merger or acquisition is the open door to great opportunities.
In your opinion, what value does a client gain by working with ProPharma Group's Pharmacovigilance experts?
Our value is our skilled professionals. The high level of expertise and competence we have, help us to achieve fantastic quality and provide great outcomes. My colleagues and I within the PV Department take great effort to understand the unique needs of each client, which are quite often not well defined from the beginning. We listen carefully, estimate risks, evaluate gaps, identify the areas in which we could provide our support, and, in the end, we present a reliable solution. Once our clients experience ProPharma Group's level of support and expertise, they often become long-term partners and enjoy continued collaboration with our team.
To connect with Victor, or our other experts, contact ProPharma Group.