ProPharma Group has launched a "Meet the Expert" series introducing you to our experts from around the world. This series will help you get to know who we are, and how our colleagues work to improve patient health and safety throughout the complete product lifecycle.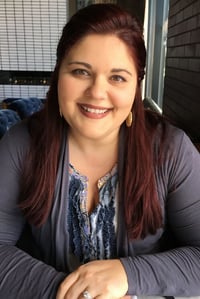 Meet the Expert: Simona Mills, PMP, Director, Product Lifecycle Management
Can you tell us what you do?
What do I do? That is a difficult question to answer because I do a little bit of everything. That is not to brag, but maybe to confess that I am a "busybody" who not only enjoys a challenge, but thoroughly enjoys helping clients reach their goals. Before joining ProPharma Group, I worked in various Quality and Engineering roles within the pharmaceutical industry. Since joining ProPharma Group, I have continued with my appreciation of Quality, but I have also delved in Project Management and Technical Transfers. My current and previous projects have included helping clients prepare for Post Approval Inspections, training, helping clients go from development to clinical trials to commercialization, optimizing and implementing new equipment/facilities/processes, implementing or remediating non-complaint Quality Management Systems (QMS), eliminating backlogs, and various project management and tech transfer initiatives.
What do you like best about working with clients?
I love the coaching aspect of working with new clients, especially clients that are "new" to the industry. I love helping someone learn or see a different way of completing a task or achieving a goal. I enjoy seeing the looks on their faces or the tone of an email when a goal is achieved, a result is good, a filing is accepted, or a process is remediated. I also enjoy the "give and take" aspect of my relationships with clients. It is not only about teaching, but also about learning. It is not always about agreeing the first time or being "right", but about coming to an appropriate decision together.
What is one lesson you've learned in this industry that has stuck with you?
In the 18+ years that I have been doing this, I have learned many important lessons. Most of them are engineering or science-based, but the most important lesson I have learned in my industry, and quite frankly in life, is the simplest. It is this: Learn everyone's name. I learned this lesson when I was a Chemical Engineering intern before my senior year of college. My then-boss expected the interns to learn everyone's name that worked in the facility (300+ people). At that time, I did not understand the importance of the lesson, but oh how important it was. It demonstrates respect to the people I work with, no matter what their job function may be. I highly value respect in both my professional and personal life. In turn, the respect I give is the respect I receive in return. I cannot tell you how much this has helped me accomplish tasks, great and small, during my career. It is all about mutual respect driving to mutual benefit.
Tell us a little bit about yourself outside of work.
At one point in my life, work ruled all. But I am more than just a Project Manager or a Quality professional. I enjoy my time with friends and family. I enjoy cooking, baking, and entertaining. I enjoy the outdoors, hiking and discovering new places. I am an avid animal lover.
What is one thing you wish potential clients knew about ProPharma Group?
I would love all our potential clients to know what a truly remarkable and talented team we have at ProPharma Group. Not only do we have talented, veteran experts in every field of service that we offer, but we also have hard-working "go-getters" that get the job done. We have recently grown not only in number but in the services we provide. That is extremely beneficial to our clients. And the services we now offer are truly broad, from development through post-commercialization, and all engineering, quality, regulatory affairs, and management aspects in between. And let me tell you about our people. We have smart, engaging, talented folks that seamlessly fit into organizations and just may become your life-long friend. It happened to me when I was a client of ProPharma Group's, before joining them full time, and it has happened again with some of the clients I have helped while on the ProPharma Group team. Our people truly are the salt of the earth and experts in their field.
To connect with Simona, or our other experts, contact ProPharma Group.