ProPharma Group has launched a "Meet the Expert" series introducing you to our experts from around the world. This series will help you get to know who we are, and how our colleagues work to support clients' complex challenges throughout the complete product lifecycle.
Meet the Expert: Niklas Finnberg, Drug Development Consultant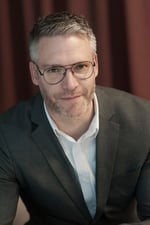 Can you tell us what you do?
I help clients with nonclinical and clinical science and regulatory affairs surrounding drug development. Sometimes this involves working with local clients but often this means working with clients in other European countries or the US. The type of projects I am involved with includes both pre-approval and post-marketing regulatory affairs consulting. I have a combined academic and industry background, among other as a principal investigator in cancer research and oncology drug development. However, I started my biomedicine journey as a toxicologist.
What do you like best about working with clients?
Working with clients often means teamwork. There is something very appealing about working together towards a common goal, especially when this, in the end, is to bring new medicine to the market for patients with an unmet medical need. Being part of that process, even in a very humble capacity, is something I find rewarding.
As a consultant you also get an insider's view of potential future cutting-edge medicines, the science behind them, and the journey the company took to get where they are today. I find this insight very inspiring on many levels.
What is one lesson you've learned in this industry that has stuck with you?
I learned early on that to provide the best solution, sometimes you will have to tell clients things they do not necessarily want to hear. I suppose it is part of providing expert advice or guidance i.e., you are bringing a new perspective on their development program or product that may not always align with their own view. I often feel that it is in those situations we bring a lot of value to the project and can propose new ways to move projects forward. Your integrity is important as a consultant and you are expected to have your own opinion.
What are the biggest challenges on the horizon for our industry or for our clients?
The regulatory landscape for personalized medicine, RNAi, targeted therapy and cell and gene therapies will likely continue to evolve because of the rapid development in their fields. Given the uniqueness of the therapeutic profiles and limited long-term evidence for safety and efficacy from real world evidence, the regulatory landscape will continue to evolve. Staying up to date with the regulators may increasingly become more of a challenge and having in-depth knowledge about the science behind the products can be very helpful.
What is one thing you wish clients knew about ProPharma Group?
For our Nordic clients, that we essentially are an improved version of Sofus Regulatory Affairs. We offer the same personalized services as before, but we have added a global reach and depth to our offerings that comes from being part of ProPharma Group. ProPharma Group consultants are experienced experts within their field, but they do not stand alone. Our combined drug development expertise runs deep, and we can provide support throughout all phases of the process.