Our "Meet the Expert" series introduces you to our team of experts around the world. This "behind the curtain" view will help you get to know who we are on a professional and personal level, and highlight how our colleagues work together on our higher purpose to improve patient health and safety throughout the complete product lifecycle.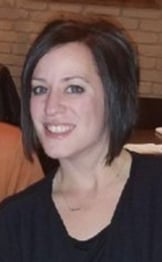 Meet the Expert: Mary Dederich, Associate Director Decentralized Clinical Trials, Nursing Services
What do you do at ProPharma Group?
I am the head of nursing services in our Decentralized Clinical Trials (DCT) division. With my extensive nursing background, I have a very solid understanding of the relationship between patient compliance as it relates to ease of access and simplicity of commitment to treatment.
I am driven to fit clinical trials into the patient's life as opposed to fitting the patient into the clinical trial. With successful enrollment and retention of patients through the clinical trial, decentralized visit services aim to support and meet Sponsor goals of getting drug to market quickly, efficiently and most cost effectively.
What do you like best about working with clients?
Determining feasibility with creative solutions designed specifically for each protocol, with application of lessons learned to drive client satisfaction, repeat and future business.
Tell us a little bit about yourself outside of work.
I worked in a Dermatology and Rheumatology office for 16 years that anchored my passion for patient care and application of clinical skills. I was exposed to a vast variety of medical conditions and to the patients and families those diagnoses effected.
As a nurse, I had the notion that I would be most effective in a clinical setting with direct patient care. Through career growth and opportunities, I have learned that patient and nursing care truly comes in many different forms. I am delighted to have been fortunate to make a career change that aligned with and has grown my passion for patient care in ways I had never considered.
What is a current trend you're seeing in the industry and how does it impact our clients and patients?
Nursing shortage nationwide, burnout, career shift for nurses into research or other fields. This has had both a positive and negative impact for clinical research. While DCT has struggled to source qualified nurses for some clinical trials, there has also been an influx of talent that has taken an interest in working in the research field with increased opportunities.
How do you support ProPharma Group's mission and higher purpose of improving the health and safety of patients?
We strive to accelerate trials and bring drugs to market faster with the convenience of decentralized visits. By bringing the trial to the patient, we eliminate the typical burdens or demands some trials require. With the option of decentralized visits, our team has successfully created study efficiencies to meet timelines and to get product to market as quickly and safely as possible.
Why are you proud to work for ProPharma Group?
ProPharma Group is passionately collaborative, supportive, creative, and innovative. Each team provides solutions to drive and support end to end business. Many companies struggle to work in partnership as ProPharma Group does and it creates an extremely welcoming environment for growth and learning.