Our "Meet the Expert" series introduces you to our team of experts around the world. This "behind the curtain" view will help you get to know who we are on a professional and personal level, and highlight how our colleagues work together on our higher purpose to improve patient health and safety throughout the complete product lifecycle.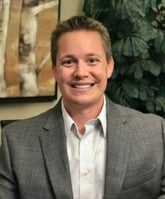 Meet the Expert: James Meckstroth, Director, Compliance & Quality Assurance
What do you do at ProPharma Group?
Through the execution of Life Science Consulting's Global Audit Program and Quality System support, I facilitate the monitoring and enhancement of regulatory compliance for pharmaceutical firms' clinical and commercial quality systems. I help provide solutions for ensuring patient and consumer safety, and overall compliance.
What do you like best about working with clients?
Seeing the relief from their quality group when we help them improve or implement systems. QA individuals that are passionate about quality are often kept awake at night if they know there are overdue commitments or procedures not being met, ever fearful of the dreaded FDA surprise inspection. Helping a firm become inspection ready and confident about their system's ability to hold up to an inspection is one of the things that I like best.
What is one lesson you've learned in this industry that has most helped you?
"Trust but verify." Most organizations have the best intentions when it comes to maintaining quality. Quality takes discipline and conscious ongoing effort, it doesn't take long for timelines, procedural requirements, and commitments to stack up at a firm. I make it a point to be trusting but skeptical.
What's your number one focus right now?
Keeping our clients compliant with their vendor management programs. So much responsibility is delegated out to third parties, using our Global Audit Program to confirm that everyone is doing what they need to for our clients is my main focus.
Describe the biggest challenge facing our clients today. How are we helping address this?
Juggling the ever-changing industry responses to world events, how clients need to ensure that they maintain safety and compliance at all times. We address this by staying flexible with technology, having dynamic processes, and monitoring regulatory Reponses and actions.
What's one thing you'd like for potential clients to know about ProPharma Group?
We are such a versatile and dynamic organization to work with, we can assist with every facet of the drug lifecycle, and we measure our success on the success we bring to our clients.
How do you support ProPharma Group's mission and higher purpose of improving the health and safety of patients?
I accelerate the delivery of safer products. I partner with clinical and pharmaceutical clients to help them achieve success through dedicated administrative oversight focused on meeting the client's timelines, thorough planning, and commitment to completing the necessary actions.
What is unique about our culture at ProPharma Group?
We are extremely employee centric with a huge passion for quality, we make the capabilities of our organization available to each compliance consultant and do all that we can to ensure that everyone has what they need and is supported on every project that they are on. Focusing on the individual's success directly translates into client project success.
Why are you proud to work at ProPharma Group?
The respect, support, and passion for quality that ProPharma Group translates into helping clients succeed in pharmaceuticals and healthcare touches home. We are all impacted by pharmaceutics and healthcare. It could be me or a family member taking that next drug that we helped ensure was safe.