Our "Meet the Expert" series introduces you to our team of experts around the world. This "behind the curtain" view will help you get to know who we are on a professional and personal level, and highlight how our colleagues work together on our higher purpose to improve patient health and safety throughout the complete product lifecycle.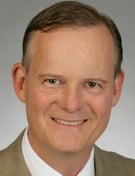 Meet the Expert: Markus Ganzlin, Senior Consultant Product Lifecycle Management
Located in: Berlin, Germany
What do you like best about working with clients?
Working with clients from different organizations makes my work interesting. The diversity of clients triggers a changing context. The partnership with clients is founded on a mutual interest to bring benefits to patients.
What's your number one focus right now?
At the moment I focus on a gap-analysis. My client recently had to withdraw a MAA application for a biotherapeutic. I map the EMA responses the client has received against the current document landscape of my client. I engage with the client and colleagues to identify risks and mitigations.
What is a current trend you're seeing in the industry and how does it impact our clients and patients?
In 2021 a new biopharmaceutical hit the market. mRNA-vaccines made their widely recognized entry during the fight against COVID. It is clear, that in future more mRNA-therapeutics will follow. The speed-to-market demonstrated during the pandemic was remarkable. Rapid development timelines are intrinsic to mRNA-technology. In addition, the high potency of mRNA-therapeutics enables short manufacturing timelines. Consequently, fast solutions in compliance and regulatory are required to keep-up with the pace set by this technology.
In partnership with ProPharma Group our clients can fully exploit the potential of mRNA-technology. We offer our expertise to deliver rapid solutions at the cutting edge.
Tell us a little bit about yourself outside of work.
Outside of work I find it satisfying to improve my guitar skills a little from day-to-day. I enjoy outdoor activities such as trekking or mountain biking.
How do you support ProPharma Group's mission and higher purpose of improving the health and safety of patients?
I engage with clients to provide lifecycle management solutions. I bring my expertise with biotherapeutics to add to the great team of experts here at ProPharma Group. I enjoy working in partnership with customers across different disciplines, which drives my ultimate passion, to deliver benefits to patients.
What's one thing you'd like for potential clients to know about ProPharma Group?
ProPharma Group is a global single-source provider of regulatory, clinical and compliance services. For development of biopharmaceuticals we offer solutions from early development to market scale manufacturing.