ProPharma Group has launched a "Meet the Expert" series to introduce you to our experts from around the world. This series will help you get to know who we are, and how our colleagues work to support clients' complex challenges throughout the complete product lifecycle.
Meet the Expert: Dr. Marc P. Klinkhamer, Principal Consultant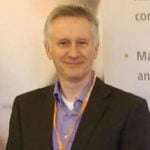 Tell us a little bit about yourself outside of work.
Sometimes people ask me how I spend my free time and then my answer is simple: I have three children! Of course they are a joy: two of them are adults and one is an adolescent, never a dull day with them around and they are well capable of living their lives. Occasionally, they ask me for advice and sometimes I give them advice unasked for. When they were younger, the role of coach, advisor, parent was much heavier for me and my wife and to be honest, we were not always sure about if what we decided as parent was right. Also, we did not know for sure if everything would turn out fine for them in the future.
What are the biggest challenges on the horizon for our industry / for our clients?
And this very uncertainty brings me to the medical device industry that is facing a new regulation to become applicable next year in the European Union (EU). Maybe for some of you it is clear what I am hinting at, but let me give some background.
In order to keep the EU legislation up to date with medical advances and to ensure better protection of public health and patient safety, two regulations saw the light in 2017: the Medical Devices Regulation (MDR) and the In Vitro Diagnostic Medical Devices Regulation (IVDR). The European Commission has worked hard to generate this legislation and did it with the best intentions, as a good parent would do. As a result, transparency and traceability will improve, surveillance reinforced and clinical investigation requirements for medical devices increased.
Despite all these good things, I can imagine that the Commission has some concerns because timing becomes critical. This exists too within the medical device industry and the advisors supporting them. With the Medical Devices Regulation coming applicable by May 2020, the industry has a challenge to become compliant and needs to take a great effort. On top of that, the challenge is that all devices, including those already on the market, need to be re-certified by Notified Bodies. Last but not least, the situation is that also Notified Bodies need to be approved to be able to certify the devices for the new legislation. This approval is a lengthy process and at this time only one Notified Body is approved to perform MDR-certifications; to put this into the right perspective, for the current device legislation more than 50 Notified Bodies are approved. So will everything turn out fine for medical devices in the future? I think so, but it will be a challenge indeed.
What's your number one goal right now?
So from a business point of view, my number one goal is to make sure that ProPharma Group clients are prepared for the MDR and that their medical devices will remain on the market and available for the patients that need them. It is not an easy task because, as you can imagine, the demand on the Notified Bodies is great and their capacity limited. Another challenge is in meeting the new requirements of the MDR. On one hand the text in the legislation has become much clearer and easier to interpret compared to the 'old' legislation. On the other hand, the new requirements do need additional explanation to fully understand them. This explanation is planned for, but not yet available. Waiting for this is not an option, so based on the expertise of our team of consultants the best possible solution is created.
In brief, there is a bumpy road ahead of us all and I am optimistic that it will end well for the medical device industry and the patients they serve.