ProPharma Group has launched a "Meet the Expert" series introducing you to our experts from around the world. This series will help you get to know who we are, and how our colleagues work to improve patient health and safety throughout the complete product lifecycle.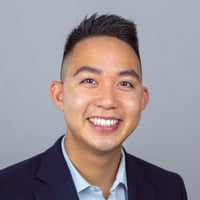 Meet the Expert: Daniel Wong, Validation Engineer
Located in: California, United States
Can you tell us what you do?
As a validation engineer, I ensure that equipment and software meet operational requirements. My role is to understand how equipment will be used and then how to effectively test it. In this role, it is very important to pay attention to all the little details the system may exhibit. By doing so, you can catch problems early on which can save time and money down the road.
What's your number one goal right now?
My number one goal is to personally see how my work saves another human's life. This is an ongoing goal for me, and I have been privileged to have witnessed it first-hand. I was able to meet patients with cardiovascular issues at a volunteering event for a client site. Hearing their stories inspires me to continue the work I do in this field, because I know that my work is playing a part in bringing a new and better life to others.
What is the biggest challenge on the horizon for our industry?
The biggest challenge I see in our industry is the emergence of many new technologies such as Digital Health. While a challenge, I believe that these new technologies will bring better healthcare to our society. Some of the obstacles that need to be overcome to make this effective may be clarifying data privacy regulations and integrating the tech and healthcare fields.
Tell us a little bit about yourself outside of work.
I was born and raised in California. In my free time, I enjoy being outdoors which can take the form of hiking, slacklining, or fishing. However, I can also be found at home watching my favorite shows. Other than that, I enjoy trying new activities and cuisines. So, feel free to send me any recommendations you may have for me to try!
Why are you proud to work at ProPharma Group?
I believe we work in a special industry that directly impacts the lives of others. ProPharma Group does a great job in completing projects effectively which brings treatments to patients faster. Also, the team I work with are nothing but kind and encouraging.