Our "Meet the Expert" series introduces you to our team of experts around the world. This "behind the curtain" view will help you get to know who we are on a professional and personal level, and highlight how our colleagues work together on our higher purpose to improve patient health and safety throughout the complete product lifecycle.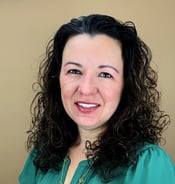 Meet the Expert: Dana Votin, Senior Consultant, Compliance GxP
What do you do at ProPharma Group?
I help clients regain and maintain compliance by providing customized evaluations and solutions to promote alignment of their current practices to those required by ICH GCP and local regulations, helping to assure patient safety. This is accomplished in several ways ranging from gap assessments, mock inspections, SOP development, site audits, and vendor audits. The goal is collaborating with the client to deliver on their specific needs.
What do you like best about working with clients?
I get a lot of satisfaction from being directly in touch with a variety of people and working with them to help build and/or fortify quality into their company. I get to be a mentor on a daily basis, which is very rewarding! I also love how much I learn from clients regarding the products/compounds they produce and how it will potentially change current treatments for a variety of ailments. The biggest compliment I can get is to have been requested by a client!
Describe the biggest challenge our clients are facing today.
One of the biggest challenges our clients are facing today is the permanent reality of the Virtual Clinical Trial!
Almost overnight, the pandemic forced patients, clinical trial coordinators, doctors, and pharmaceutical companies/CROs onto virtual platforms and other digital technologies that many had approached with hesitation previously. The virtual trial is not a new concept, but this time regulators tried to smooth the way during the pandemic lockdowns. For instance, the FDA published pandemic-specific guidance for trial sponsors, institutional review boards, and investigators on how to ensure the safety of their subjects, reduce risks to data integrity, and maintain compliance with good clinical practice.
The reality is that these changes are here to stay, and clients need to determine the appropriate studies that can be set up for success in a virtual trial model. They need to identify and prioritize ailment areas that are more conducive to enrolling patient populations in that model. Not every therapeutic area will have the same opportunity to operate virtual trials (partly or entirely). This assessment of what is possible or what should be done is where ProPharma Group comes in to assess and recommend best practices regarding completion of virtual trials, helping to evaluate them by leveraging new and existing digital technologies/vendors to ensure compliance.
Tell us a little bit about yourself outside of work.
If I did not work in the life sciences industry, I would probably be a chef. I love to spend my free time baking and cooking. My three children (ages 11, 9 and 6), not to mention my husband of almost 17 years, never seems to mind the baking. Although I reference numerous regulations in a given week, you will rarely find me following a recipe!
What value does a client gain by working with ProPharma Group's Life Science Consulting experts?
I have found every ProPharma Group employee that I have interacted with to be a serious and exceptionally experienced professional while also allowing for some good humor and fun. It is that balance between work and play that I believe puts a client at ease. Yes, we are experts in the field and at their service, but we are also everyday people whom they become comfortable interacting with as if we were part of their company. I think that the approach to not only be professional but provide personal connectiveness is priceless.