ProPharma Group has launched a "Meet the Expert" series introducing you to our experts from around the world. This series will help you get to know who we are, and how our colleagues work to improve patient health and safety throughout the complete product lifecycle.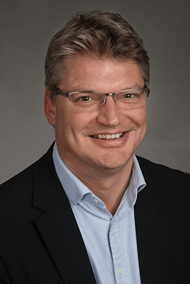 Meet the Expert: Colin Wheeler, Ph.D., Vice President, European Regulatory Affairs
What do you do at ProPharma Group?
I am VP of Regulatory Affairs for the EU for ProPharma Group. I head up our EU regulatory team, help to develop our consulting business across the globe, and get involved in the complex consulting projects our clients ask us to work on. My career started out working in the NHS in the UK as a physician, primarily in Oncology, and I joined the pharmaceutical industry 20 years ago and have worked in both the US and EU for a number of different companies. We work on all types of therapeutic areas at ProPharma Group, but I do still have a strong interest in working on helping develop new cancer treatments.
What is one lesson you've learned in the industry that has most helped you?
I think one of the most important lessons I've learned is to listen carefully! What I mean by this is that good ideas, novel approaches to solving problems, and making progress can come from anyone, with any level of experience. The people I have learned the most from in the industry have always been the best listeners – always eager to learn and hear different views. It can be hard to make time to hear all sides when we are in a time pressured work situation – but it is always worthwhile, and I learn something new every day.
What do you like best about working with clients?
Our clients are currently working on some incredibly exciting scientific opportunities, first in class medicines for the treatment of cancer, gene therapies for Orphan conditions, and vaccines for COVID-19. I love getting involved with these types of unique and groundbreaking projects and take great personal pride in any small contribution I can make. Seeing something progress through regulatory approval, and a new medicine / treatment becoming available for patients is hugely rewarding.
In your opinion, what value does a client gain by working with ProPharma Group's Regulatory Affairs experts?
ProPharma Group has a team of highly motivated, scientifically literate experts, who really strive to first understand the medicine / science behind any product, and then apply their knowledge to problem solving. The team here is capable of challenging the status quo when needed, coming up with novel ideas and approaches to find answers to difficult questions. We bring years of experience, combined with an appetite to progress medicine further for our clients, and ultimately patients.
To connect with Colin, or any of our Regulatory Affairs experts, contact our team today.