ProPharma Group has launched a "Meet the Expert" series introducing you to our experts from around the world. This series will help you get to know who we are, and how our colleagues work to improve patient health and safety throughout the complete product lifecycle.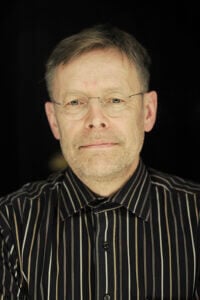 Meet the Expert: Axel Ståhlbom, Subject Matter Expert ATMP
Located in: Stockholm, Sweden
Can you tell us what you do?
I am a consultant specializing in biologics, including cell and gene therapy (CGT), also known as advanced therapy medicinal products (ATMPs). My main focus is helping clients get their product documentation aligned with the requirements of the authorities. Typically, this involves review(s) or authoring of documents like IMPD/IND, IB, CTD modules 2, 3, and 4 with a purpose to be regulatory compliant in relation to the product's stage of development, whether it be FIHM, pivotal clinical trials, or MAA/BLA. In addition, much of my focus is consulting on behalf of our clients' interactions with authorities, e.g. scientific advice. To summarize, my role consists of identifying regulatory risks and providing mitigation strategies based on scientific product knowledge and regulatory requirements.
What is one lesson you've learned in this industry that has stuck with you?
I can do this in one word: Time. Time is the currency upon which success of a development program is highly dependent. Previously, coming from the world of medical products authorities, time was more a factor regulated in the legislations as timelines. So, working on the industry side now has raised my attention to the fact that the soundest regulatory approach may not always be the most feasible approach from an industrial perspective. A creative approach could be needed to meet both aspects.
Describe the biggest challenge on the horizon for our industry.
The field of cell and gene therapy is a rapidly developing pharmaceutical product type. Although these products are much less characterized than traditional pharmaceuticals (e.g. small molecules), CGT/ATMPs still must comply with regulatory requirements. The challenge is that regulatory requirements have been developed based on experience with small molecules. This experience causes new situations for both regulatory agencies as well as for CGT/ATMP developers to establish relevant requirements to obtain an efficacious and safe medicinal product. As such, this challenge should be approached with a clear understanding of the critical features of your product, based on science, and their qualification from relevant nonclinical and/or clinical data.
Tell us a little bit about yourself outside of work.
With three grown children, nowadays I spend a lot of time doing physical activities outside. In the winter I go cross country skiing. For the past 10 years I have been doing the 90 km Vasaloppet, the world's biggest cross-country ski race. In the summer I often go for a ride on my road bike for the sake of personal exhaustion and for social company with fellow riders (riding in the peloton always includes a good cup of coffee -"fika"). I have done the challenging bike race around the lake Vättern several times. Most recently, I finally completed the 300 kms in under 8 hours, which was a personal goal of mine. I still train a lot, but now it is more for health and enjoyment rather than for achievements. In between exhaustive activities I enjoy outdoor walks in the Swedish nature, fishing, and boating in the archipelago with family and friends.
What is one thing you wish potential clients knew about ProPharma Group?
ProPharma Group represents a consultancy organization with global presence and specialists experienced in the wide variety of elements that are critical for the development and maintenance of medicinal products on to the market: GMP facility compliance, QMS system, regulatory assessment of quality, non-clinical and clinical documentation, pharmacovigilance, reimbursement, etc. For a potential client, access to the network of services provided within ProPharma Group's global network of experts increases the opportunity for a successful medical product development while also accelerating the product to market.
To connect with Axel, or our other experts, contact ProPharma Group.