Our "Meet the Expert" series introduces you to our team of experts around the world. This "behind the curtain" view will help you get to know who we are on a professional and personal level, and highlight how our colleagues work together on our higher purpose to improve patient health and safety throughout the complete product lifecycle.
Meet the Expert: Anders Nyholm, Client Relationship Manager, Life Science Consulting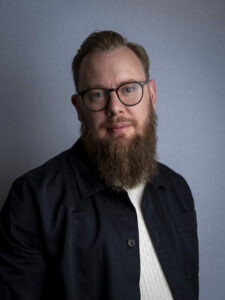 What do you do at ProPharma Group? How does your role support our higher purpose of improving the health and safety of patients?
I work as Client Relationship Manager at the Life Science Consulting Team, Europe. My primary role is to support our clients, to understand what their needs are and to present our capabilities. Based on the discussion with the clients I then get together with our internal team to develop a proposal. This describes scope of work, time plan, and budget for the project. I kind of bridge our sales and our consulting teams. In parallel I contact our consulting teams to find resources that match the request from the client, and see who is available to support the project. Once we have the contract in place covering the clients' needs, I hand the project over to our experiences project managers and consultants in our operational teams. I also follow up on the project regarding quality of service, change orders, or extensions. It's like dynamic puzzle that constantly changes in size, form, and number of pieces. I match those together.
What is one lesson you've learned in this industry that has most helped you?
That every client and project is unique. I have been working here for 7 years, but I get constantly exposed to new challenges and hurdles that our client face that require our support to manage. For every project have I learned something new that I take with me in new projects and discussions with new clients. You never stop to develop!
What do you like best about working with clients?
To help clients solve problems. They come to us because they have a need, to fill a gap, or solve an issue. It's very satisfying to provide a solution that will make the client happy.
Tell us about a day in the life of a Client Relationship Manager.
Well, you cannot avoid talking about the elephant in the room here. It's a lot of emailing, but that's a part of the game. To keep on top of everything that is going on you need to communicate, so a big part of my time is emailing, chatting and meetings with both clients and other stakeholder at ProPharma Group. Between that, I review and approve proposals, calculate on budgets, interview consultant and plan our resources together with my colleagues in the management team. To spice things up I also do some additional consulting and project management for a few clients.
Describe the biggest challenge facing our clients/industry today. How are we addressing this?
The biggest challenge today is for the regulators to keep up with pace on the development in new technologies. There is so much going on in the industry right now. For example in advanced technologies, in gene therapy and in AI. We can really bring better treatments to patients, but the regulations and laws defining the pharma industry are based on how we did drug developments 20-30 years ago. I think the pandemic and the fast development of new vaccines really showed that if the industry and the regulators come together, it's possible to do amazing things on a very short time. Let's bring that spirit also to other therapies!
What is a current trend you're seeing in the industry and how does it impact our clients and patients?
Personalized medicines. If pharma 20-30 years ago was all about block busters (one size fits all), today it's about finding the right therapy for each patient. This can be done in numerous ways but one of the strongest trends is ATMP and gene therapy. But it doesn't need to be as complex to change a patient's genome, it can also be to identify patients gene-set up to tailor the treatment to a specific subtype of the population.
---
To connect with Anders or our other experts, contact ProPharma Group.