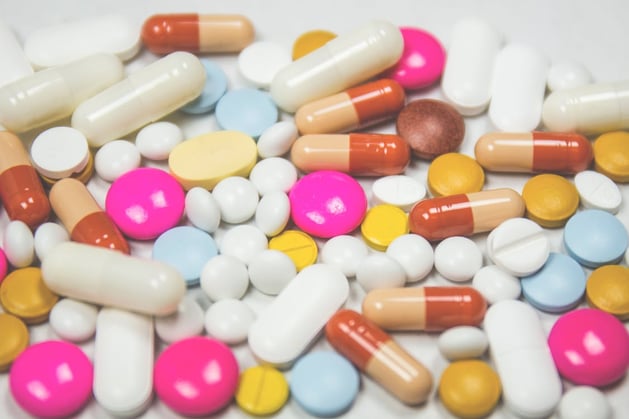 FDA user fees have been a fact of life for regulated industries for nearly two decades. As you continue to comply by paying the fees, you should understand what the revenue does for you.
[embed]https://youtu.be/twc64E-ORJ8[/embed]
In this post, ProPharma Group provides an extensive overview of the 2012 Generic Drug User Fee Act (GDUFA). Get started by viewing Ph.D. MBA, RAC, and CMC Prabu Nambiar's webinar discussing the legislation.
Pending ANDA Fees Under GDUFA
Under GDUFA, the FDA set out to collect application fees for pending and newly submitted Abbreviated New Drug Applications (ANDAs). All ANDAs pending on October 1, 2012 that had not received tentative approval were set to pay a backlog fee and any new ANDAs submitted on or after October 1, 2012 were also subject to a fee.
In August of 2012, sponsors with pending ANDAs were left with a decision to make due to the uncertainty of fee costs at the time. Based on the number of pending ANDAs (in August 2012), the fee was expected to be under $20,000. However, the FDA allowed sponsors to avoid paying the fee by withdrawing their applications by September 28.
Thus, sponsors had to decide whether they were confident enough in the potential success of their applications to proceed. Furthermore, GDUFA also increased the cost to each sponsor as the number of pending applications decreased, making it even riskier to proceed with an application that had a chance to fail.
Generic Drug API and FDF Facilities User Fees Under GDUFA
In a January 2013 Federal Register notice, the FDA established the GDUFA fee rates for active pharmaceutical ingredient (API) and finished dosage form (FDF) facilities. The docket listed the domestic FDF facility fee at $175,389 and the domestic API facility fee at $26,458 with foreign facility fees for each at $15,000 more.
GDUFA Action Items
The FDA did not wait long in implementing aspects of the Generic Drug User Fee Act that were spelled out in their draft guidances published in 2012. While the guidances were labeled as "Draft — Not for Implementation," two action items described in the draft guidances were made publicly available in February 2013.
Failure to pay backlog fee
Under GDUFA pending Abbreviated New Drug Applications (ANDAs) were required to pay a backlog fee. ANDAs that were submitted and pending prior to October 1, 2012 were put in the backlog cohort and the sponsor was required to pay the fee if they expected the FDA to continue their review (they also had the option to withdraw the ANDA).
For ANDAs for which the backlog fee was not paid (or withdrawn), the FDA would make publicly available an arrears list. That list is now available and is periodically updated as changes occur. Sponsors on this list have been put on public display and the FDA will not receive a new ANDA or supplement from those sponsors until the outstanding fee is paid. This fee is an obligation to the U.S. government and may result in collection activities.
FDA's list of publicly available DMFs
After October 1, 2012, no generic drug submission referencing a specific Type II Active Pharmaceutical Ingredient Drug Master File was to be received unless the DMF fee was paid and the DMF was deemed available for reference. Once the DMF fee was paid, the FDA made this information known by placing it on FDA's publicly available list of DMFs which also became available in February 2013.
The DMFs on this list have paid the fee and did not fail an initial completeness assessment. These DMFs can be referenced in ANDAs and/or supplements so as to permit the FDA to receive the submissions.
GDUFA Self-Identification
As required by the Generic Drug User Fee Amendments of 2012: all generic drug facilities, certain sites, and organizations are required to submit, update or reconfirm information to the FDA annually during a self-identification reporting period.
According to FDA, this annual self-identification is required for two purposes:
To help determine the group of facilities required to pay user fees, and

To promote global supply chain transparency.
The information received by the FDA through the self-identification process enables the FDA to quickly, accurately and reliably survey generic drugs and facilities inspections and compliance. If you fall under this requirement, the Agency offers two electronic tools for submitting the required information: eSubmitter and Structured Product Labeling Xforms.
Additional information, including exactly who is expected to self-identify, may be found here.
Get Help with GDUFA and other FDA Regulations
If your company has questions about GDUFA or other FDA regulations, contact ProPharma Group today
ProPharma Group provides biotech, medical device, and pharmaceutical consulting services to companies of every size across the world. Our experienced team of FDA consultants specializes in providing efficient drug development pathways and compliance solutions.
To learn more about our services and how we can be of assistance to you, contact us today.