With around 2.5 million scientific papers published every year, it is impossible for medical professionals to keep up with all the latest research. Every piece of content is fighting for eyes. To make sure your text gets seen in the crowd, you must create worthy content, target your audience, and avoid these medical writing mistakes.
1. Failing to Take Your Audience into Account
Before you put even a single word down on the page, you need to figure out exactly for whom you are writing.
It is important to determine the level of understanding your reader has with certain medical topics. Writing with your audience in mind will ensure that your content resonates with your readers and that it is comprehensive (without being too simplistic).
Targeting a reader is especially challenging if you aren't writing in a style that resonates with the specific reader. You'll need to adapt your diction, tone, and voice accordingly. Writing medical journals, in particular, will require entirely different vernacular than content aimed at consumers.
2. Jumping in Without an Outline
It's normal to feel overwhelmed when you set out to write a piece of long-form content. You know what ideas, findings, or information you want to include, but it feels disorganized in your mind.
A simple solution is to create an outline. This will give you structure and ensure a logical progression of your ideas. It will also prevent tangents from ruining the flow of your content. An example outline could look like the following: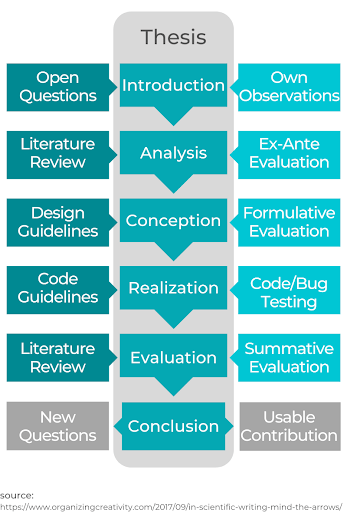 An outline will prevent you from missing something important, something that could impact the persuasiveness of your argument. Content can become disjointed if you have to go back and attempt to fit additional facts in after you've finished a text.
Lastly, creating an outline will ensure that you use the right format. For instance, medical promotional content needs to begin with the most significant findings of the drug or device, whereas a manuscript should start with background information.
3. Using Jargon
It is easy to fall into the trap of using jargon, especially when you use such language when talking with your team. Jargon is particularly prevalent in drug-related material and other content that discusses a specific product, but it can be confusing to readers that are not as familiar.
You'll need to assess your readers' current understanding of the topic and decide what terminology would be appropriate. Whenever necessary, explain the concepts the first time they occur in the text. If it would be more concise to use abbreviations, spell them out the first time they appear with the abbreviation in parentheses afterward.
In addition to medical jargon, avoid using words you would never use in speech. Long, complex words that have your readers reaching for the dictionary only make your content less accessible.
Finally, remove any fluff from your writing. This means removing anything that is not strictly related to the point you want to make. After all, it won't help your argument. Many medical writers find it easier to remove fluff once they have finished their first draft of the text. Read back over the content and cut out anything irrelevant. Whatever you do, never edit as you write. This will interrupt your flow and make the process of writing twice as long.
4. Underestimating the Importance of the Introduction
The introduction is a critical part of any long-form content. If you fail to grab your readers' attention at the start, it is unlikely that they'll read any further. Remember: just because a subject is scientific does not mean that the introduction should be dry.
In your introduction, get straight to the point. You need to show your readers why the text is worth reading. Keep the introduction reasonably short, avoid any subjective information, and stick purely to the facts. Usually, an introduction will be around 10% of the total text.
Instead of writing your introduction first, return to it when you already have the body and conclusion written. You may believe that you know what you're going to write when you start, but medical texts have a way of taking their own direction. By writing the introduction last, you ensure that it effectively presents the topic and helps readers understand the objective of the text.
5. Writing in the Passive Voice
Some medical writers are under the impression that the passive voice sounds more professional. This could not be further from the truth.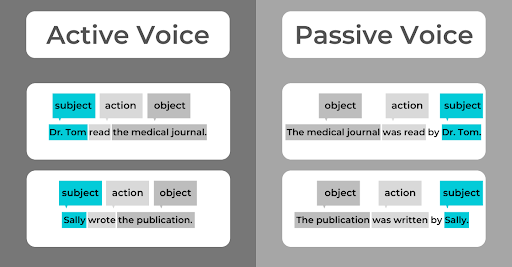 Passive voice distances the author from the text and makes readers feel that the content is addressing someone other than them. Plus, passive sentences are long-winded, often confusing, and are notorious for adding fluff to the text.
6. Using the Wrong Narrative Perspective
If you're writing a research paper, case study, or article, you do need to be careful about using the first-person narrative. Minimize the number of sentences that begin with "I" or "we," since the focus needs to be on scientific discoveries rather than actions you took. You should also avoid using both "I" and "we" when making assumptions or guesses. Speculation should sound like a logical conclusion rather than an opinion.
Depending on the type of content, the use of second-person narrative (i.e., "you") is a powerful tool to speak directly to your readers but is best avoided in formal writing.
Generally, the third person is most widely used in scientific writing, but care must be taken to avoid masculine or feminine terms. Using plural pronouns such as "they" and "their" keep writing more streamlined than using the singular counterparts "him or her."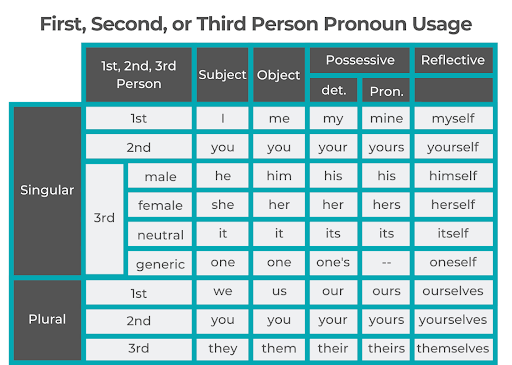 Regardless of the narrative perspective chosen, being consistent with your choice throughout the entire piece is critical.
7. Not Using a QC Editor
A QC Editor, or a Quality Control Editor, is responsible for checking the links, facts, and references in the article. For medical writing, this is particularly important due to the amount of information that can be included, as well as the importance of that text. Spreading incorrect information about a disease, a medication, a procedure, and similar can be detrimental to those reading it.
Due to the complex nature of medical writing, extra precautions need to be taken to ensure accuracy, that the voice is mature, and that the intention is reached. Medical texts can be difficult reads and should be given extra attention before release.
Another part of the job of a QC Editor is to ensure that there are no broken links. Statistics, medications, medical studies, etc. are often referenced in medical journals. In order to serve the reader properly, and for the document to function as it should, all links should be reputable and functional.
8. Neglecting Proper Grammar and Spelling
This may seem like a no-brainer, but even top industry experts have grammatical and spelling slip-ups now and then. Unfortunately, even if you have the most groundbreaking research ever to hit the pharmaceutical industry, no one is going to take you seriously if your content has grammar and spelling mistakes. Plus, an error could lead to ambiguity or misinterpretations of your work.
A simple spell-check tool such as Grammarly will help you avoid spelling mistakes, though you will still need to proofread your content carefully to ensure there's nothing you've overlooked. For instance, you may have used homophones- words that sound the same or similar, but that have different meanings. Some of the most common homophones are their and there, stationary and stationery, route and root. Most spelling and grammar checks won't pick up on these mistakes, so it's essential to read through the document thoroughly.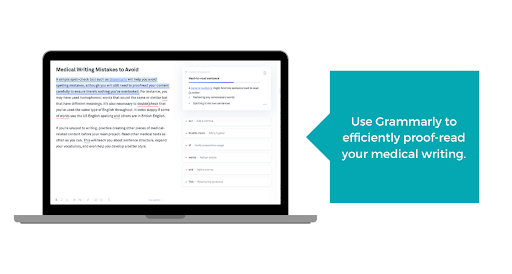 It's also necessary to double-check that you've used the same type of English throughout. Certain words like color or honor can be mixed with colour and honour depending on where it is written or if the writer is used to British English instead of US English. If you're not used to writing, practice creating other pieces of medical-related content before your main project. Read other medical texts as often as you can. This will help you get a feel for sentence structure, expand your vocabulary, and help you develop your writing style.
9. Thinking You Don't Need Professional Support
Interestingly, not all scientists are qualified to be medical writers. Poor-quality writing can ruin your chance to connect with your audience and prevent your message from reaching the maximum number of people. Your writing skills could mean the difference between effectively promoting a product and your medical device being a failure.
If you know what you want to say but are struggling to express yourself, hiring a medical writer could be the way forward. Alternatively, you may prefer to seek a professional editor who has experience with medical content. This way, you can ensure you cover all the key points, and the editor can fine-tune your content.
At ProPharma, we work directly with you to create clear, concise text with exceptional quality during each stage of the document development lifecycle. We have over 20 years of experience providing medical writing services to a wide variety of therapeutic areas such as: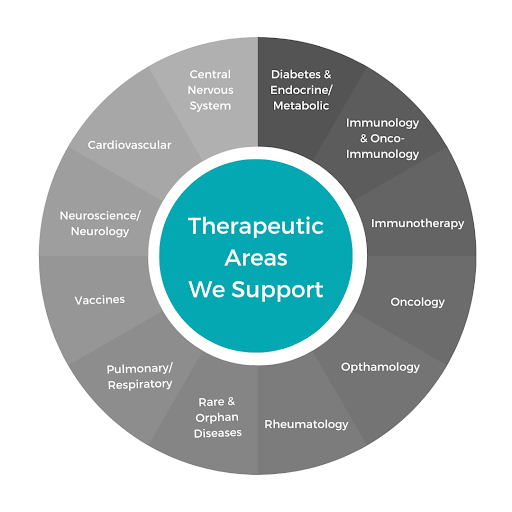 Our consultants are well-versed in formatting every type of medical content, including full document support across modules 1-5 of the eCTD, correctly citing research, and writing in a way that engages readers. Request a Capabilities Call with one of our medical writing experts to determine how we can generate clear, concise text with exceptional quality during each stage of your document development lifecycle.