In the latest PMI report Pulse of the Profession 2020 (2020), 11.4% of surveyed organizations attribute investment waste to poor project performance.
What defines project performance and ultimately its success is the completion of the intended goals on time and within budget. As simple as it sounds, organizations still fail in many of their programs due to the lack of resource management strategies in a context that has drastically changed over the past few years. Old processes are no longer working and technological advances are dictating the pace and competitive landscape. Asking for more with less inevitably leads to overstretched assets, both in terms of personnel and operational means.
From research to clinical trials, each with their own sets of subprograms, teams often work on concurrent projects and divide their attention, time, and material assets between ventures. In order to prevent delays and avoid scope creep, it is necessary to empower project leadership with authority.
Below, we share some information on how to effectively manage your resources and understand whether or not you need a team to help.
Steps to Effective Resource Management
Below, we share some information on how to effectively manage your resources and understand whether or not you need a team to help.
Assess Resource Availability
Resource availability will determine whether or not you can deliver. By assessing resource availability, you can determine how to focus on high-value projects. The benefits of optimal resource utilization include:
More motivated and engaged teams
Resources fully used but not overstretched
Minimal oversights
Projects milestones delivered on time and on budget
Keep Visibility on Execution
Even the best-planned projects require a certain level of progress tracking. Knowing what is happening in real-time can provide insights into what might not be working as expected. In turn, this increases efficiency with prompt reactions and adjustments.
Comparing planned performance vs actual progress helps better understand how resources are managed at a granular level. The benefits of this overview include:
Ability to track progress and project spend
Proactive shifts in resource allocation
Up-to-date teams across the entire scope of the program
Predictive analytics for future projects
Planning for External Resources Needs
Project resource management includes forecasting the need to hire and/or outsource some tasks. When projects are high-value and require strategic decisions, in-house resources may be insufficient. Similarly, administrative action items are better left to contract workers so as to not overburden your staff.
By keeping your team members focused on the tasks that best match their strengths, you can fill the gaps with external experts that specialize in a variety of fields, such as medical writing, regulatory compliance, and more.
Some of the benefits of outsourcing include:
Frees up time for the team to focus on their area of expertise
Complements skill sets in less developed talents
Prevents burn-out and loss of commitment
Prevents errors due to work overload
Streamline Processes and Methodologies
While a single methodology may not be adapted across all teams, multiple processes usually means redundant work, misalignment in format, and difficulty merging data. Establishing a common framework of execution helps keep the project on track and prevents cross-functional conflicts. Allowing unique approaches when necessary, while standardizing as much of the processes as possible, results in less frustration, better performance, and better deliverables.
Some of the benefits of creating a unified process include:
Minimize redundancies and double bookings
Simplify data exchange and communication
Create synergies between teams
Save time processing and compiling documents
How Do You Know if You Need a Resource Management Team?
When deciding whether or not you should use a resource management team, consider your team's existing skill sets. These could include:
Technical skills
Leadership skills
Business skills
Digital skills
In addition, you should also consider how mature your team's capabilities are in important facets of the project, including:
Resource forecasting
Project planning
Availability vs utilization
Performance tracking
Processes agility
In Pulse of the Profession 2019 (2019), PMI highlights the fundamental shift in how work is getting done today. The Project Management Technology Quotient is directly linked to efficacy and project ROI. Simply put, adopting resource management strategies that augment skillsets with technology is no longer a matter of "maybe we will", but an urgent necessity.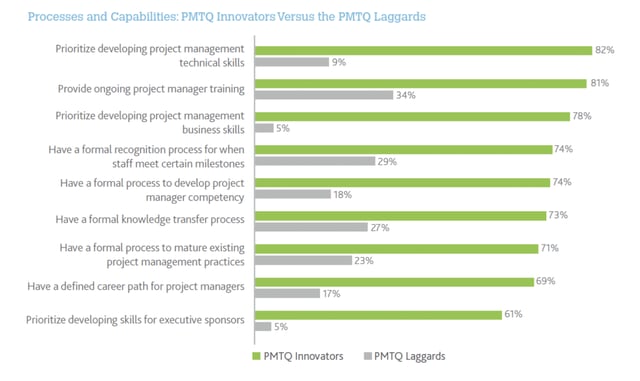 For over two decades, pharmaceutical, biotech, and medical device organizations have trusted ProPharma Group's consulting experience to help them reach success in complex projects.
Our expertise stems from the diversity of our skilled teams, coupled with a strong commitment to innovation. Our role is to provide our clients with long-term strategies, assist with project management training, and augment in-house resources with ad-hoc specialized teams.
From specific periodic needs to complete resource management processes overhaul, ProPharma Group delivers:
Project leadership
Processes and adapted tools
Project management framework
Measurable ROI
Request a no-obligation consultation to discuss your resource management challenges.