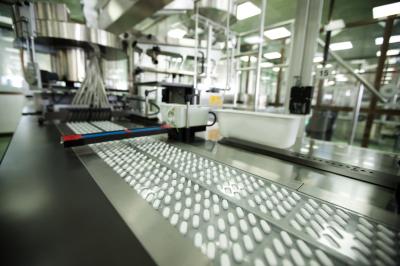 As the pharmaceutical supply chain evolves, at some point product/technology transfers will become part of the improvement process. When transferring production from site to site, an array of complex challenges will certainly arise if a very specific, well-planned process is not followed. In previous blog posts we have described the Nine Gate Transfer Process, a detailed guide for making your technology transfer more streamlined and efficient. Today, we will discuss completing the transfer with Gate 9: Post-Validation. If you would like to review the previous steps in this transfer process before continuing, please do so below.
Gate 1: Assessment
Gate 2: Stakeholder Review
Gate 3: The Transfer Plan
Gate 4: The Transfer Process Map
Gate 5: GMP Documentation
Gate 6: Formulation and Process Development
Gate 7: Ready for cGMP Validation
Gate 8: Process Validation
The days of simply producing three validation batches before sending to market are gone. In January 2011, the FDA revised process validation expectations. Validation now has a holistic approach utilizing stages including Stage 1: Process Design (Quality by Design), Stage 2: Process Qualification, and Stage 3: Continued Process Verification. When to commercialize, stability data reporting, and ongoing verification techniques are important factors to consider after successfully executing process validation. Finally, collecting lessons learned is an important improvement tool.
All process validation elements come into play during product/technology transfer validation as discussed in the previous gates, but now it is time for continued process verification. The verification needs to continue to demonstrate a state of control (PPK value for CPP processes >1) of the process and finished product in relation to the patient. A concept of tracking trend results and utilizing data from previous batches is a great way to demonstrate that the finished product has not changed although process adjustments or site change did occur. The concept is reasonable but reality has several factors that may transfer cause trends to go in a different direction than expected. Analytical variance, process variance (both inherent and over time) as well as stability effects will send mixed signals unless a solid decision making foundation has been defined.
The decision on when to commercialize must be based on sound scientific fact. Obtaining the correct data at the correct time to make those decisions should have been planned in Gate 3 and need to be followed during validation. Many teams looking for financial reward may commit to commercialization before all the required information has been documented before adding the product to the Pharmaceutical Supply Chain.
The plan for continued process verification requires defined control strategy for each of the critical process parameters that ensure that the process continues to produce products in a controlled state. The use of 3 sigma limits and confidence intervals shows what is a normal process and what will need management review.
Validation stability data can hang over the transfer like a dagger. There is nothing worse than seeing results trend lower and lower each month and wondering if the results will meet 24/36 month shelf life data. Often when we believe we know everything about a product, we learn something new. The stability protocol should include standards for judging trends and potential corrective actions.
Finally, lessons learned from the production transfer need to be documented along with the validation report to allow improvement in future product/technology transfers.