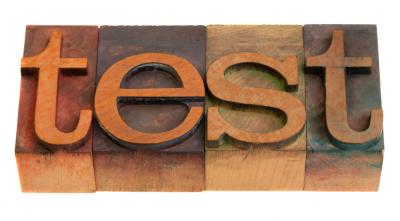 Today, we are continuing our blog series on the Nine Gate Transfer Process for Moving Production from Site to Site, with
Gate 6: Formulation and Process Development
. If you have missed any previous posts, you may want to review Gates
1
,
2
,
3
,
4
, and
5
before continuing.
"Never fail a validation batch" is a motto I have repeated on every transfer; however, process understanding and excellent documentation will not stop failures. Each of the Critical Process Parameters (CPP) must be tested, documented and understood. Transfer batches allow understanding of how the process works in your facility, on your equipment, with your people. Typically three transfer batches are planned for one-to-one transfers as preparation for validation batches. Additional pilot scale, or placebo batches, may also be required to prove processes have the capability of meeting required endpoints.
Transfer batches require documentation, released raw materials (if manufacturing in GMP environment), and a process for product control. Transfer batches should be used to learn process and document the boundaries. Each transfer batch should have specific test parameters and expectations of its effect on the product. Safety studies are needed to understand potential exposure, noise and physical health issues. An effective transfer batch risk strategy can save you time and resources later on. For example, during one transfer, we did not find out about how fragile vials were until they were processed, requiring coordination with the glassware vendor and equipment manufacturer to refine the process while product was in process.
Communication is key. To be successful, you'll need:
Team meetings structured to meet expectations, which should be scheduled prior to the execution of each process to ensure documentation, expectations, and resources are aligned with goals.
Process execution with full documentation tracking all measurable process parameters including times, speeds, and all personnel observations.
Laboratory systems need to be in place to ensure that results are available quickly for adjustments.
Post execution meetings allow technician observations and potential improvements to be documented.
The product control strategy details how the components and finished product from transfer batches will be utilized and destroyed. Begin with the end in mind. If the product will be a batch process, testing will need to be done throughout the process to ensure release specifications are maintained throughout the process. Retains are critical. During one product transfer, the product exhibited agglomeration that had never been seen at the sending site. Upon review of the excipient, it was found that the moisture sensitive raw material had not been properly sealed and the environment humidity had not been controlled during sampling. The sending site was in a dry arid region and the receiving site was in a humid subtropical climate. Therefore where possible, retains of each phase of the product process steps are maintained to allow reevaluation as necessary.
The transfer cannot proceed to the next gate until all of the transfer requirements are met. Once that has happened, you are ready for cGMP Validation, Gate 7.