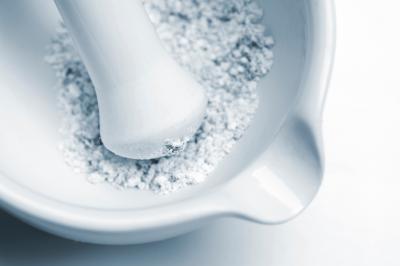 Compounding is a practice in which a licensed pharmacist, a licensed physician, or, in the case of an outsourcingfacility, a person under the supervision of a licensed pharmacist, combines, mixes, or alters ingredients of a drug to create a medication tailored to the needs of an individual patient.
In 2013, the passage of the Drug Quality and Security Act gave the FDA authority to regulate outsourcing facilities. Outsourcing Facilities must now comply with cGMP requirements and are now subject to inspection by the FDA's Center for Drug Evaluation and Research (CDER). Those facilities that choose to register as outsourcing facilities face significant challenges in their transition to compliance with regulations and industry practices. This is the third in a series of articles associated with compounding pharmacies operating as outsourcing facilities. The first was an overview of outsourcing facilities and their obstacles, and the second covered the specific challenge of Validation.
This blog will focus on two other areas which present significant challenges for Outsourcing Facilities in their efforts in establishing quality systems. These challenges will be presented, and solutions will be explored in these areas for successfully navigating the complexities of establishing and managing these quality system areas in this non-traditional arena.
1. Quality Systems: systems for receipt of materials, review of batch records, handling and storage of product both in-process and finished product, label control and handling, and release of product often are not robust in terms of cGMP. Often small batch sizes and lack of the compliance requirements with GMP regulations result in informal record keeping, in-process and finished product materials being stored in common areas with no security, and informal batch records with a poorly defined release process. In establishing systems for addressing these compliance areas, care should be taken to understand the differences between a traditional pharma manufacturing operation and an outsourcing facility. The quality systems for an outsourcing facility should be tailored to represent the manner in which these facilities operate, and not just impose a carbon copy of an already established system in a traditional operation. Approaches should be common sense and risk based, reflecting the appropriate level of documentation and physical segregation needed to comply with the GMP regulations.
2. Documentation is another area which reflects the lack of the compliance requirements with GMP regulations. Standard Operating Procedures are missing for many key activities, or if present, are not adequate to clearly provide the appropriate level of instruction for operators. The quality leadership of an outsourcing facility would be well advised to approach the creation/revision of existing procedures in a thoughtful, stepwise manner. First, assess what documentation exists against a proposed new structure, document hierarchy, and new documents needed to comply with cGMP regulations. Then, prioritize and prepare a plan to address the creation/revision process for putting those documents in place, including how training will be conducted.
Outsourcing facilities face challenges in many areas of compliance with the cGMP regulations. However, with well thought out, operationally appropriate, prioritized approaches, these facilities can meet these challenges and take their place in the arena of businesses which operate beneath the umbrella of GMP.
---
Learn more about ProPharma Group's Compliance solutions for compounding pharmacies.
Contact us to get in touch with our subject matter experts for a customized Compliance presentation