ProPharma Group has launched a "Meet the Expert" series introducing you to our experts from around the world. This series will help you get to know who we are, and how our colleagues work to improve patient health and safety throughout the complete product lifecycle.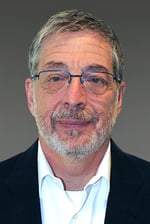 Meet the Expert: Matthew Weinberg, President, Regulatory Sciences
What is one lesson you've learned in this industry that has stuck with you?
Actually, there are two things that have shaped our approach over the years. I suppose to some they could seem to be in opposition to one another; I actually think they are synergistic. Our goal is to help the client reach their desired business outcome – whether that be selling the product to another developer or getting it to the market. And you must figure how to make the data tell the story the regulators need. That's where the second concept comes into play – you have to be brilliantly honest. Tell the client their "baby" is ugly, and by that I mean clearly identify the issues with their product, and then tell them how we will work within that paradigm to increase their chances of success.
Describe the biggest challenge on the horizon for our clients/industry.
The biggest challenge our clients face is the same one they have always faced, the balance between time and money. In the pre-market development space, the smaller client never has enough time and never enough money; post-market, budgets are tight and failing to keep the product in good standing has dire consequences. We manage that by being excellent. Seriously. If you do a better job, the client saves time and money.
What is a current trend you're seeing in the industry? What is the impact on clients?
The non-COVID trend in the development space is to make things happen today. We live in an instant world and clients want regulatory approval yesterday. The impact is that funders don't have the patience they used to and that means we have to work faster, while staying within compliance and regulatory guidelines.
Tell us a little bit about yourself outside of work.
Pretty much three things define me: 1) My family. We have three grown kids and try to spend as much time with them as we can, even though they have yet to forgive us for not buying them a dog. One nice outcome of working at home is a little more time with my wife – in our almost 40 years together, this is the longest time I've gone without traveling. 2) I volunteer a fair amount of time with the DC Jewish community. Currently, I chair the communal security task force and I sit on the executive committee of one of our Jewish community centers. 3) I do tend to work out a bit. Long bike rides, runs, and the odd swim are my activities. I've been working out with the same three guys for over 20 years and we race and train together almost every day – at least we did and we will again.
In your opinion, what value does a client gain by working with ProPharma Group's regulatory experts?
This is simple. We get our clients through the regulatory maze better than anyone in the world. Because we use science to drive us, we have better conversations with regulators and create better submissions, at all phases of development and post-approval work. This means our clients get better results faster. That's the benefit excellent work creates. And that's why we do excellent work, always.
Hear more from Matthew at our upcoming Insider Talks webinar!
Join us on Thursday, December 3rd for a complimentary Insider Talks webinar where experts Matthew Weinberg and Dr. Colin Wheeler will explain how using science can help you navigate the global regulatory maze. Register now!