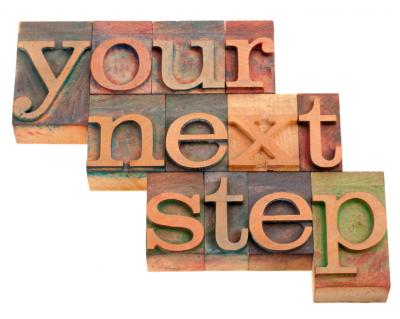 From time to time in this industry, you will hear someone bemoaning the fact that they have to do a cleaning validation. If this happens to be you, have no fear and remember the following five points offered here:
C – Compile your list of soils and equipment
L – Leverage good development studies
E – Evaluate your Policies and Plans
A – Apply sound science and risk based strategies
N – Now stay compliant
As you may have noticed, the C.L.E.A.N. acronym will guide you on a path to a successful cleaning program. Let us explore some of the aspects within this handy guide.
C- Compile your list of soils and equipment: So many times a task feels daunting because of the sheer magnitude of it. A comprehensive list of the soiling solutions and the equipment it will touch is the first place to start scoping and dissection the situation. These two lists will provide a cleaning validation scientist with numerous valuable insights. The list of soils when properly broken down and analyzed will reveal readily water soluble and non-water soluble solutions. Immediately a case can be made to prioritize the study of non-water soluble subgroup. Likewise, some equipment may be identical or easily grouped with others containing the same soils. And just as importantly, knowing which equipment is within the scope of a project is key to a comprehensive and compliant outcome.
L- Leverage good development studies: The single greatest mistake that bio/pharmaceutical manufacturers make when bringing a new product into a facility is to not properly conduct invaluable bench scale studies. These studies can be done at a relatively low cost and greatly reduce the risk of full scale performance failure. Even a simple coupon study can reveal and document the appropriateness of current cleaning chemistries, times, temperatures and durations. That fundamental understanding may save numerous days and dollars spent on re-dos, deviations and dubiously long cleaning cycles. These development studies should also be scaled up as close as possible to actual manufacturing volumes, times and operating parameters to become more meaningful when the time comes to conduct them under cGMP field conditions.
E- Evaluate your Policies and Project Plans: Having developed an effective and efficient cleaning cycle will, of course, not help you if a bio/pharmaceutical manufacturer is conducting its work without corporate support or an executable plan. So many times, companies are saddled with policy documents that are written with a 'one-size fits all' mentality. Certainly a corporation should give guidance to its various sites and affiliates when it comes to cleaning validation policy but the complexity of a conglomerate may overwhelm a small single product manufacturing's ability to cost effectively operate. In our current era where big pharmaceutical giants are buying smaller biotechnology corporations, the biggest mistake is to push inapplicable policies and plan expectations, such as specific analyte measurement on a heat and caustic labile molecule.
A- Apply Sound Science and Risk Based Strategies: Taking a brute force approach, as suggested above, to conducting cleaning validation is completely contrary to everything both regulatory agencies are asking bio/pharmaceutical manufacturers to do as well as what our industry needs. Utilizing process knowledge gained in development stages and studies should be the first sources of cost control and quality improvement. After all, the science that brought drugs to market should not be checked at the door when it comes to activities which in and of themselves don't actually produce drug product. A strong argument can be made that an equal amount of science and risk understanding is necessary in all other GMP applications to maintain product quality and corporate competitiveness.
N- Now stay compliant: The third stage of the 2011 FDA Guidance on Process Validation tell us that keeping a watchful eye on our process will lead to improvements and greater assurance of a consistent and in-control process. This practice can only help to solidify a manufacturer's cleaning and process validation efforts. The application of Continued Process Verification concepts should be planned for in projects ranging from large programmatic overhauls to small, single vessel cleaning executions. The best thing we can do for our patients/clients is be a safer and more cost effective bio/pharmaceutical manufacturer. A systematic, methodical and science based approach may be just what the doctor ordered to cure a painful cleaning ailment.
The information given above should only serve to give you some awareness of considerations necessary to C.L.E.A.N. those cleaning development and validation needs.
---
Learn more about ProPharma Group's Cleaning Validation services.
Contact us to get in touch with Alfredo or one of our other subject matter experts for a customized presentation.