Managing Complex Pharmaceutical Projects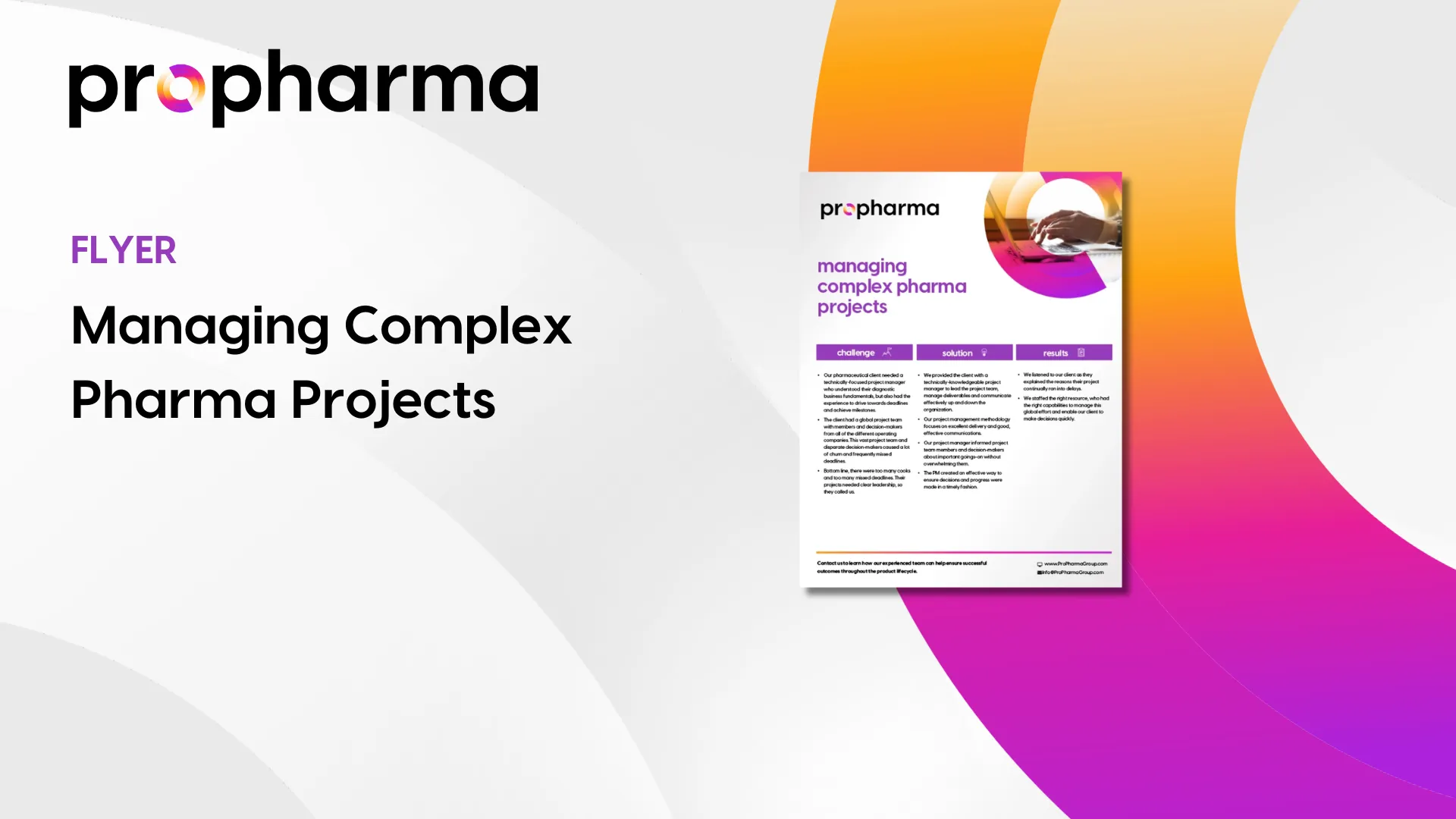 There are many obstacles your team may face during product development. One of the hurdles includes project management struggles associated with having too many decision makers. Although it is one that can be easily avoided, it is also extremely difficult to overcome once in the situation, which can lead to missed deadlines, high turnover, and confusion among the team. These are the issues being faced by a number of our clients.
Learn how ProPharma Group can help ensure your team has the right leadership team with the ability to manage your project and make decisions as expeditiously as possible.