EMA Approval Under Exceptional Circumstances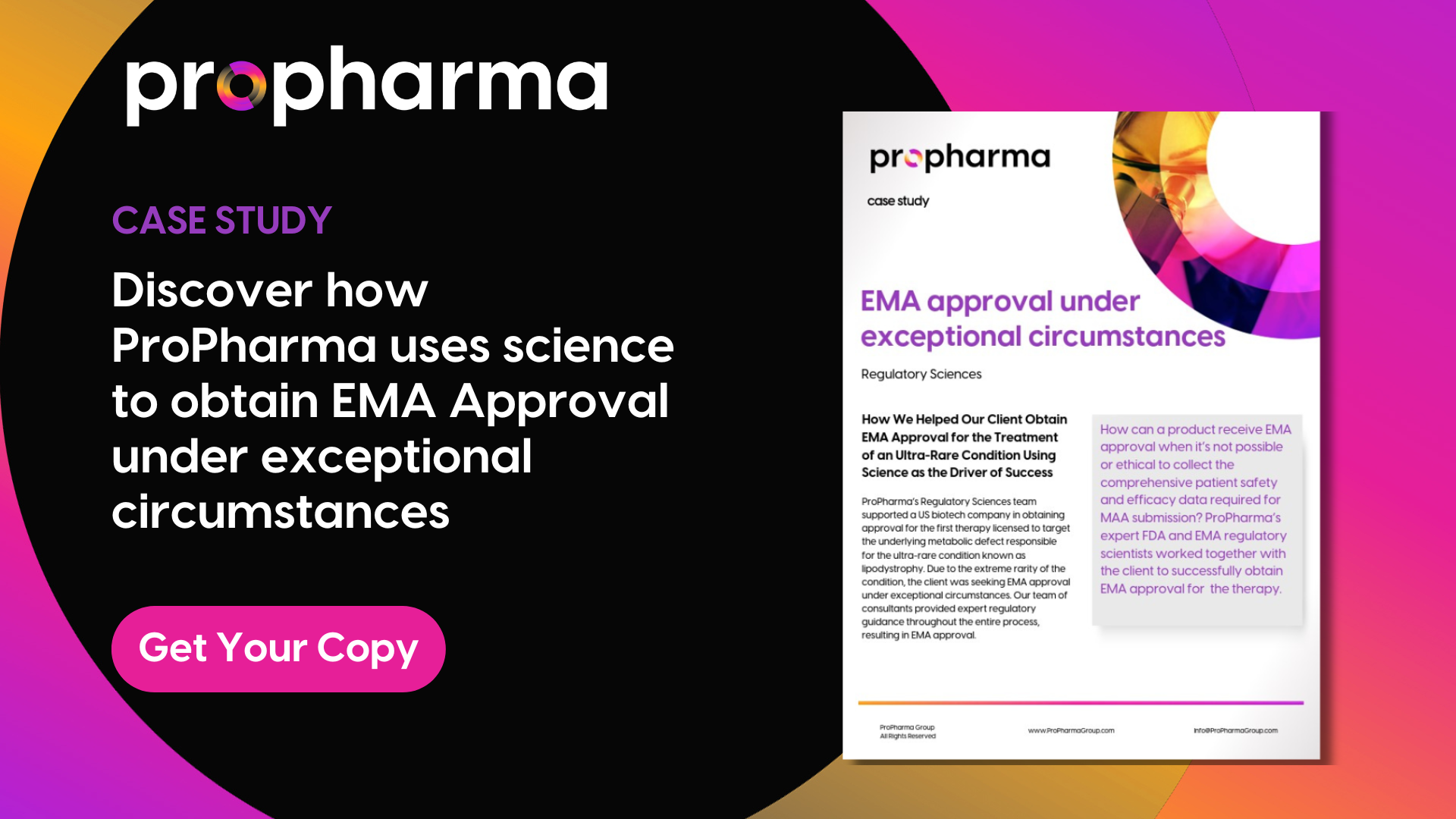 How we worked with an approved BLA to fit EU requirements for an MAA submission, resulting in EMA approval.
You've developed a novel drug and obtained FDA approval. Your work is done, right? Not if you want to market your product outside the US. For many Sponsors, the logical next step is to enter the European market.
Where do you start? What data is needed and what can be repurposed from your FDA submission? How long will the process take? These are just a few of the many questions you probably have, but the good news is that ProPharma's team of experienced regulatory experts is here to help.
Learn how our regulatory experts helped one client obtain EMA approval under exceptional circumstances using an innovative approach to working with the available BLA to make it fit for the purpose of the MAA submission.