Compliance Auditing: Diving into Common Critical Findings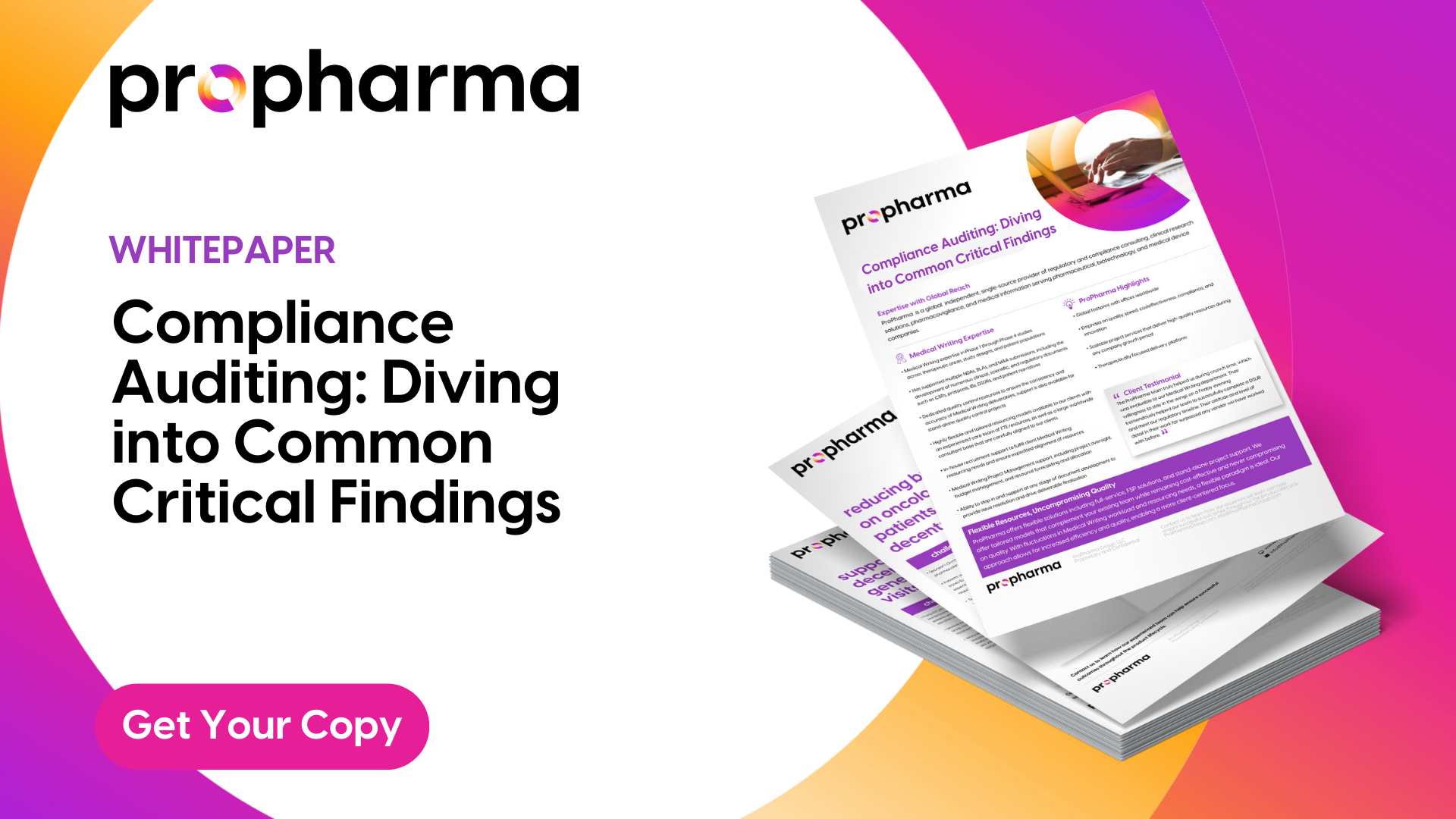 Compliance Auditing: Diving into Common Critical Findings
Discover the crucial role of compliance auditing in the healthcare industry with our in-depth whitepaper, now available for download. Our report takes an insightful look at the common critical audit findings noted by Health Authorities and our expert GxP Compliance Auditors, reinforcing the indispensable need for healthcare companies to follow stringent standards laid down by prominent global regulatory bodies.

In this whitepaper we discuss:
Why compliance auditing is vital in the healthcare industry for the protection of public health and safety.
Analysis of frequent critical findings identified by Health Authorities and our GxP Compliance Auditors, detailing the implications and consequences of such violations.
The stringent requirements established by major global health authorities and how companies are expected to comply with these standards.
Common compliance risks that are still being encountered despite widespread awareness, and how these risks can be identified and mitigated.
The role of a robust QMS in preventing violations and ensuring consistent compliance with regulatory standards.
Submit the form and download now.