Outsourcing In Clinical Trials New England
November 1, 2023 - November 2, 2023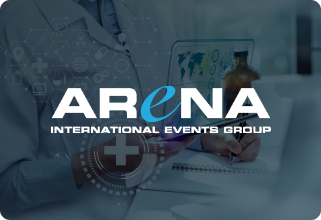 This year's Outsourcing in Clinical Trials New England event will boast 4 tracks, meaning there truly is something for everyone.
The 15th Annual Outsourcing in Clinical Trials New England event will bring together clinical trial professionals from big and small biopharma to uncover new technologies and processes, to optimize their clinical and outsourcing operations.
The two day programme will take a holistic approach to the latest challenges and innovations in clinical operations, such as, the evolvement of DCT and DTP along with regulatory updates in clinical trials. The conference will also be accompanied with case studies in clinical trial supply and medical device innovations, providing attendees the opportunities to enrich their knowledge across the space.
John B. Hynes Veterans Memorial Convention Centre
https://www.arena-international.com/event/octnewengland/
Come meet up with us at Outsourcing In Clinical Trials New England !
Share