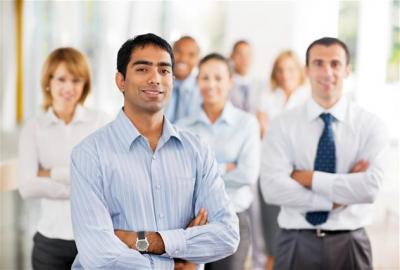 Regulations require the pharmaceutical industry to be compliant, have and maintain a quality system, and build quality into the process (quality by design). What does that truly mean and how does the industry go about accomplishing that successfully? Whether adhering to 21 CFR 211 or ICH requirements companies must have both adequate and qualified personnel and a well-defined Quality Unit with clear responsibilities. So which comes first, the people or the systems?
Let's arbitrarily choose people first and look at the benefits and costs associated. The main benefit to establishing people first is that it develops a sense of ownership to company and ultimately the systems that the people are brought in to implement. Adding people to your organization first to build or maintain a regulatory system does have some drawbacks. First, experienced professionals from strong quality backgrounds will be highly sought after and will likely have higher compensation expectations. However, people with less of a quality background will require training from your organization. Secondly, there will be various compliance bumps on the road to implementing the systems, the severity of compliance issues will depend on the skill level of personnel and management support.
So let's look at the concept of implementing a compliant system first. The advantages here are that anyone can be added or removed from the system and it still works (and is compliant). This type of implementation also allows personnel to easily change positions within an organization and expand their career experience. This is an excellent point to emphasize to personnel in order to mitigate any lack of loyalty that may be perceived because they can (potentially) be easily replaced. There are financial drawbacks to this choice as well and those come both in time and revenue. First, implementation of a good and compliant Quality System without adequate personnel will slow down your daily activities and ultimately your revenue. In addition to revenue delays, Quality Systems themselves cost money to purchase, validate (electronic system) or develop and maintain (manual system). Time will also be spent on training employees with the new system.
So how does a company approach establishing adequate and qualified personnel to build and maintain their regulatory compliance? And at what cost? The solution is simple; implementation is the trick. Teach the understanding of quality principles from day one to all employees, at all levels. Continue to ask your employees and yourself, "What does it mean to be GMP*?" In our industry, everyone is trained during the new hire orientation on GMPs and should have on-going training on annual, semi-annual, quarterly basis, etc. as required by your company. They should be applying quality to everyday activities by constantly challenging and reminding all employees, from the custodial engineer to the CEO. This will establish a mindset where people will look to implement and improve quality systems in their everyday work and ultimately build and maintain a quality, Quality System.
*GMP - Good Manufacturing Practices