The Product Quality Complaint program is an essential tool in a company's quality and compliance toolkit, not only for reducing patient risk and enhancing customer satisfaction, but because it identifies potential quality issues and provides a pathway for correction and continuous quality improvement. By effectively managing the complaint program, a company can improve customer confidence and the confidence of regulatory agencies. ProPharma Group conducted a survey to investigate the challenges that companies experience in managing their Product Quality Complaint Lifecycle. In this blog we highlight our most important findings.
The Product Quality Complaint lifecycle can be a complex process, and companies face multiple challenges in managing all the elements required for a compliant and effective program. FDA is aware of these challenges and scrutinizes product complaints closely.
Per FDA requirements, all sponsors and contract manufacturers of drugs, biologics, medical devices, and dietary supplements are responsible for the intake and review of all complaints and the performance of investigations for any complaint that has the potential to impact the Quality, Identity, Safety, Purity or Potency of a product. The process for managing product complaints follows a series of events (Product Quality Complaint Lifecycle) that may involve the expertise of different departments, including Quality Assurance, Medical Affairs, Supply Chain, and Regulatory Affairs. This lifecycle is illustrated in Figure 1 below. These processes must be thoroughly documented and strictly controlled through well-defined procedures, and the hand-off between different departments must be comprehensively communicated.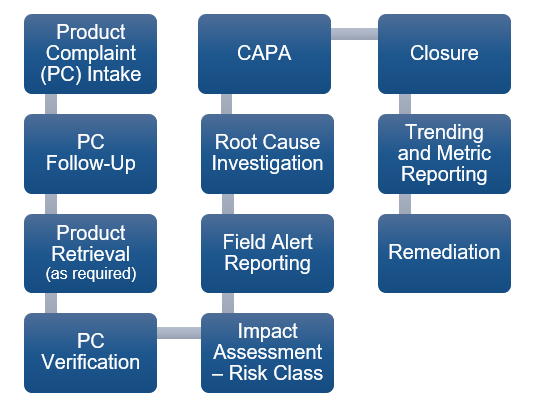 Figure 1 – Product Quality Complaint Lifecycle
Understanding the Challenges: An Industry Survey
Considering the complexities of the entire Product Quality Complaint Lifecycle, it is no wonder that 15% of all FDA 483 observations in 2019 were for failure to properly document, manage and investigate product complaints. With the potential for a complaint program to identify possible critical product issues and understanding that failures in complaint programs receive scrutiny by the FDA, ProPharma Group wanted to learn more about the challenges that companies experience in managing their Product Quality Complaint Lifecycle and opened a survey in October 2020.
When asked about the nature of their business and the types of products manufactured, 65% of all respondents stated that they outsourced all their manufacturing activities to contract manufacturers, while 25% performed manufacturing using a mix of in-house and contract manufacturing. In addition, the survey asked if any of the elements of complaint lifecycle were outsourced over the past two years, which is illustrated in Figure 2. Of note is the response from the question that asks if there is perceived value in outsourcing the entire Product Complaint Lifecycle (intake through root cause investigation and trending), and 50% of respondents stated that they felt that there was value in outsourcing the entire lifecycle as opposed to just a few elements.
Companies face multiple challenges in managing all elements of the Product Quality Complaint Lifecycle and consequently, nearly all have made the decision to outsource at least select elements or the entire process. When asked what the challenges were in managing the entire lifecycle internally, 50% of the respondents stated that their most significant challenge is the number and expertise of internal resources. Process related challenges made up 25% of the responses, including lack of centralized management of the program, cumbersome processes, and long turn-around times to navigate the entire lifecycle. A breakdown of the challenges that companies face in managing the entire lifecycle is illustrated in Figure 3.
Outsourcing the entire Product Quality Complaint Lifecycle or individual elements of the lifecycle to a firm that has substantial bandwidth, expertise, and robust processes is a wise solution to alleviate these limitations and constraints. However, the survey results indicate that firms are hesitant to outsource product complaint elements due to apprehensions of qualified expertise and the complete and accurate transfer of information with the contracted firm. The top concern about outsourcing the entire Product Complaint Lifecycle is related to the ability to determine root cause of complaint. The percentage of respondents who expressed various concerns are listed in Table 1.
Of the various elements that support the Product Complaint Lifecycle, survey respondents stated that "Development and implementation of quality metrics that capture complaints" and "Increase in internal headcount to manage the lifecycle" are the two greatest short-term needs, and "Revise or implement supporting procedures" and "Remediation of chronic issues" fall close behind. Figure 4 illustrates the breakdown in needs that survey respondents see themselves investing in over the next two years.
Creating Value with a Trusted Partner
In reflection, the survey indicates that half of the respondents see value in outsourcing all or some of the elements of the Product Complaint Lifecycle. A significant amount of value would be in the form of alleviating the stresses of limited expertise and internal resources coupled with the ability to streamline / centralize the processes defining the lifecycle. While there is expressed concern from the respondents over the perceived level of expertise that a contracted firm could provide and the ability to determine root causes and identify embedded adverse events, a consulting firm with extensive experience in managing all aspects of the lifecycle with robust tools can help your firm enhance compliance and better prepare for FDA's inspection scrutiny.
The results of this survey reveal that companies are interested in building and optimizing their Quality Management System and developing metrics around complaints that provide an essential feedback loop that facilitate continual quality improvements. ProPharma Group's experience and hands-on support for hundreds of clients over the years has provided us with insight into best practices that allow us to look beyond the complaints process into the global Quality Management System and help streamline and prevent complaints.
ProPharma Group is uniquely set up to address each of the concerns that the survey respondents listed. With one of the largest compliance consulting groups in the world, and an unmatched breadth and depth of expertise in all areas of the product quality complaint lifecycle, our growing team of 1300+ professionals provide the highest quality of services on a global scale supported by regional expertise in eight countries. Answers, advice, and guidance from any ProPharma Group consultant are simply an email or telephone call away. Contact our team to learn more about our integrated lifecycle solutions.